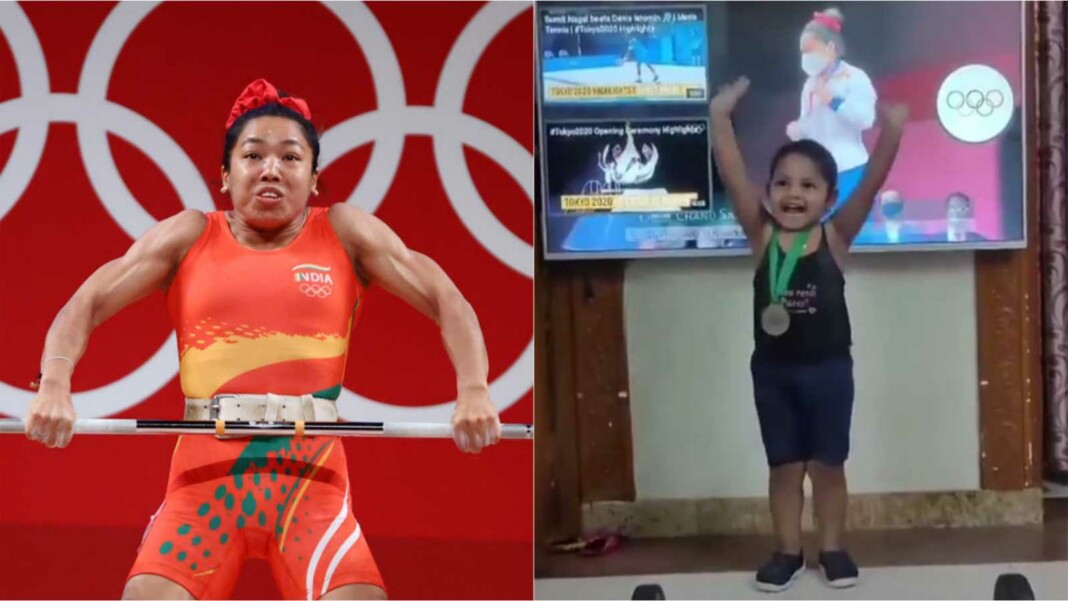 Mirabai Chani delivered a historic performance at Tokyo Olympics, as she claimed a silver medal in the Women's 49kg weightlifting event on Saturday. The 26-year-old athlete opened India's medal tally in Tokyo on Day 2 of the Olympic Games itself.
Mirabai Chanu has continued the trend of Indian female athletes winning medals at Olympic Games, after Sakshi Malik and PV Sindhu returned home with medals in 2016. She lived up to her expectations, as she was ranked second in her category.
Mirabai Chanu's performance will inspire several young athletes around India, who hope to make it big on the world stage. Sathish Sivalingam, Indian weightlifter posted a video on his Twitter handle showing his young daughter, imitating Mirabai's Chanu lifting technique at Olympics, as she celebrated her victory in Tokyo.
Adorable video of Indian weightlifter's daughter goes viral on Social Media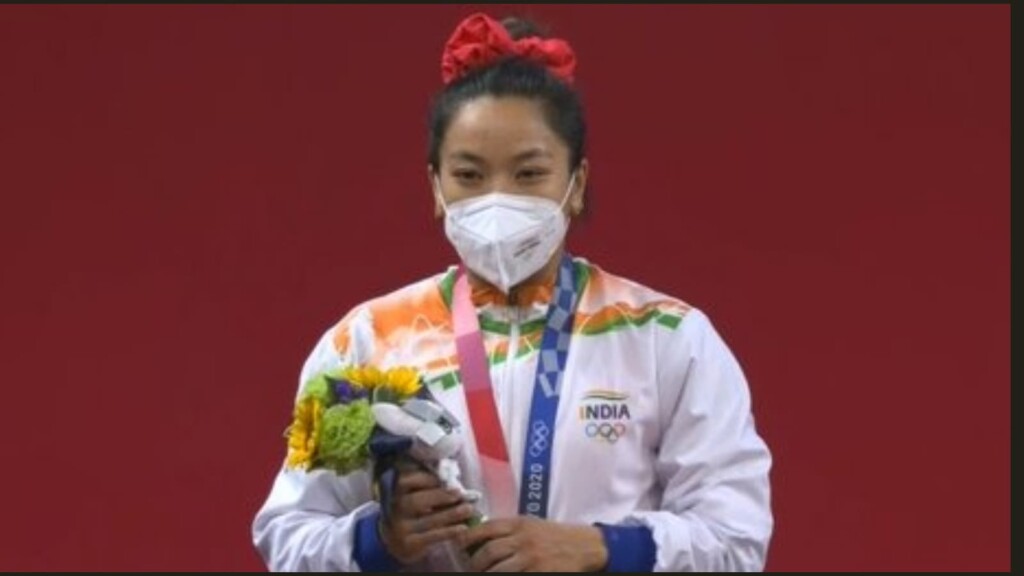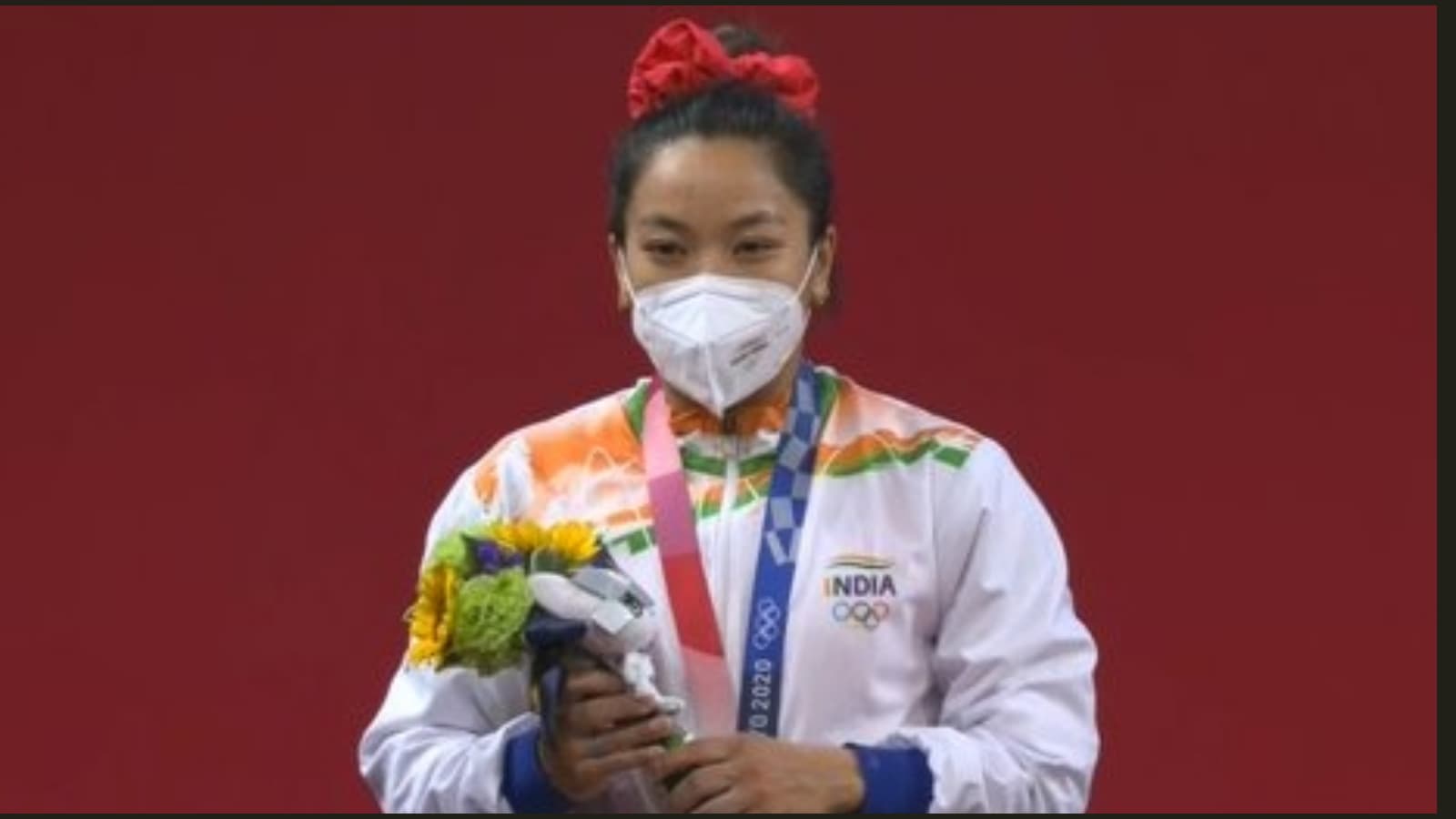 The video posted by Sathish Sivalingam saw her young and adorable daughter, attempting to imitate Mirabai Chanu while her event was going on Saturday. The young kid was in high spirits, and full of energy as she was enjoying the moment.
The most adorable part of the video came when the youngster mimicked Mirabai's Chanu celebration style, and bowed down in respect. Sathish Sivalingam is one of the reputed Indian weightlifters, having claimed a gold medal at both 2014 and 2018 Commonwealth Games.
In response, Mirabai Chanu retweeted the video, and was in awe of the young kid.
Mirabai Chanu has been showered with plenty of praise and respect, following her historic performance in Tokyo. She landed in Delhi on Monday, and received a hero's welcome upon her arrival. So far, Mirabai Chanu's triumph remains India's sole medal at Tokyo Olympics.
Also Read: WATCH: Celebration Erupts Among Family and Friends as Tom Dean Clinches Gold in the Men's 200m Freestyle