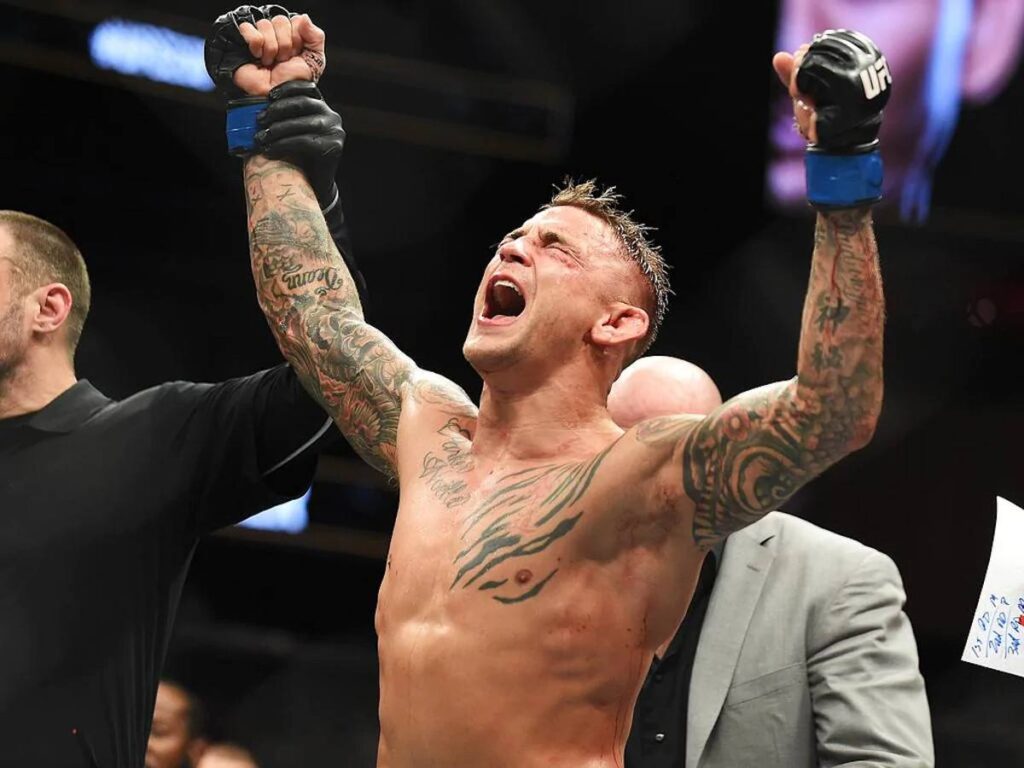 As 'The Diamond' and UFC could not come to a conclusion regarding the pay of a fight at UFC 254 against Tony Ferguson. The latter took his social media handle to call out the UFC authorities to 'Pay the Lad!'
There is absolutely no doubt that a co-main event fight between Ferguson and Poirier could make the UFC 254 event one of biggest in the UFC history books. Having to see Top 4 Lightweight fighters go head to head is one in a million years scenario.
Dustin Poirier praises Tony Ferguson for getting work done anyhow
In reply to that tweet by Ferguson, Poirier sent out a message praising the former for his relentless efforts of making the fight happen anyhow.
Poirier wrote, "Tony's the type of guy who would manage his opponent and get him a new contract for the fight to happen."
'The Diamond' suggested that Ferguson could get any opponent of his get a new contract for their fights. The reason why UFC should book this fight on the card is Dustin Poirier against Tony Ferguson would make a lot of sense of a highly anticipated war night. While both men are Bonafide stars, it would draw a lot of eyes to the UFC 254 card. It would likely be much better since they would have five rounds to go to war than three.
The duo would be looking for retribution so this fight can be shear attacking spectacle. Given that both men know how to turn it up. Firstly, as Dustin Poirier's last fight against Dan Hooker was amongst the best fights of the year. Similarly, he could be potential-opponent. Tony Ferguson's fight against Justin Gaethje was considered an instant hit by enthusiasts.
Also Read: Tony Ferguson asks Dana White to face Dustin Poirier at UFC...