Valorant has made its mark in both international and local regions, with its varied platforms, global servers for easy access. It had released its Mumbai Server for Indians in the game, and the country responded quite significantly. Within a snap of time, Indian Valorant Teams had formed and even participated in larger tournaments.
India had not seen the face of many big PC game tournaments in its land since the CS:GO scandal revolving Forsaken, a black day in India's gaming history. After the departure of Optical Gaming, who had given India's not so popular but talented streamer to buid a career in the gaming industry, India has barely seen any major tournaments in PC gaming.
Valorant had come to the rescue. With players like Antidote and Marzil, who came back successful because of this game in India, and found a home in Indian Valorant Teams to aim for the better. Let's go into the details of the Top 5 Indian Valorant Teams.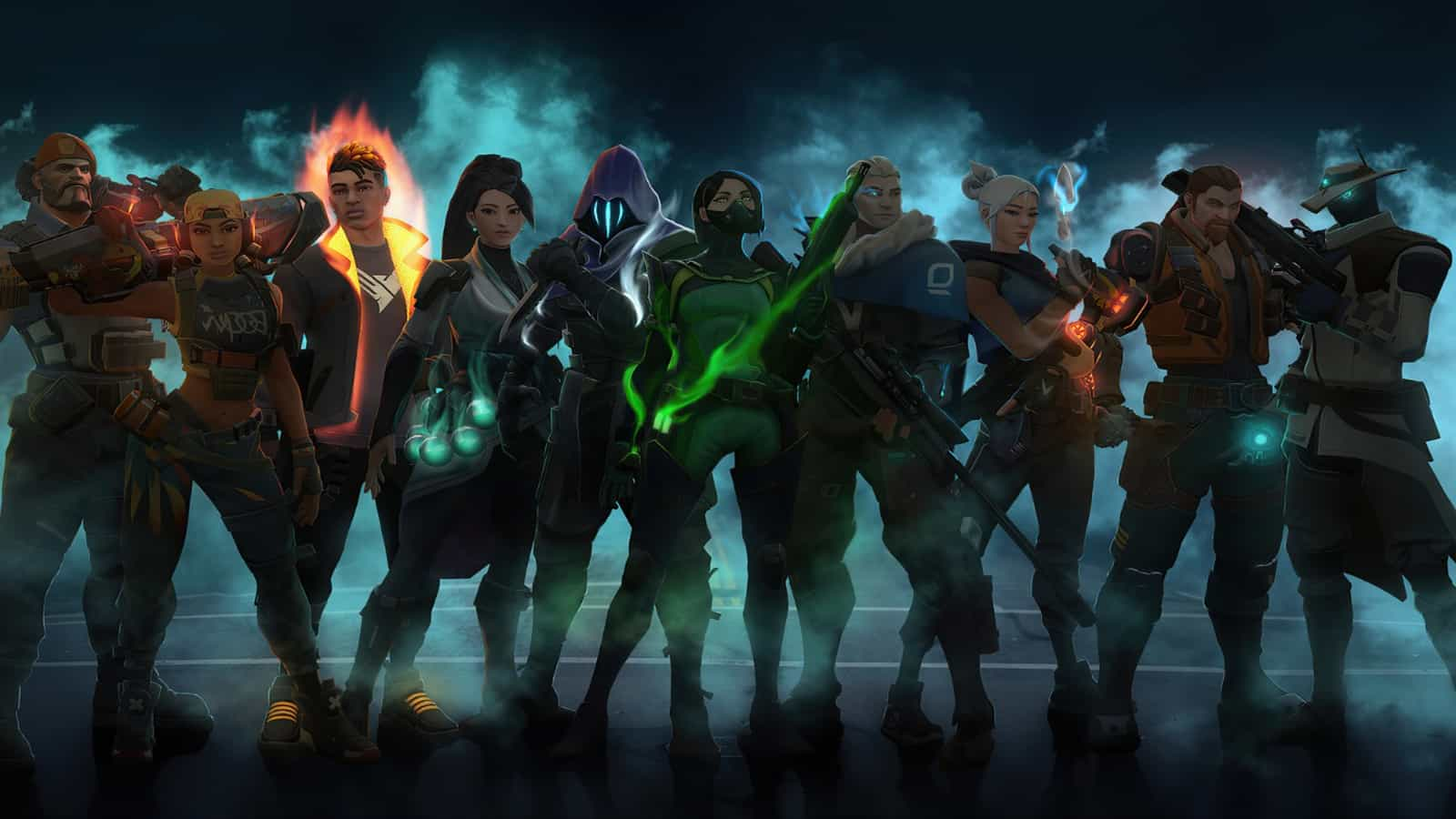 Top 5 Indian Valorant Teams
With the rise of popularity in PC gaming, India has seen the rise of many independent teams, some of which have made an exceptional rise in the gaming genre. As Indians, we can be proud of these feats which are not easy to achieve, let alone take the initiative with years of dedication, hard work, and struggle with a passion towards being the best has bought these players results now.
#1. Team Mahi
Velocity Gaming (aka VLT) was formed in 2017. It was registered as an Indian Esports organization in 2019 by Manoj Kasyap. Team Velocity Gaming had rebranded itself as Team Mahi at the end of last year after their match against Global Esports in the TEC Challenger Series 5 Grand Finals, and currently functions under Mahi Granites Pvt Ltd. Team Mahi and its roster is a pillar in the Indian Valorant scene. Not only have they won every single tournament they have participated in, but they also hold a 97% win rate with 28 match wins, putting it in first place among the Top 5 Indian Valorant Teams.
According to TheSpike.gg, India's most successful Valorant roster currently boasts a combined power rating of 440 points, enough to propel them beyond TSM into 9th on the World Rankings. Winners of the AMD Valorant Cup and Global Esports SEA Launch Tournament, team Mahi consists of players Tejas 'rite2ace' Sawant, Anuj 'Amaterasu' Sharma, Sabyasachi 'Antidote' Bose, Agneya 'Marzil' Koushik, Sagnik "HelIff" Roy, and Vibhor Vaid.
Related: Legal Action against EX-Player EXCALI By Team Mahi (TM)
#2. Global eSports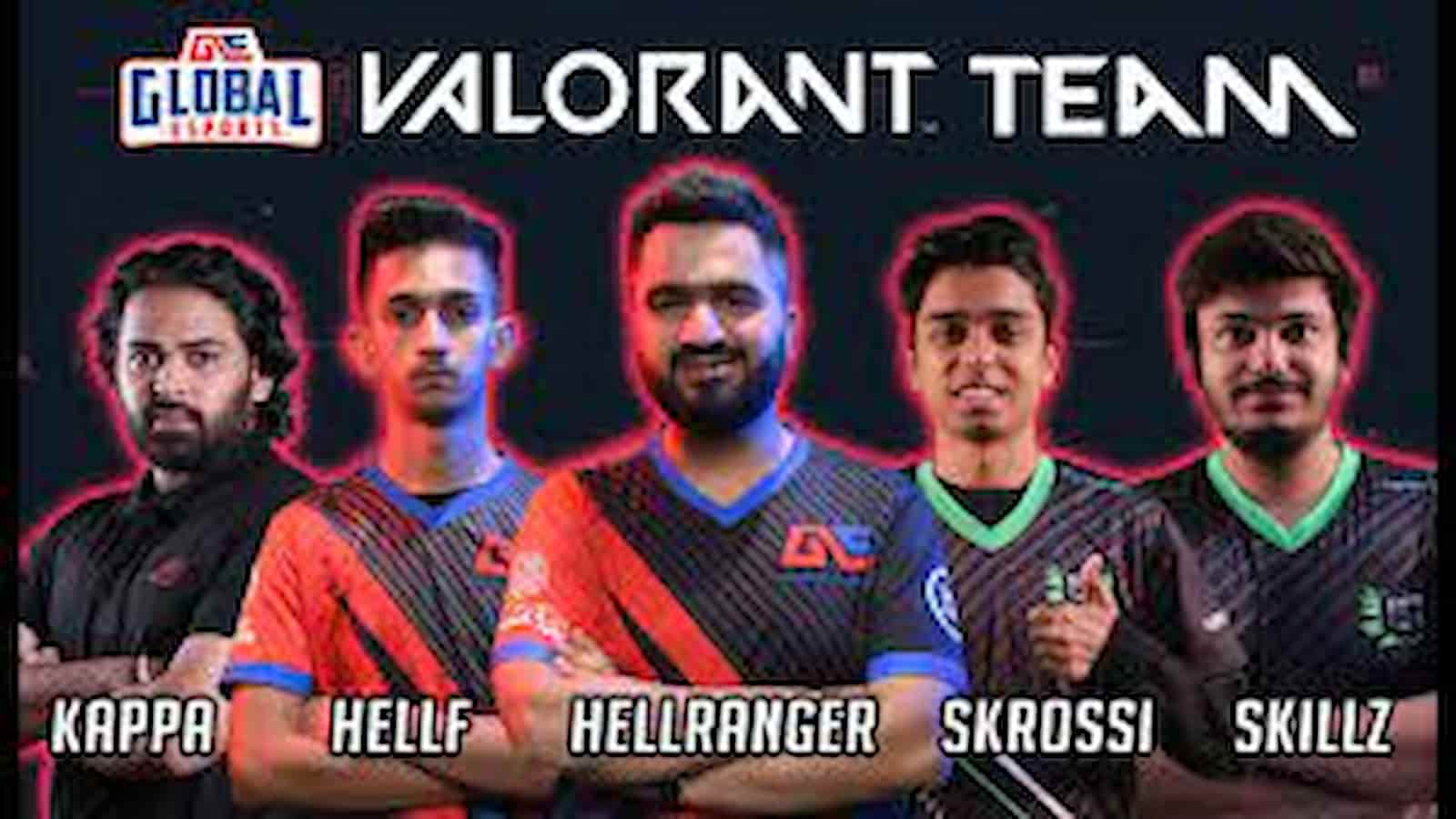 Global eSports is a Professional eSports Organization that owns teams across the globe in various titles such as CS: GO, DOTA 2, Fortnite, Overwatch, PUBG, Rainbow Six Siege, Apex Legends, etc. The organization owns 12 teams across the globe across 9 titles. These teams compete on an international level in various esports events and have garnered over 40 Victories, earning its place among the Top 5 Indian Valorant Teams. GE organizes community tournaments internationally for gamers along with Hosting online and offline Events, LAN Parties, Pubstomps (Viewing / Watch Parties), Game launches, Experience Zones, Themed Parties.
Global eSports consists of players Bhavin 'HellrangerR' Kotwani, Akshay 'KappaA' Sinkar, Abhirup 'Lightningfast' Choudhury, Ganesh 'SkRossi' Gangadhar, and Jayanth 'skillZ' Ramesh.
#3. Samurai eSports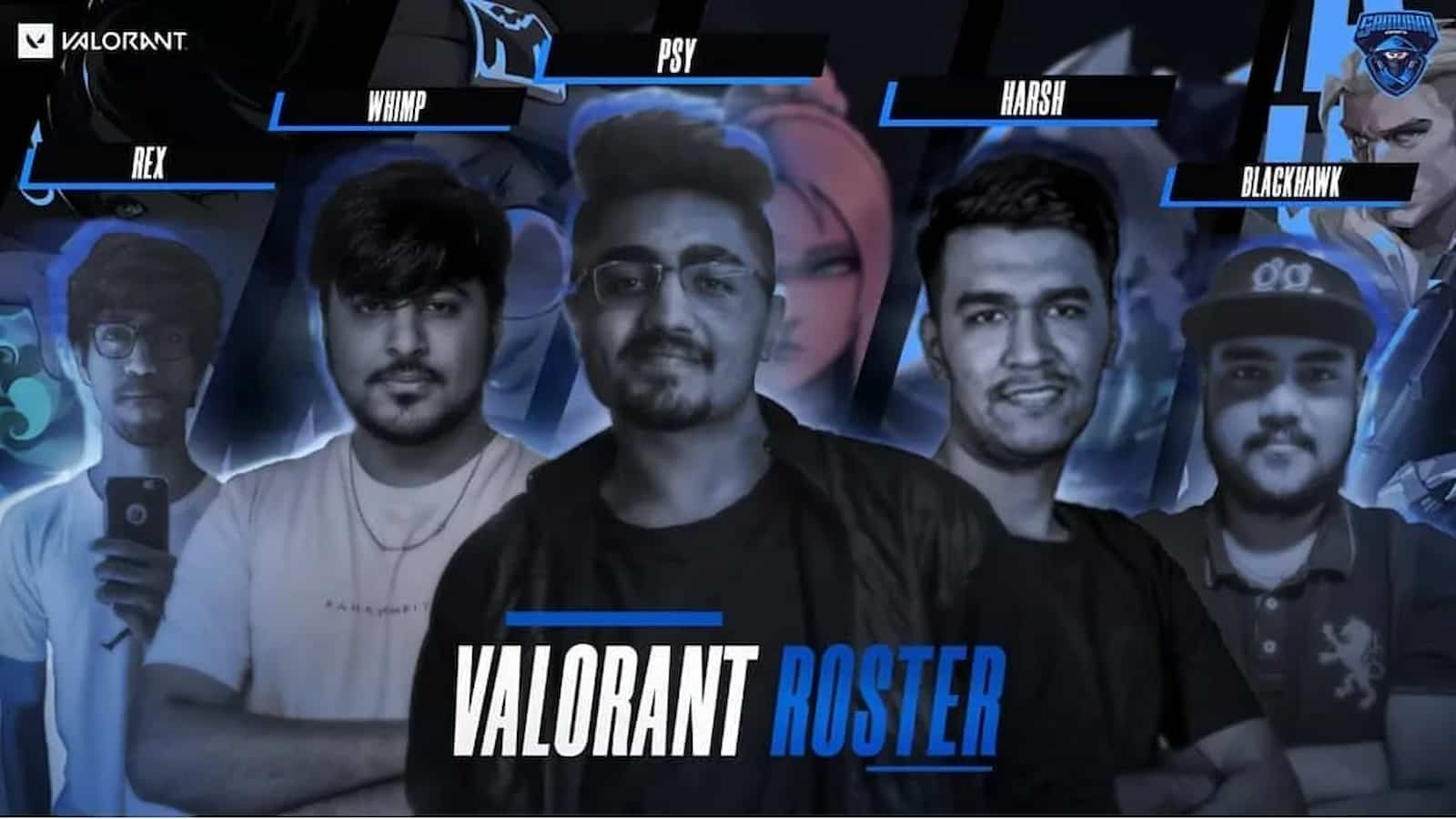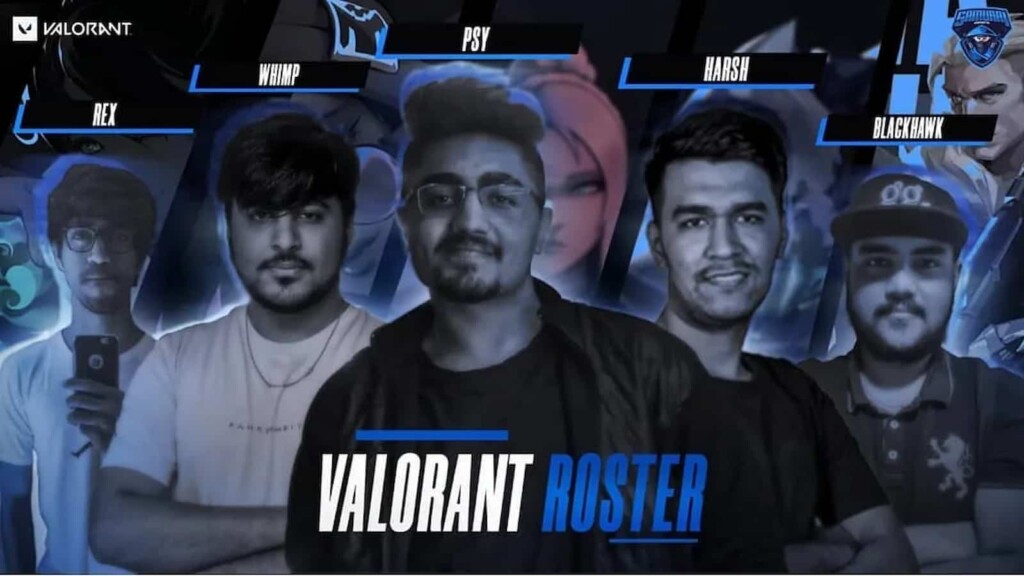 Samurai Esports officially announced its entry into competitive Valorant and content creation on March 24th, 2021. The organization hosted an event in Mumbai, India, to introduce its Valorant roster and content creators, following Excali's decision to leave Team Mahi. Samurai Esports revealed that the organization would mentor and guide the Valorant roster and prepare the team for future esports tournaments, striving to earn its place among the Top 5 Indian Valorant Teams. Samurai Esports has a 5-year plan for esports and content creation and seeks to become a major player in the Indian esports scene.
The team is owned by Atif Kazi, who was present at the event along with the full team and content creators. Samurai Esports has appointed Premal Mehta as the CEO to oversee the operations of the team. The Valorant roster of the organization features: Simar 'Psy' Sethi, Tejas 'Rexy' Kotian, Harsh 'Harshhh' Arora, Shailesh 'blackhawk' Dalvi, and Saaransh 'Whimp' Dang.
#4. Enigma Gaming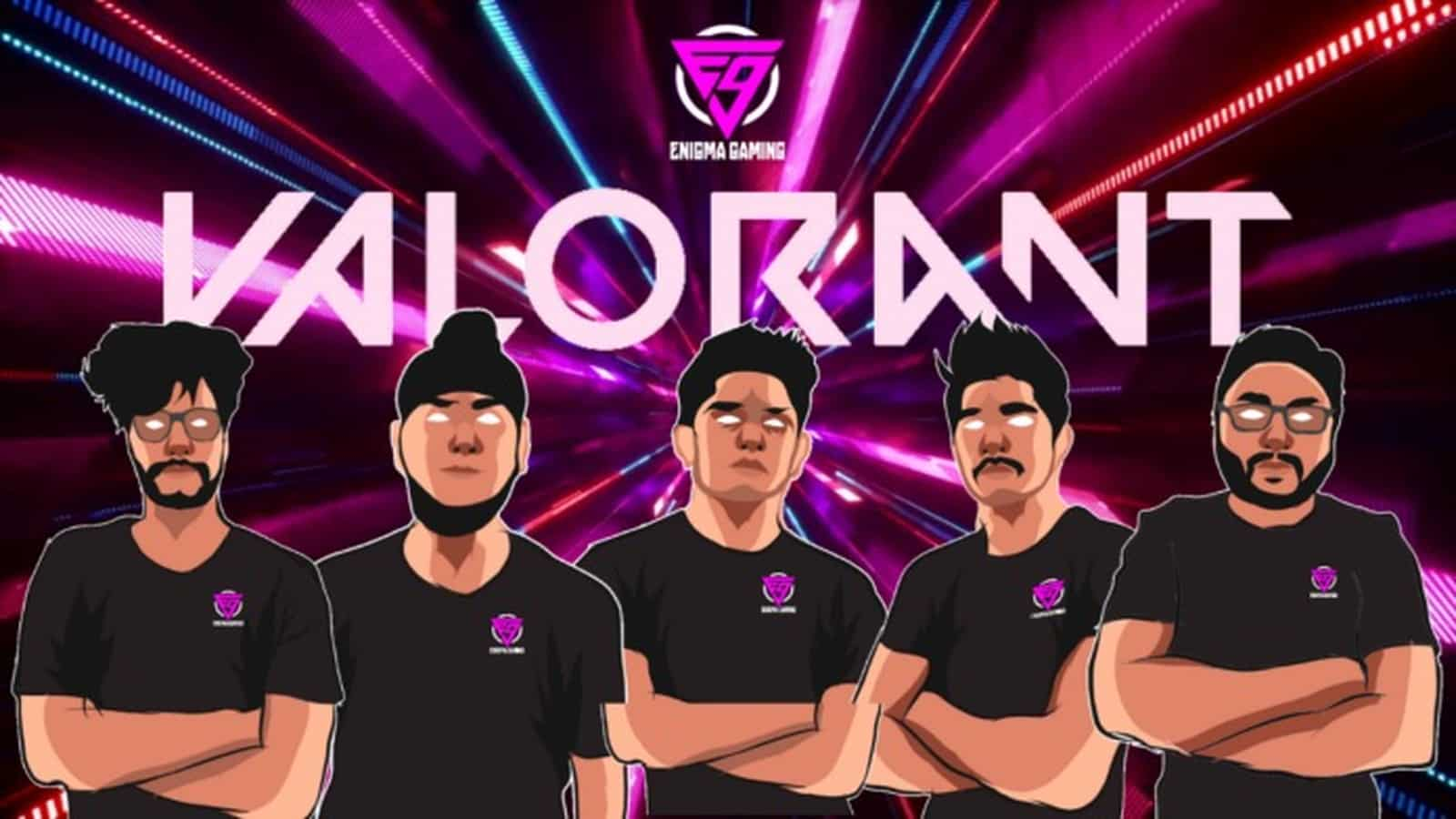 With a 63% win rate, Enigma Gaming is paving its path to better and spreading its community as far as possible. Based in Mumbai, it is an organization with an endless passion for competitive gaming. The Enigma Gaming Valorant roster is as follows:
Sharan 'Busterrr' Dave
Jigar 'sMx' Mehta
Saharyar 'Badman' Shaikh
Prabhdeep 'Ghost' Bhatia
Shakir 'hikkA' Razak
#5. Godlike eSports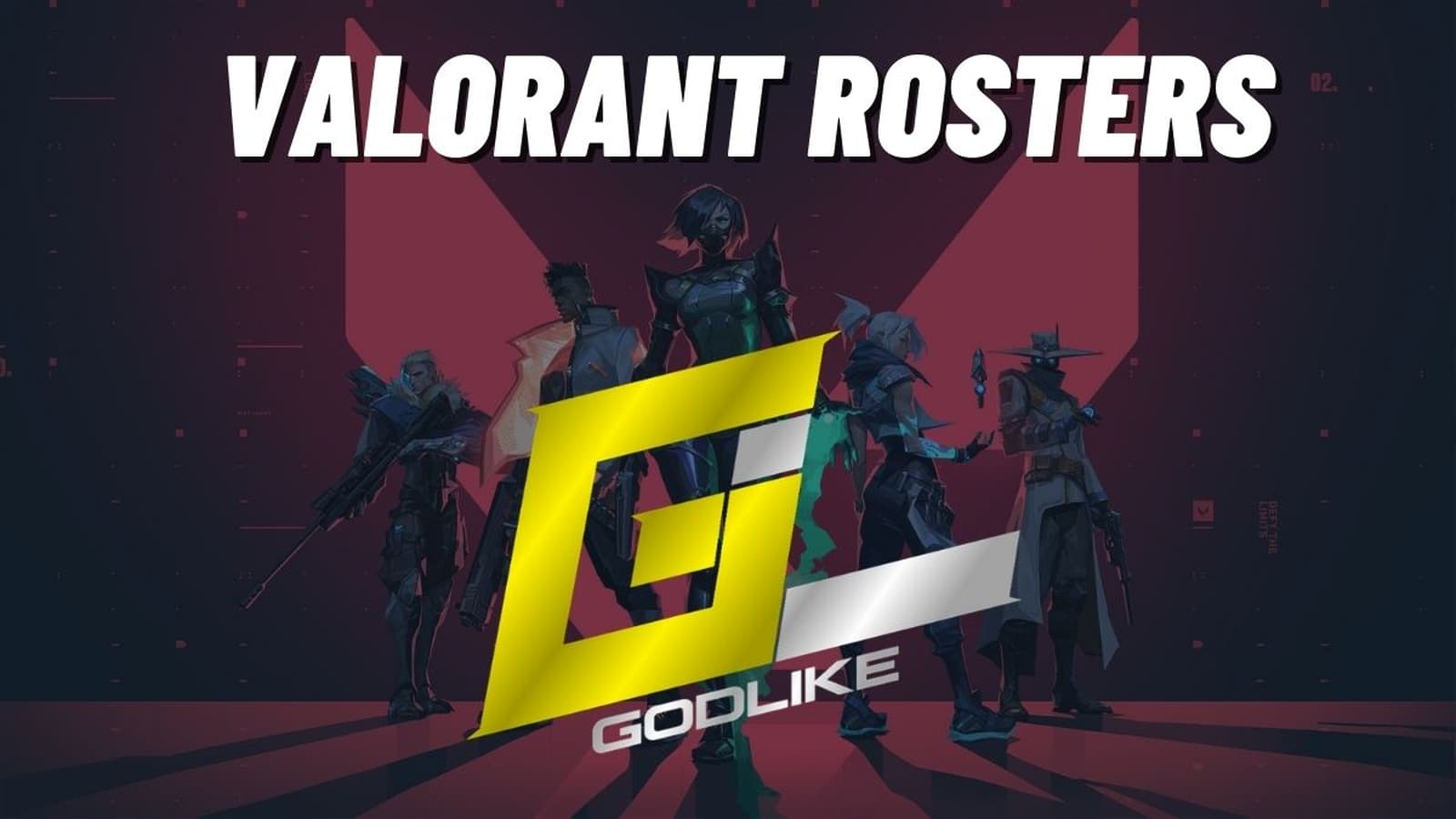 GodLike Esports, aka Nova GodLike's lineup, has already managed to taste success at the 1 Play Esports event under the banner of FaR Esports, where they defeated Global Esports in the finals. After the victory in the 1 Play Esports Invitational, FaR Esports lost to Team Tamilas in the final of the TEC Valorant Challenger Series 3. The introductory video presented by GodLike Esports revealing their Valorant lineup features,
Flexx.
DEATHMAKER.
sMx. Jigar Mehta.
WhiteHorse. Shane Kariwow.
haiVaan.
Rexy. Tejas Kotian.
---
Also Read: Aim Lab Partners Up With Valorant For The Valorant Champions Tour