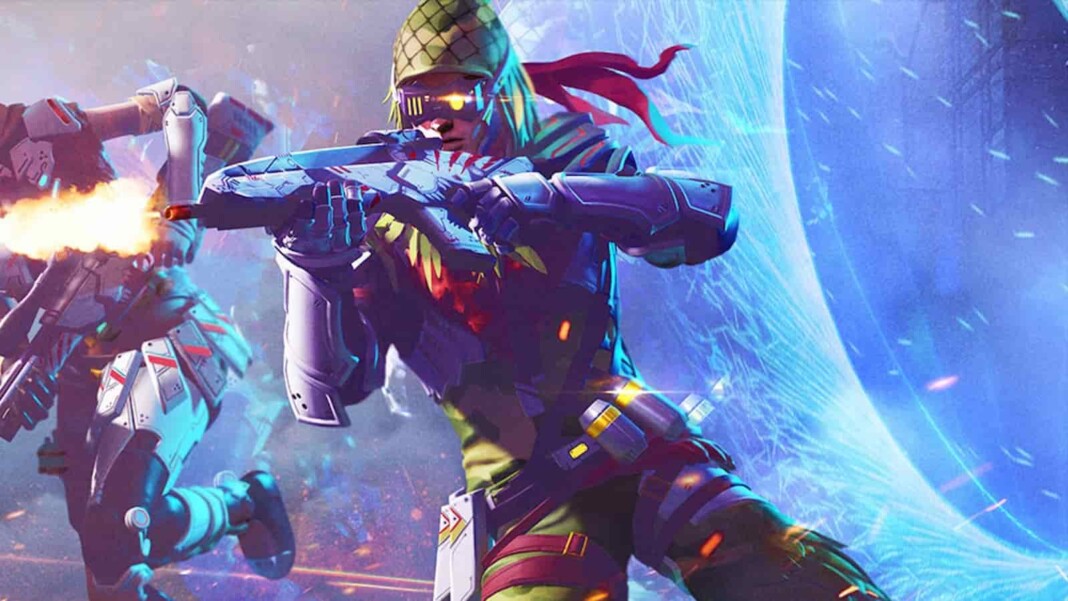 Free Fire has a wide variety of weapons and legendary gun skins to choose from, and what sets it apart from others is that most of these skins can be acquired for free or via events. Unlike in other games where gun skins are primarily for aesthetics, skins in Garena Free Fire affect gameplay by altering certain gun stats in specific situations.
Garena Free Fire is one of those games which requires great map sense to win matches. Using the right gun is of paramount importance to emerging victorious. However, gun skins are also necessary for visual aid, and in this case, also tactical approach. Free Fire adds an extra advantage to the skins that are equipped on the guns in the game. Every gun skin in the game is beneficial to the player in terms of increasing and buffing weapon stats.
From the plethora of skins available, here are the top 5 Legendary Gun Skins for Free Fire enthusiasts.
Related: Top 5 Best AN94 Skins in Free Fire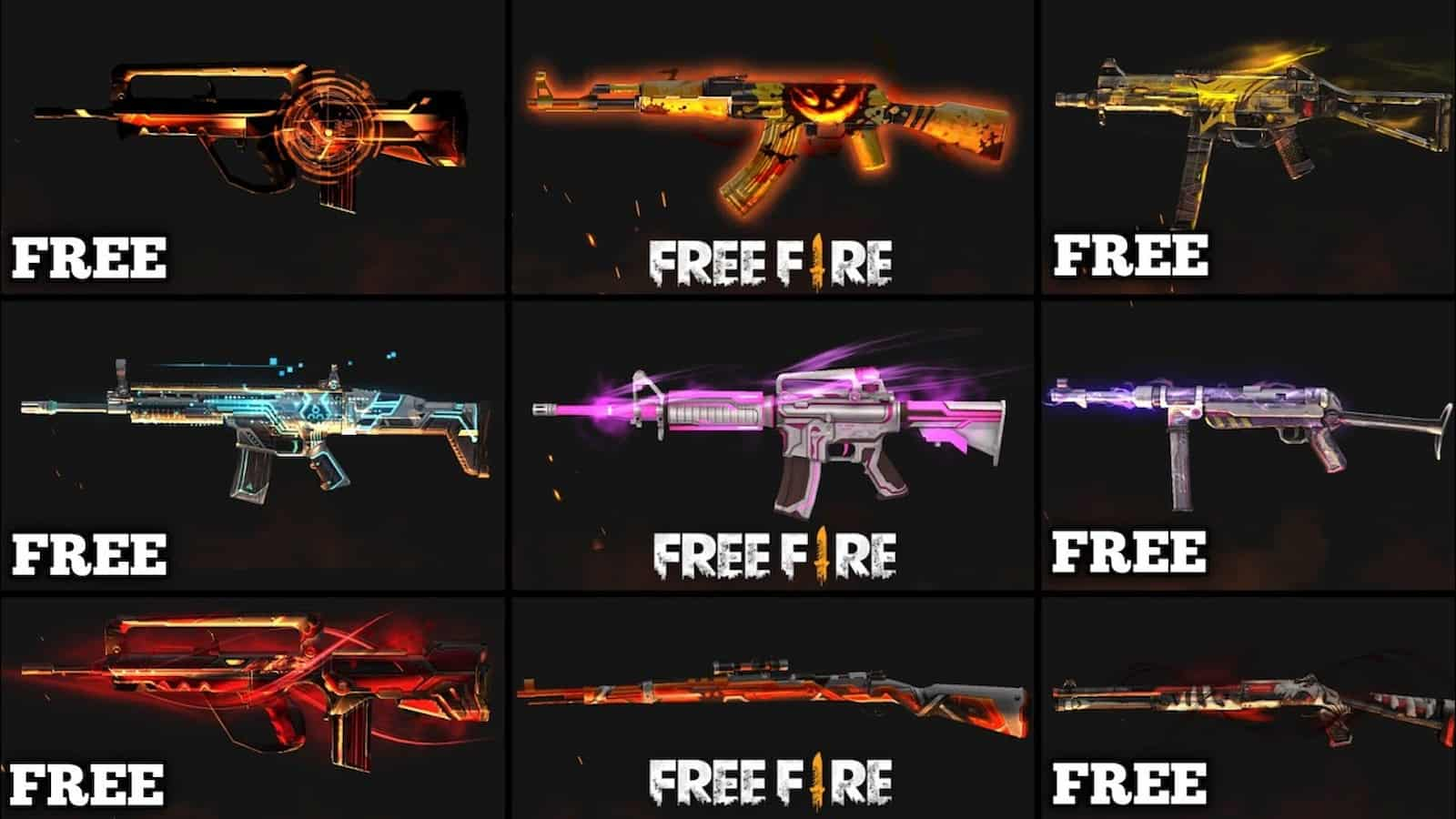 5 Best Legendary Gun Skins
#1. Duke Swallowtail (AWM)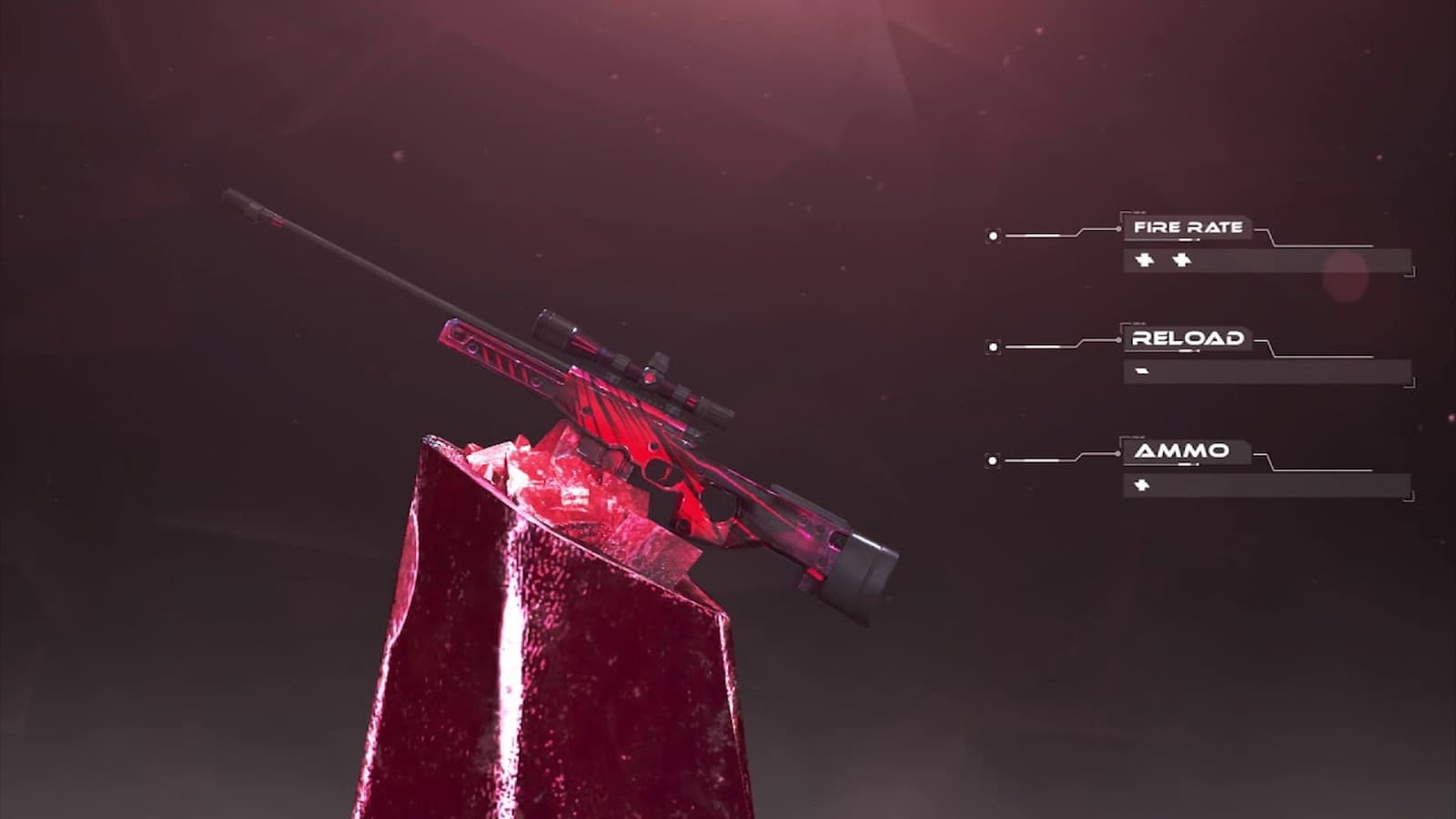 The duke swallowtail AWM is probably the most attractive skin for the gun. This weapon is butterfly-themed and has a butterfly flapping its wings on the gun. The gun is red in color and has a moving pink aura around it. With this skin, the AWM has a much faster fire rate, which is normally its weakness. You also get an ammo bonus at the cost of reload speed.
#2. Underground Howl (M1014)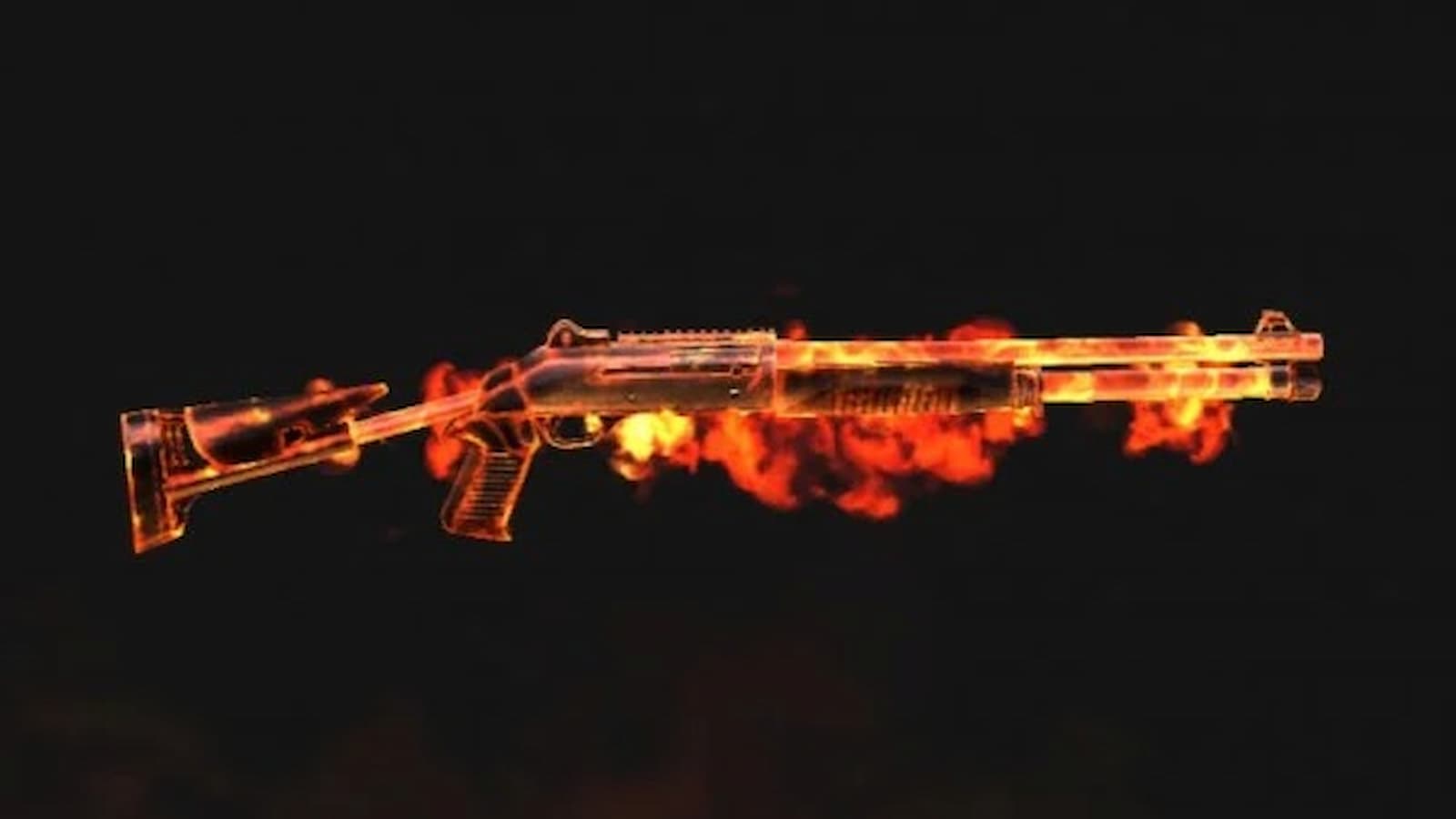 M1014 Underground Howl is the best skin for M1014 right now. Its appearance is attractive and it is known as a flame shotgun because of it. The underground Howl makes your M1014 even more deadly as it has increased damage.
It can kill your enemy with just one shot, certainly earning its place among the 5 Best Legendary Gun Skins. The rate of fire has been reduced but the magazine capacity has increased.
#3. Flaming Dragon (AK)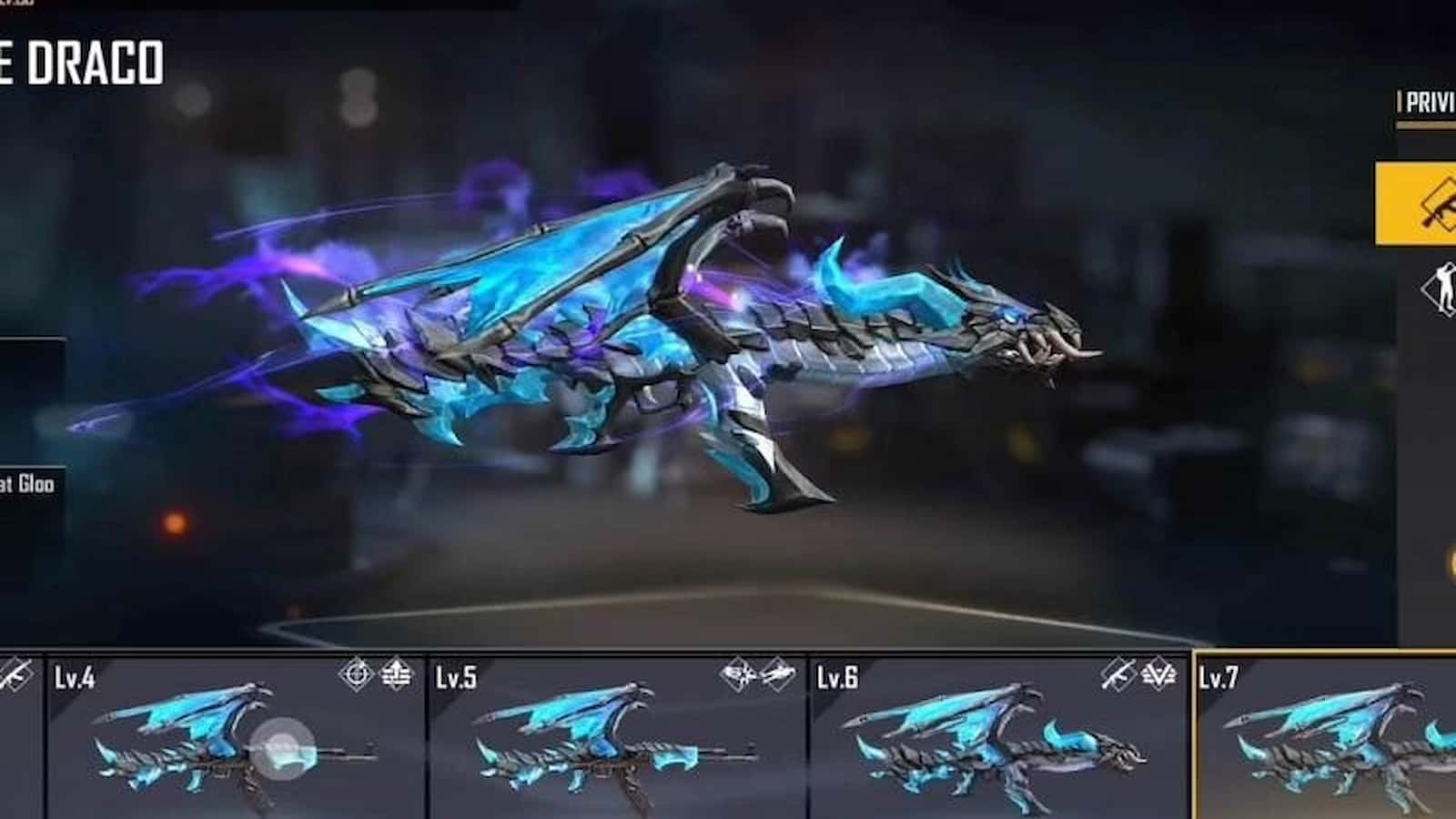 An exclusive and expensive structure of AK skin that packs one of the best statistics and visual effects. Purple-Blue aura can be seen surrounding the gun which is very well animated according to this skin color and also comes with an exclusive emote exclusive kill animation. It has an added symbolic Blue Horn and translucent blue fire wings animation. 
#4. Apocalyptic Red (M1014)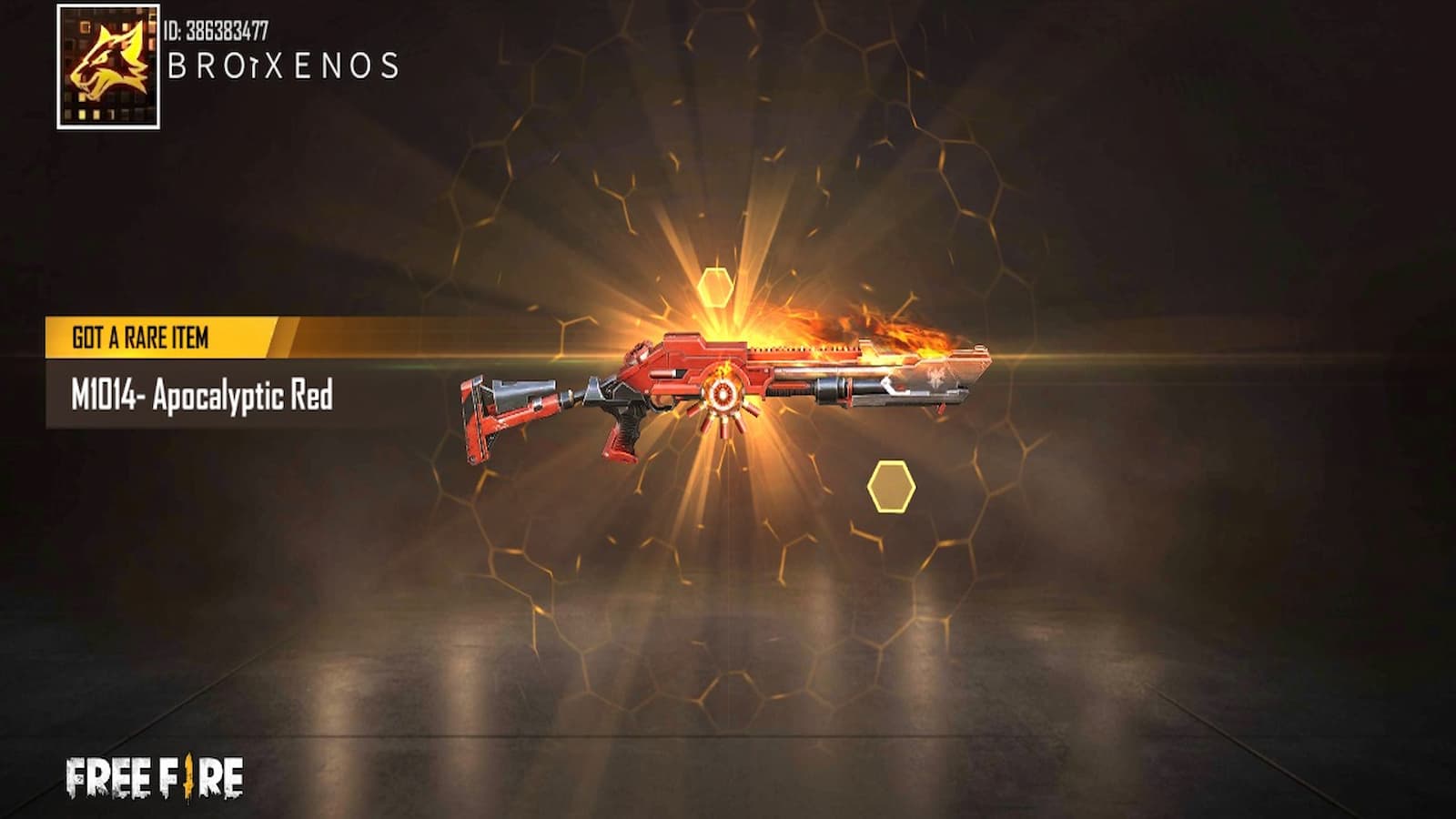 M1014 Apocalyptic Red is quite rare as it is unavailable in the armory shop. It is also one of the most expensive skins to purchase. You can get this skin by exchanging 8 evolution stones and 4 blueprints. This skin increases the rate of fire and reloading speed making your M1014 lethal and one among the 5 Best Legendary Gun Skins. The setback is the size of the magazine as it is reduced.
#5. Megalodon Alpha (Scar)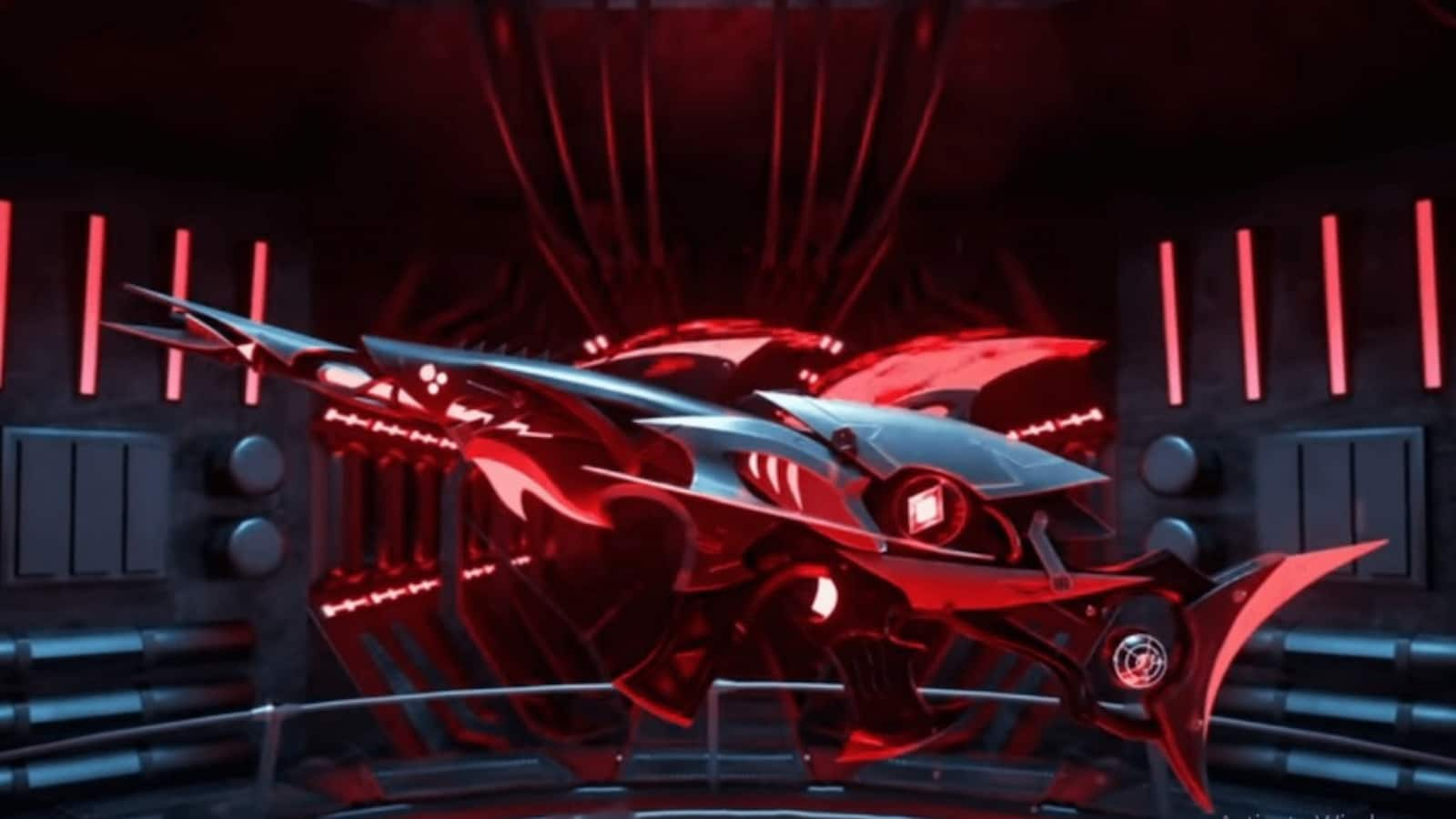 The developers of the fast-paced title recently introduced the Megalodon Alpha Scar, the 'Evo Gun' skin in the game. Like the Blue Flame Draco, this new Scar skin features eight privileges including Hit, Kill and Firing effect, kill announcement, and an Exclusive Emote which is called Feeding Time, therefore, certainly earning its place among the 5 Best Legendary Gun Skins.  It increases the damage rate and doubles the fire rate of the Scar. However, it decreases the reloading speed of the weapon.
---
ALSO READ: Top 5 Best M4A1 Skins in Free Fire