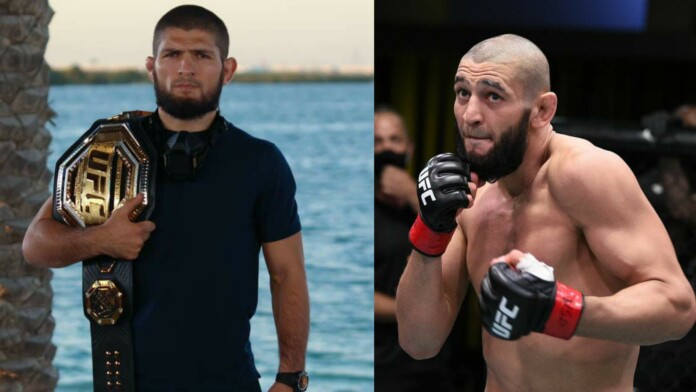 Gone are those days when UFC was not bound by weight class and people like Royce Gracie would fight anyone from heavyweights like Dan Severn to Ken Shamrock. Despite all the weight difference, Gracie would still be putting on a good fight and making most of his opponents tap to the submissions. Today, we're basically going through the top 5 UFC fights that should've happened hadn't weight divisions intervened in the competition.

For obvious purposes, we are not here to criticize the weight divisions but to neglect them for now so that we can square of these opponents into a super fight without any limitations. It would be fantastic to revisit the good old days if the weight divisions are barred from the UFC for some time.
Top 5 UFC Fights: #5 Stephen Thompson vs Israel Adesanya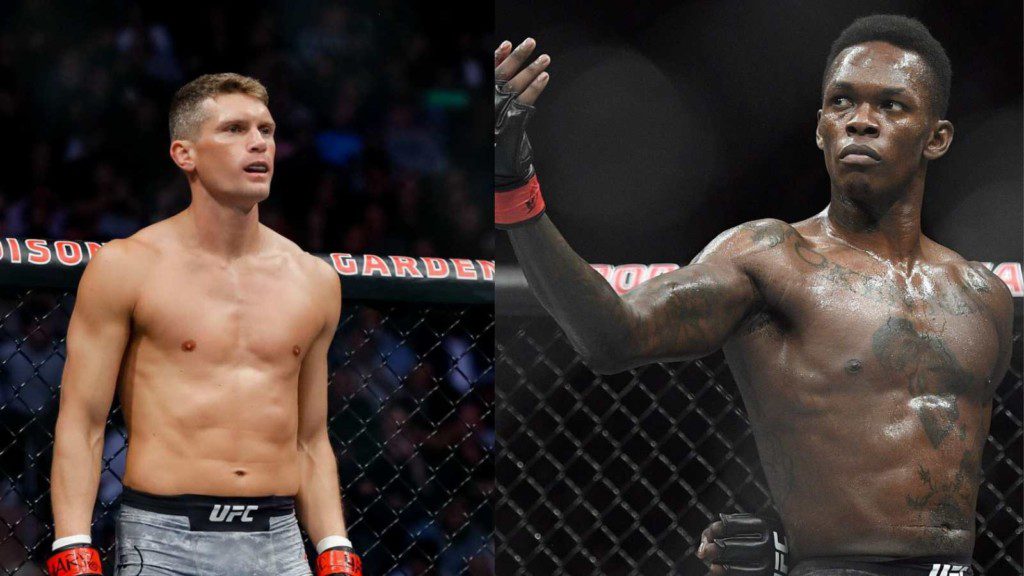 What's interesting about both of them is that before getting into MMA, they both have a history of phenomenal kickboxing careers. While Stephen Thompson has an undefeated record of 58-0 as a kickboxer, Israel Adesanya has his record in the sport at the benchmark of 75 wins and just 5 losses. For that very reason, the fighters are 2 of the finest strikers in the UFC roster currently.
Thompson's karate style is something that emphasises counter punching and leaning back to keep out of the opponent's firing range, Adesanya, on the other hand, likes to lean back often less but is elusive in his defence and would rather control the pressure of the offence directly just like his Muay Thai roots, unlike Thompson who likes to make his opponents deceive them the advantage of coming forward.
Adesanya is the current UFC Middleweight Champion while Thompson is the former 2-time title challenger. Thompson is not on a good run in 2021 but fans can only hope to see him back to some good action as soon as possible. As for Adesanya, he is looking forward to a possible fourth successful title defence when he defends his belt against preceding champion Robert Whittaker.
#4 Max Holloway vs BJ Penn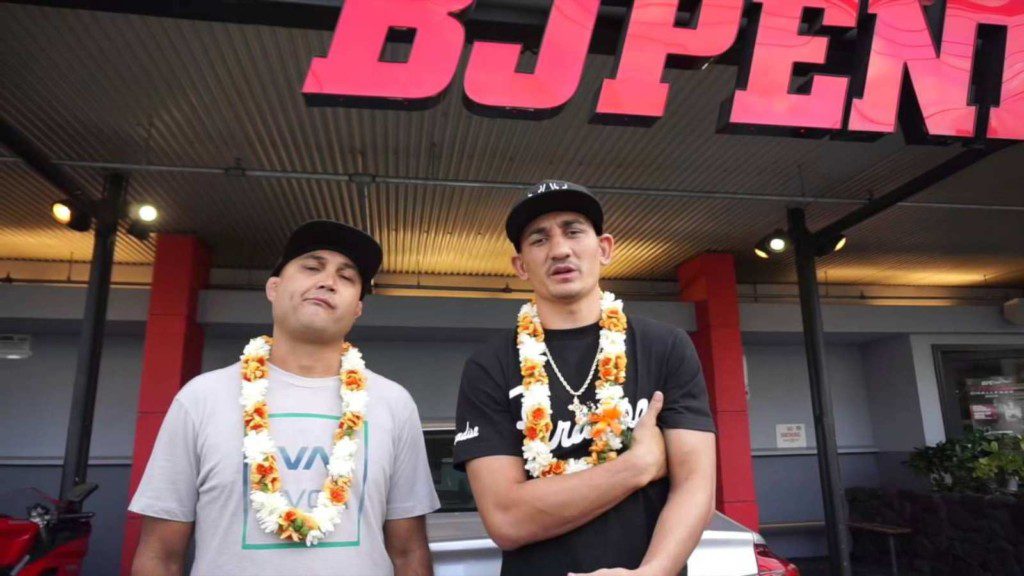 Max Holloway is considered by many as the greatest featherweight fighter of all time whereas BJ Penn is widely regarded as the greatest lightweight of all time, it's a different conversation that their legacies can be pitched against current UFC featherweight champion Alexander Volkanovski and former UFC lightweight champion Khabib Nurmagomedov.
But the Hawaiin mixed martial artists have made their hometown proud and are the very face of MMA in their place and culture. Both Holloway and Penn are extremely good in overall all the expects of the sport, whether it's feet or on the ground. For Holloway, he has a slight edge on the feet and for Penn, the edge is on the ground. A reason other than the weight class that these two never fought is the difference in the timeline as well. Holloway is still around his prime time while Penn touched that back in the 2000s and is now a happy Hall Of Famer with his own UFC gym in Hawaii.
#3 Jon Jones vs Fedor Emelianenko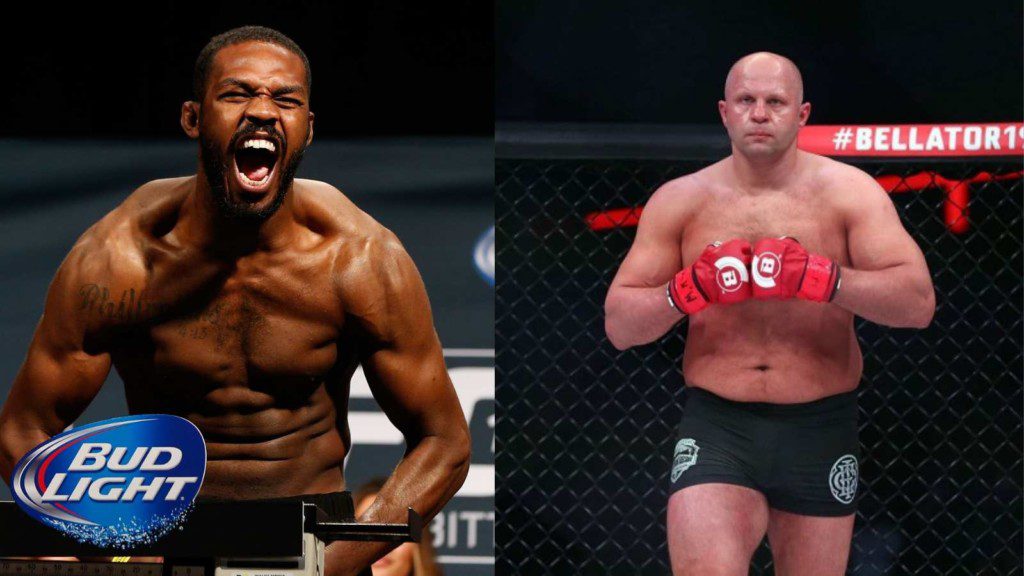 In all fairness, there was a little window of the time frame when both the greats of their division ie. Jon Jones from light heavyweight and Fedor Emelianenko from heavyweight, were in their prime at the same time, with the latter enjoying that period way before the former. However, Emelianenko and Jones were also never in the same organisation as Emelianenko fought for the Pride FC and later on Strikeforce while Jones fought in the UFC. Regardless, this doesn't mean that the hardcore fans don't have the chills when they fantasize about the fight.
It's razor-close to impossible to seek any holes in the gameplan of both the fighters as they go fully prepared and more than that, they have always done better than fighters even at those scenarios where their opponents were supposed to be good or we're known for, whether it's striking, wrestling or ground submissions. This was the perfect fight for two ideal mixed-martial artists whose calibre cannot be matched easily for the coming period. It would've only boiled down to one factor in the end, who got the most heart and who wants to trade blood for blood till the very end.
#2 Khabib Nurmagomedov vs Georges St-Pierre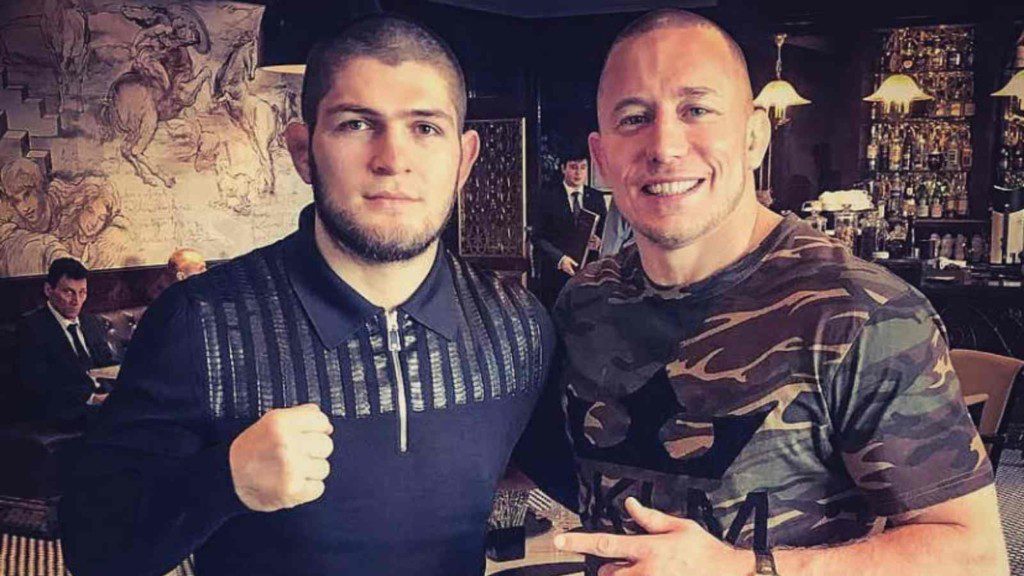 Khabib Nurmagomedov is now by a growing consensus to be the greatest lightweight of all time. For the records, if the fight gets finished in the later rounds by his win via submission, TKO or even goes to the distance, then you'll realise in all those fights, Nurmagomedov had more 10-8 rounds in just a tenure of 13 fights in the UFC than anyone else in the history.
Georges St-Pierre, whose legacy by many minds will be surpassed by Kamaru Usman's achievements as the UFC Welterweight Champion, as of now remains the undisputed greatest welterweight of all time. St-Pierre was once a record holder of the most wins in the UFC even when he left the sport for 4 long years. St-Pierre then returned back to challenge Michael Bisping for the UFC Middleweight Championship and now has left the sport for once and for all as one of the only few people to have been champion of 2 different weight classes.
Both St-Pierre and Khabib were known as the best wrestlers of their division and there was no fighter that could've stopped their takedowns, quite literally, no man. However, these two fighters left the sport on their own terms when it was time for them, which meant by any means, they wouldn't even come to terms to fight each other even when the UFC was in to pour all the money that needed to make the fight happen. It would've been a phenomenal event to have viewed two fighters that are somewhat considered to be always in their prime because they're always training, now go against each other to witness who ultimately, is the best!
#1 Jon Jones vs Anderson Silva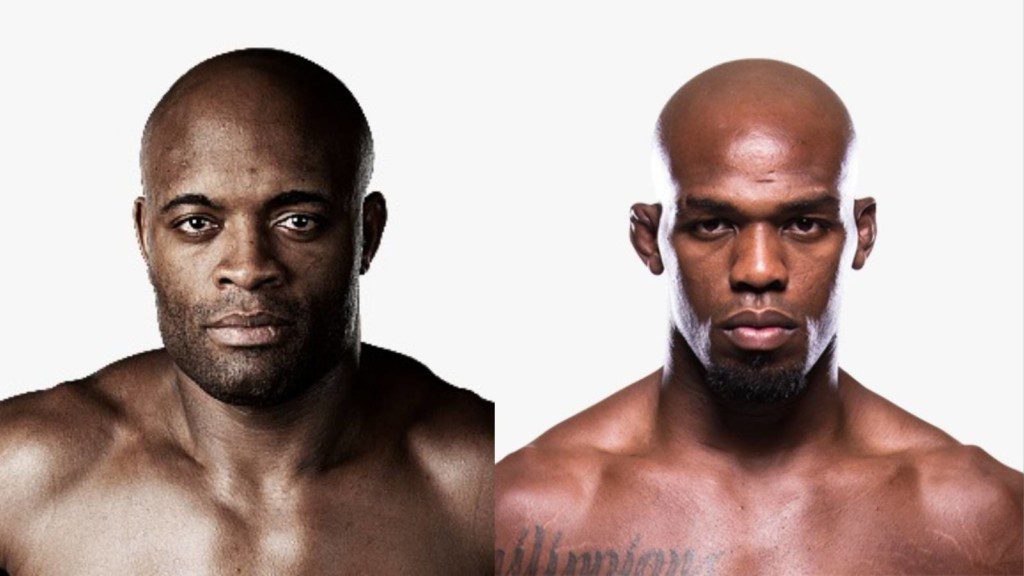 As impractical would it be to hear Jon Jones and Anderson Silva's name immediately due to their weight divisions, this fight was the closest to have been made. Not only were they the champions of their own division and at the same organisation, at the same time for a couple of years, but Silva in the past has fought in the light-heavyweight division when he fought and knocked out Forrest Griffin in a moment that is considered to be one of the greatest in Silva's career.
Both Jones and Silva are considered to be the undisputed greatest of all times in their weight class, middleweight and light heavyweight. Both the fighters were some of the most creative strikers seen in the history of the UFC Octagon. Had the fight gone to the ground, it is possible Jones must've had the advantage but you couldn't count Silva there as well as he has submitted two of the most well-known wrestlers of his time in Dan Henderson and Chael Sonnen.
Overall, on paper, this would've been the greatest collision of legendary resumes in the UFC history with both having viral, sensational wins over legends that were undisputed champions of their time. Jon Jones vs Anderson Silva would've been the king of all fight cards that have happened in the history of UFC. This indeed makes the reason to be the number one of the top 5 fights in the UFC that never happened because of weight class. Now, things are pretty sad as Silva has retired and Jones who's yet to make his stint at a new weight class in heavyweight, is in legal trouble lately that has partially been resolved.
Also Read: "The best striker for MMA," UFC Champion Francis Ngannou showers praise towards potential heavyweight rival Jon Jones