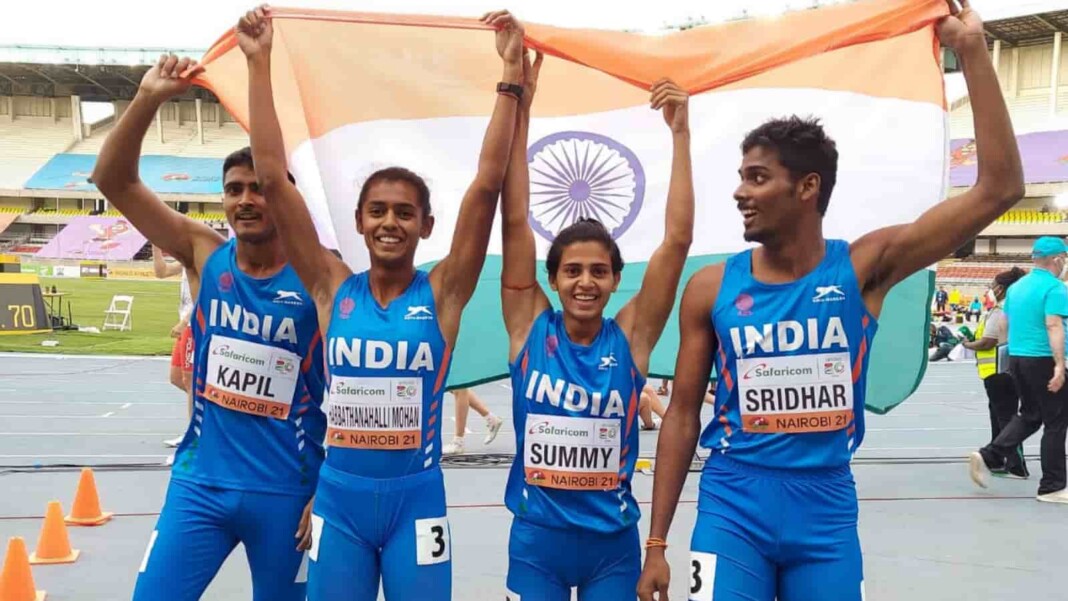 In the first track finals of the U20 Athletics World Championship, India opened its tally with a bronze medal. While Nigeria won the gold medal in the first-ever mixed 4x400m relay, India finished behind Poland to secure a podium finish. The Nigerian team smashed the Championship record to secure the pole position with a timing of 3:19.70.
Poland, who qualified as one of the fastest losers in the heats, took home the silver medal with a season's best effort of 3:19.80. Te Nigerians started strong from the get-go and held on to the lead despite pressure from the Polish. The first-ever mixed 4x400m relay at the U20 Championship turned out to be a close affair with the Africans taking home the maiden gold medal.
India kicks off U20 Athletics World Championship in style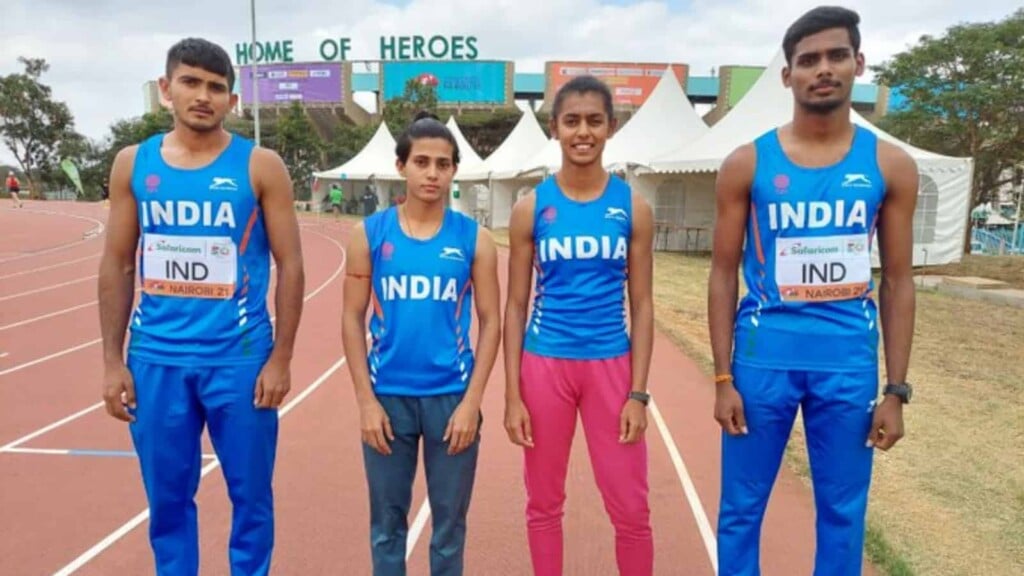 The Indian mixed 4x400m relay which features Barath Sridhar, Kapil, Summy and Priya Mohan got off on the right note in the heats. They were second fastest overall and topped heat 1 with a timing of 3:23.29. The team bettered their performance as they clocked 3:20.60 to put up their season-best performance taking home the bronze medal.
Sridhar gave India a strong start to start off as the Asian nation was second in the first handover. Summy and Priya did the rest before Kapil stepped in to finish off a brilliant effort by the speedsters in blue. Kapil got off a stunning start in the anchor leg to comfortably finish in third place.
Among others, Amandeep Singh Dhaliwal and Priya Mohan have qualified for the finals of their events. Priya clocked 53.79s and finished fourth in heat 3 and make it to the final of the women's 400m final. Amandeep finished 11th overall in the qualification with an effort of 17.92m to make it to the shotput final.
Also Read | Neeraj Chopra leaves welcome ceremony midway in hometown Panipat due to high fever, exhaustion