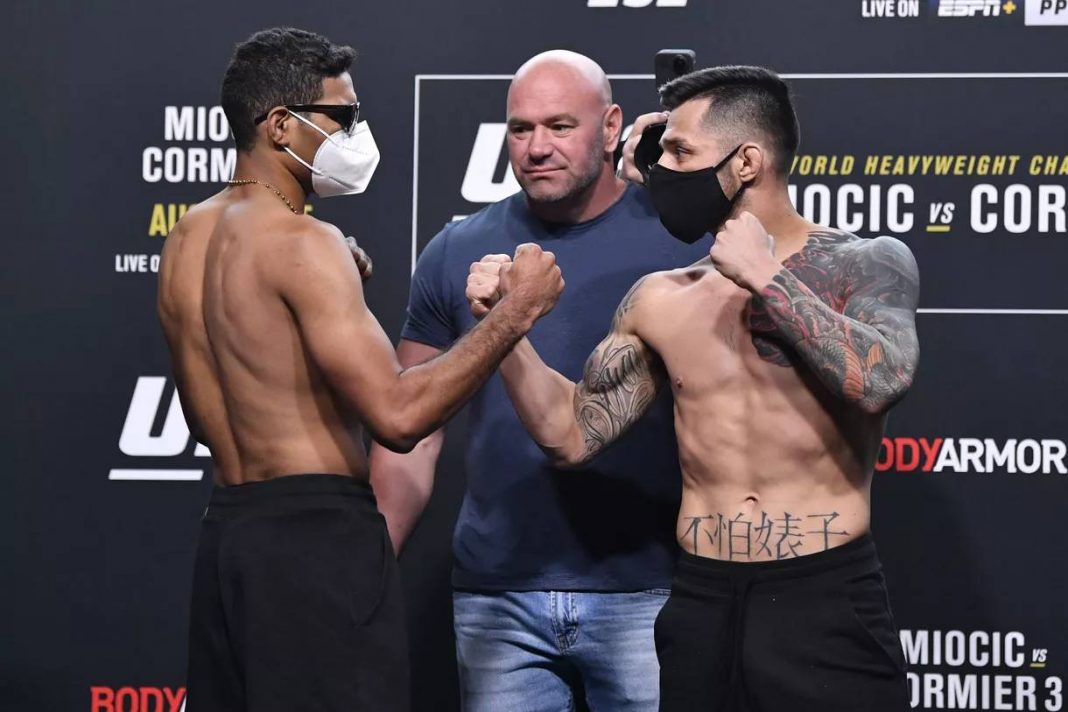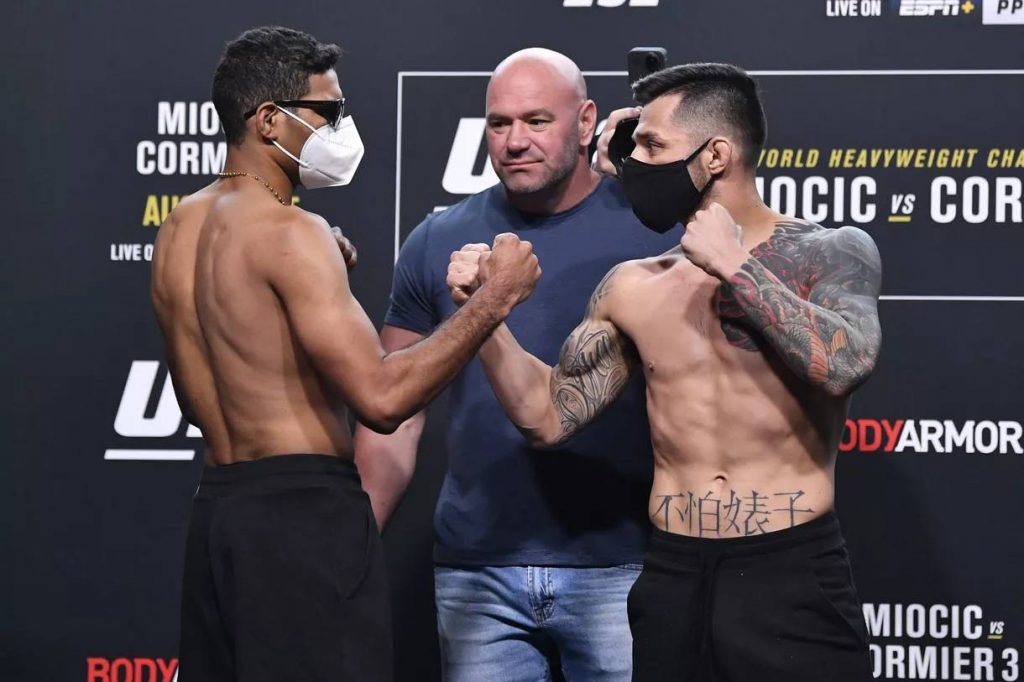 This was Daniel Pineda's return to the UFC Bantamweight division in UFC 252. Burns was on the back on five straight wins. But nothing frightens Pineda when he's in the mood.
The fight started with Pineda right on top delivering an overhead right. Burns clearly didn't like that. But in the early scramble Pineda suffered an impact of his eye. After that there was no looking back for him. He kept pushing Burns towards the fence landing combinations. But Burns kept coming out of the corners, courtesy to his leg. During the entire course of action in the 1st round, 'The Pit' kept looking to discomfort Burns.
While talking with ESPN Pineda said,"Ya'll keep counting me out, betting against me. Make me more money and all my people more money."
In the next round, The Pit had his intentions set on how he wants to end this. All his attention was towards delivering his masterpiece. The elbow blow out. Burns initiated the offence in the 2nd round, but was connected on his face by Pineda in the first 30 seconds itself, eventually that one counter elbow just knocked the lights out for Burns.
Pineda pulled out an amazing upset, not just amazing, but impressive too.
Also Read: UFC 252 : Early Prelims and Preliminary Card Results