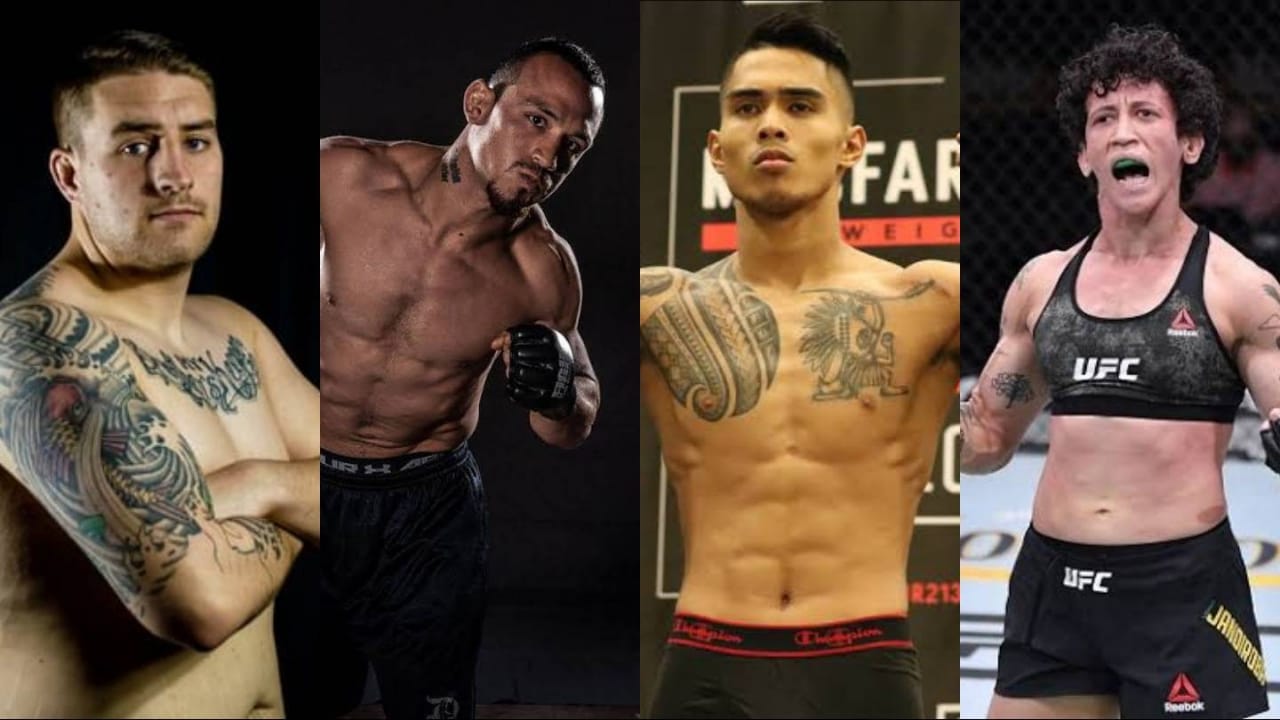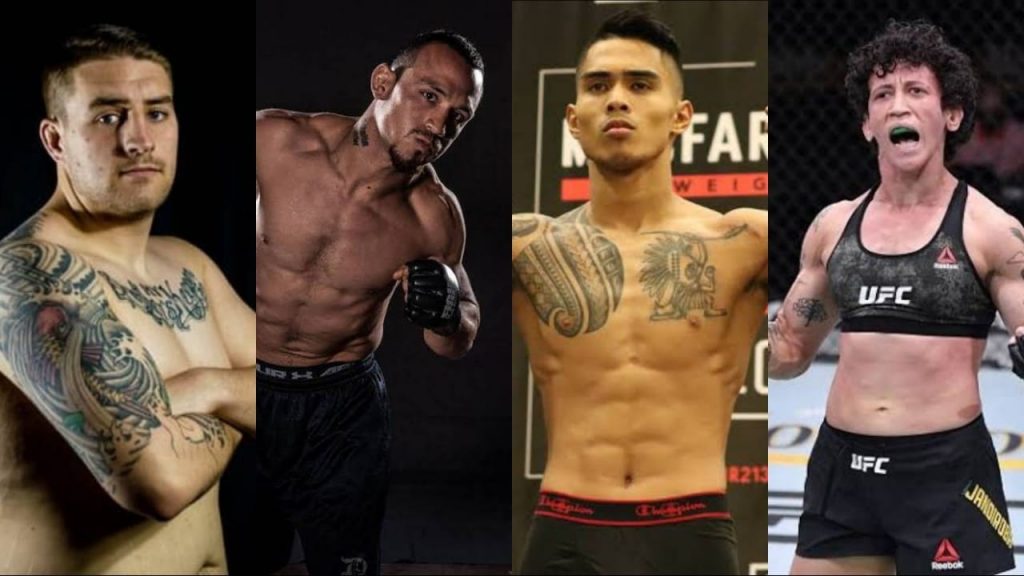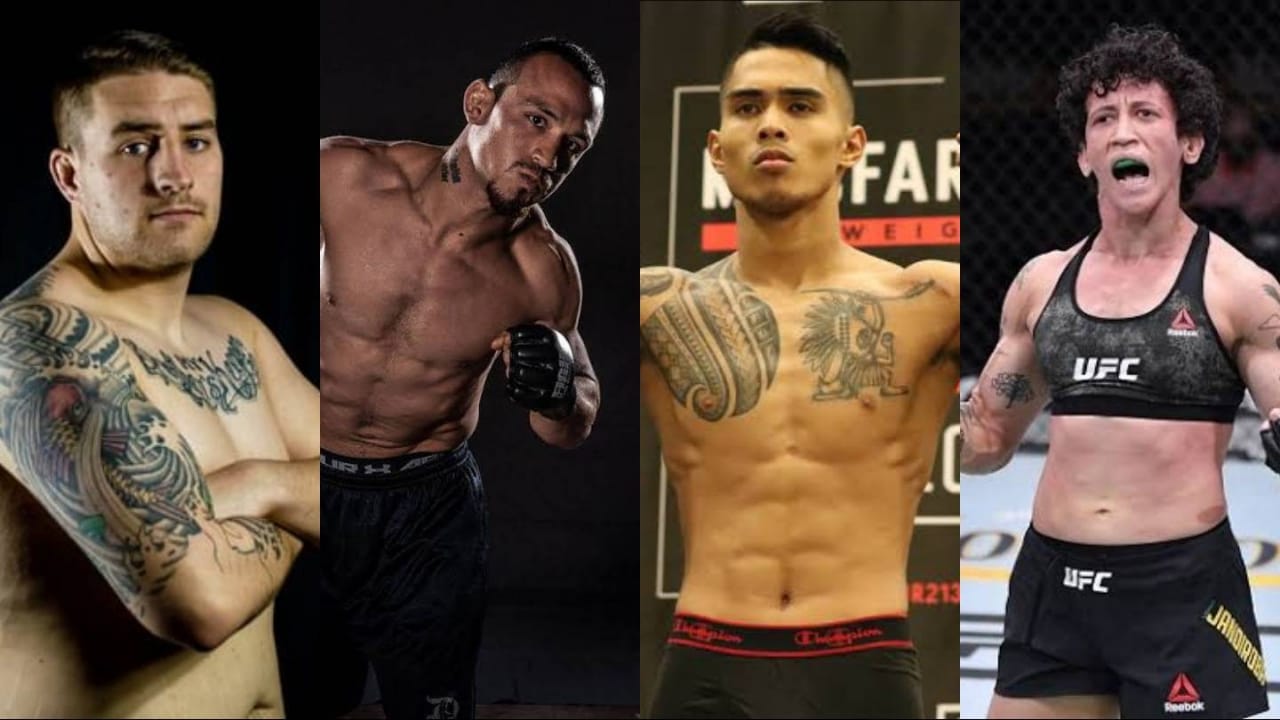 The very 1st contest at UFC 252 for Early Prelims and Preliminary Card, was a Featherweight division contest feature two aggressive fighters. As the fight started, Kai Kamaka came out to be very aggressive but Kelly dazzled his footsteps through making anything Kamaka does ineffective.
As the fight continued, Kamaka appeared to be figuring Kelly out a touch and was landing his left hand perfectly. Though neither was Kelly backing down, he responded with some solid leg kicks. But with more than just over 3 minutes left in the round, Kamaka landed solid 1-2s twice, which evidently hurt Kelly.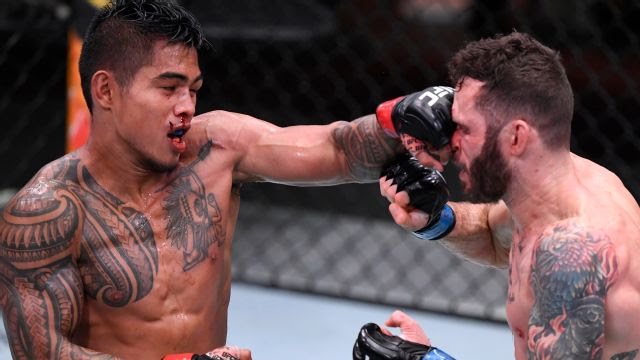 Kamaka, towards the end landed a big left hook and a ruthless knee moments that took Kelly down with a minute left in the round. All 3 judges rating the fight 29-28 in Kamaka's favour helped him defeat Kelly via Unanimous Decision.
In the 2nd contest, it was Heavyweight Bout, squaring off Christmas Daukas against Parker Porter. This early fight saw the debut of two big men for the promotion.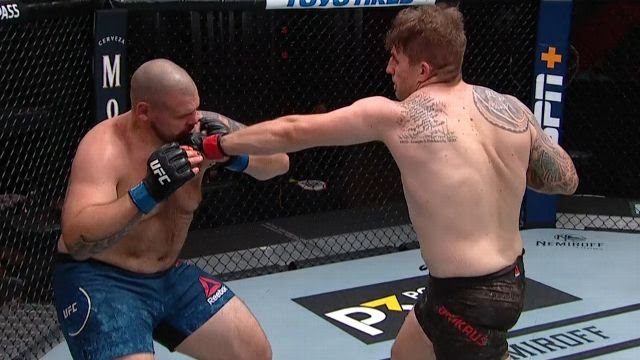 However both these heavyweights came out throwing punches at each other fiercely. Parker was landing some good strikes as well, bloodying up the nose of Daukaus. The latter was the much faster fighter. He then dropped Parker on the floor with a great combination, but Parker managed to stand up. But he had already asserted his authority. To end the battle Daukaus came out with another deadly combination ending with a knee, which had the referee to call in the fight in his favour.
UFC : Preliminary Card Results
The preliminary UFC card displayed 2 female clashes, both in the Strawweight along with Featherweight and Lightweight division fighters squaring off.
Ashley Yoder vs Livia Renata Souza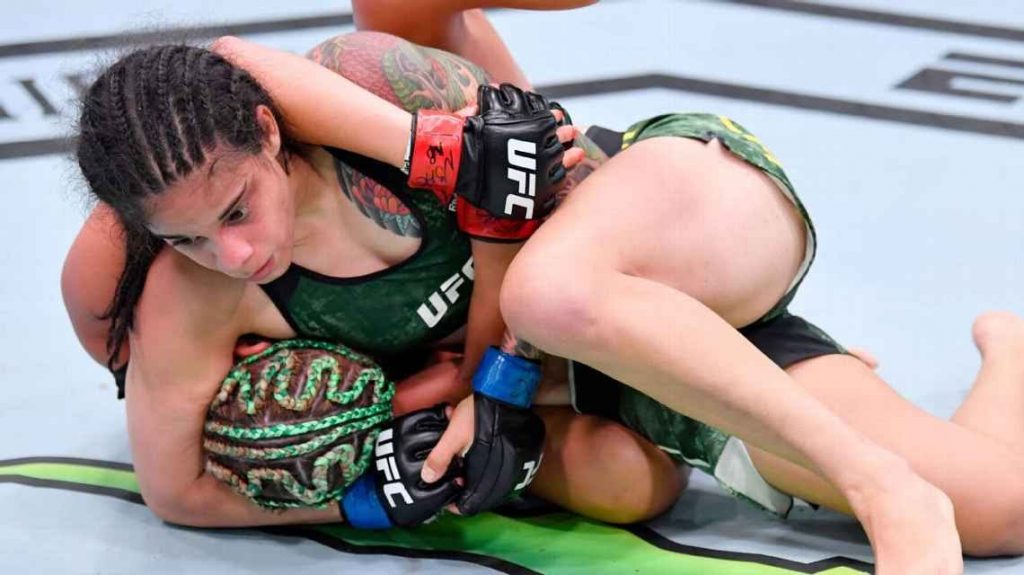 Livia for statical reason, was predicted to come out of top. Having won 14 fights and lost just 2, her opponent Yoder had won 7 and lost almost the same number of fights. But both fighters were looking to bounce back after a loss.
Souza appeared to find her stride first. But Yoder kept moving aback after her strikes, helping Souza to stand firm. Souza came over the top with heavy blows time and again. Specially, a lot of power was behind every right hand from Souza. Yoder tried to reply by multiple takedowns but kept failing.
In all of the 3 rounds, Souza had developed her aggressive advantage over Yoder, while Yoder was only looking to reallocate her opponent from her stance. But towards the end Yoder had found her groove, outside of continually eating the inside leg kick Souza was spamming.
The fight was called in favour of Souza via Unanimous Decision, in what some would suggest a little controversial.
Virna Jandiroba vs Felice Herrig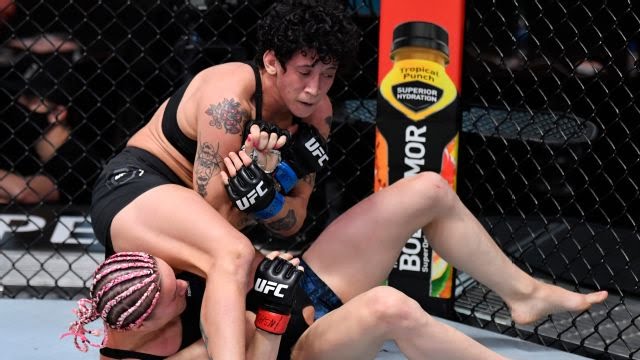 Another strawweight contest, but former Invicta FC Champ needed just less than 2 minutes to finish the veteran in thundering fashion. The fight got over even when it appeared to have start. Jandiroba won via submission.
The finish was the 4th-fastest in UFC strawweight history. However with this loss, Herrig has lost 3 matches consecutively.
Danny Chavez vs TJ Brown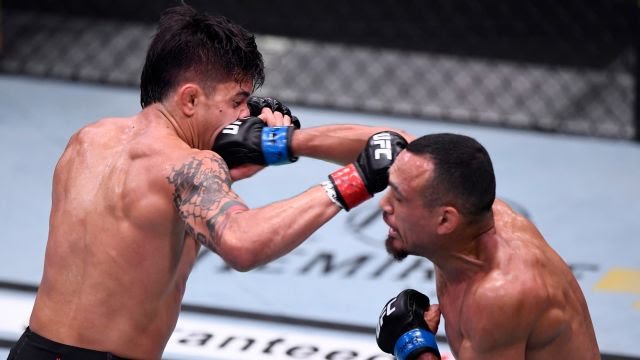 Chavez stole the show in his UFC Debut, as he won via Unanimous Decision over Brown. Chavez's first strike of the match was a spinning head kick that just missed Brown. Chavez was fast, but Brown was leading the fight in the initial minutes of the round. Brown was dropped multiple times by Chavez. Brown was recovering but ended up eating low kicks that put him down briefly time and again and forced him to start switching stances.
During the course of the 2nd and 3rd round Chavez's strategy was clear, all kicks. With multiple low kicks and more than that head kicks, he kept pushing back Brown to the cage in dominant fashion. The fight was eventually boarded as 29-28 in Chavez's favour by all of the 3 judges.
Also Read: Cowboy looks to bounce back in the octagon against Niko Price