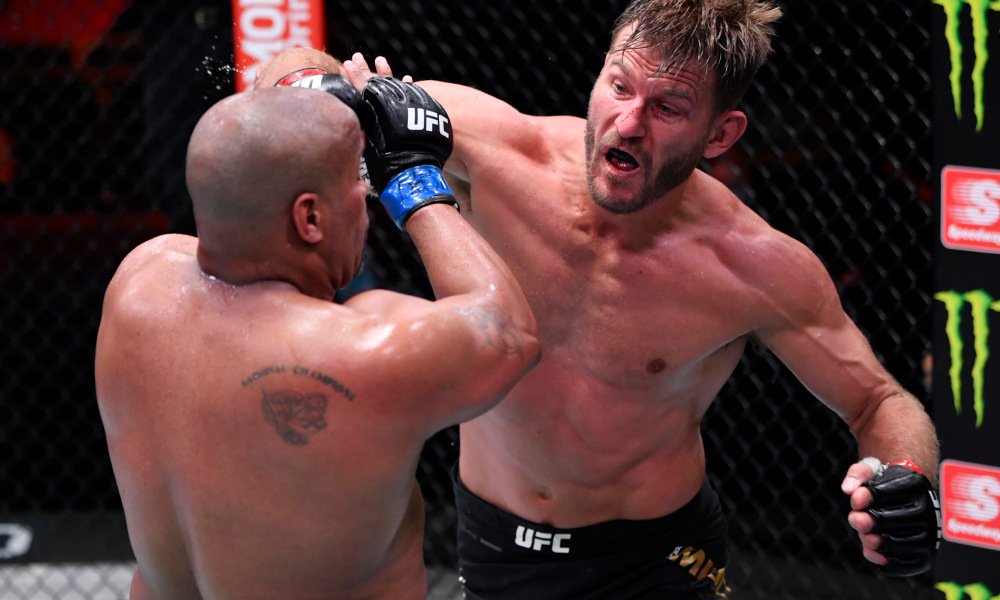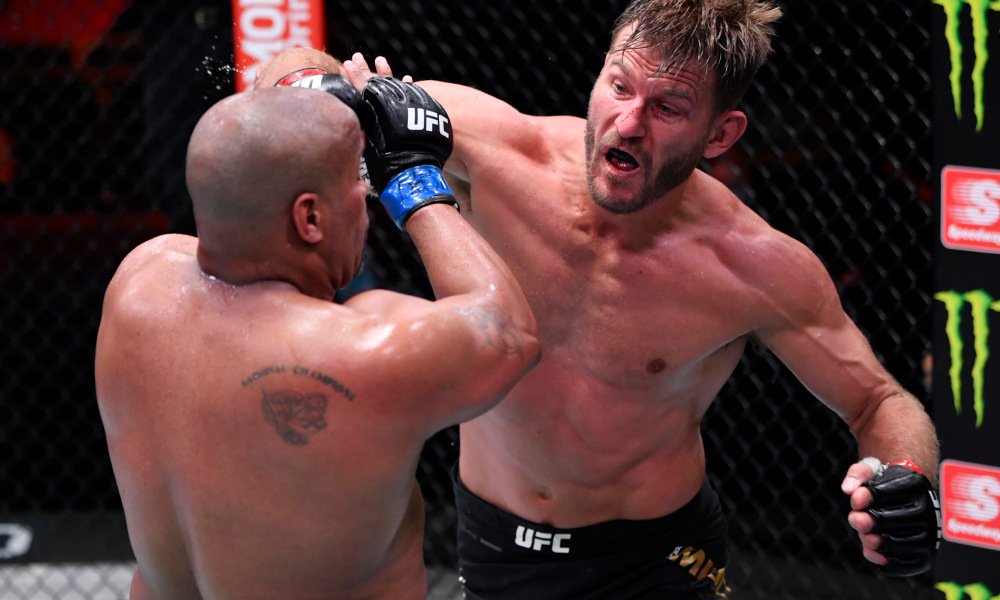 A bad eye poke in round 3 blemished an otherwise amazing trilogy fight between Stipe Miocic and Daniel Cormier. Now, ref, Marc Goddard is apologizing for missing it.
The Controversy over officiating
Recently Referee Herb Dean took a lot of backlash following his refusal to cop to an obvious late stoppage on Fight Island in July.
However, the UFC 252 ref Marc Goddard took full responsibility for missing what was undoubtedly a fight altering eye poke during the Stipe Miocic vs. Daniel Cormier heavyweight title fight.
The eye Gouge incident
During the match, Stipe Miocic stuck out his hand at the end of round three and put a finger deep into Cormier's left eye, leaving him blind in one eye for the rest of the fight.
Cormier complained but Goddard insisted the two continue fighting, telling "DC" between rounds it was a punch and not a poke that hurt him.
Goddard Apologizes
And now, Goddard has owned up to his mistake.
"I practice what I preach & as a man, I stand tall & head-on," Goddard wrote on social media."If you accept plaudits then you must with mistakes too, that's proof that you are listening, honest & implore improvement. Rough with the smooth, acceptance & ownership.
Immediately after the fight when seeing the replay I apologized to Daniel Cormier & his team & I do so publicly & unreservedly for missing what I shouldn't have – but I cannot call what I do not see. I don't have replays & multiple angles, it's a one-shot take in real-time."
"I cannot convey just how much I have both lived & loved this sport for the past 20 years," he concluded. "I truly appreciate all who understand." This is being hailed as a classic move on part of Goddart.
Not that any of it will change the outcome: what the ref decides at the moment is considered the official record. A fight result rarely gets overturned as a result of a ref missing a foul (or seeing it and refusing to dock points or DQ a fighter).
Which is too bad for "DC" because if Goddard had called the poke, there's a very good chance the fight would have ended up a No Contest.
Also Read: Adesanya vs. Costa promo video for UFC 253 released