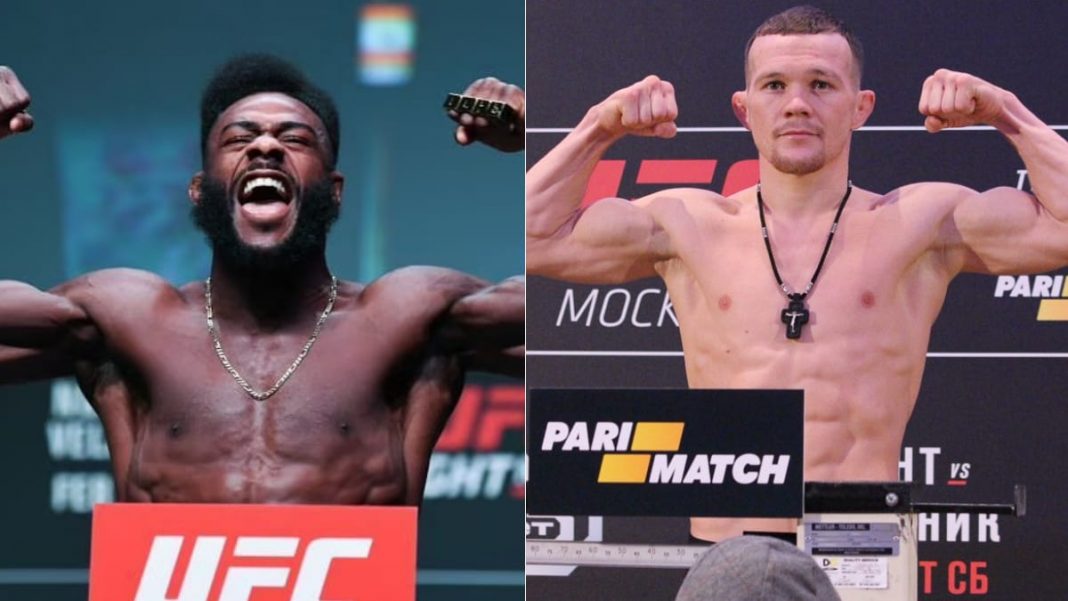 Aljamain Sterling, the American fighter of Jamaican descent fighting in the bantamweight division of the UFC is back in the spotlight. Petr Yan, the Russian is the reigning bantamweight champion and after he won the bantamweight title at UFC 251, a matchup between Aljamain Sterling and Petr Yan has been hotly discussed. Although there has been a delay in making the fight happen, Aljamain is pretty sure he will be getting his shot at the title very soon against Petr Yan.
Earlier today, UFC announced that the headline event for UFC 256— Usman vs Burns has been postponed. UFC 256 is scheduled on the 12th of December 2020 and usually year-end fights are stacked in the UFC. They usually decide to end the year with a bang. But, it has become seemingly difficult as only a title fight between Amanda Nunes and Megan Anderson is set for UFC 256. Noting this void in the fight card, Aljamain immediately stepped forward.
"I'm free that day"- Aljamain Sterling
Aljamain was quick to retweet Ariel Helwani's tweet which told of the postponement of the match between Kamaru Usman and Gilbert Burns, replying that he was free that day.
What followed next was a quick banter between Petr Yan and Aljamain Sterling. Petr Yan stated that UFC seem to have other plans as Aljamain's team is still in contract negotiations with the UFC. Although, UFC president Dana White confirmed that Sterling will be next in line for the title fight, the only problem lies in arriving at the date for the title bout.
"I think we're just figuring out contract negotiations," Sterling said speaking to MMA Junkie. "Your boy's gotta get paid. I gotta get paid. I put in a lot of work. It's the right fight to make, and I think the people want it. There's a lot of hype behind this one, and I can't wait to steal that thunder."