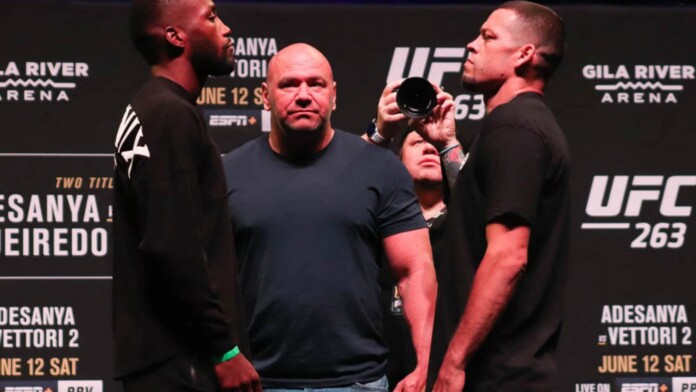 Anytime Nate Diaz fights is a title fight as far as the Stockton Slugger is concerned. He takes on Leon Edwards at the main card of UFC 263 this weekend held at Glendale, Arizona.
The fight between Nate Diaz vs Leon Edwards will be the first fight in UFC history that is five rounds without being a main or co-main event and not being a title bout. Despite all these criteria, Edwards and Diaz will fight the whole five rounds at UFC 263 Diaz is coming back to the octagon since his loss against Jorge Masvidal. Leon Edwards on the other hand has been on an eight-fight winning streak calling claims to the rightful fighter for the title shot.
Leon is looking to "smoke" Nate and fight Kamaru Usman who is being linked with Colby Covington for the next title defense. As far as Nate's concerned, any time he fights is a title fight. Nate Diaz spoke to the UFC about the fight he's preparing for. "He's quiet and not a person that a lot of people know," Diaz said to the UFC. "If I'm not gonna fight the biggest fight I could possibly find, I'm gonna fight the best fighter that I could possibly find. I'm out there to show people that I'm the best of the best and not just to fight on TV for fun."
Nate Diaz believes he is the biggest in the fight game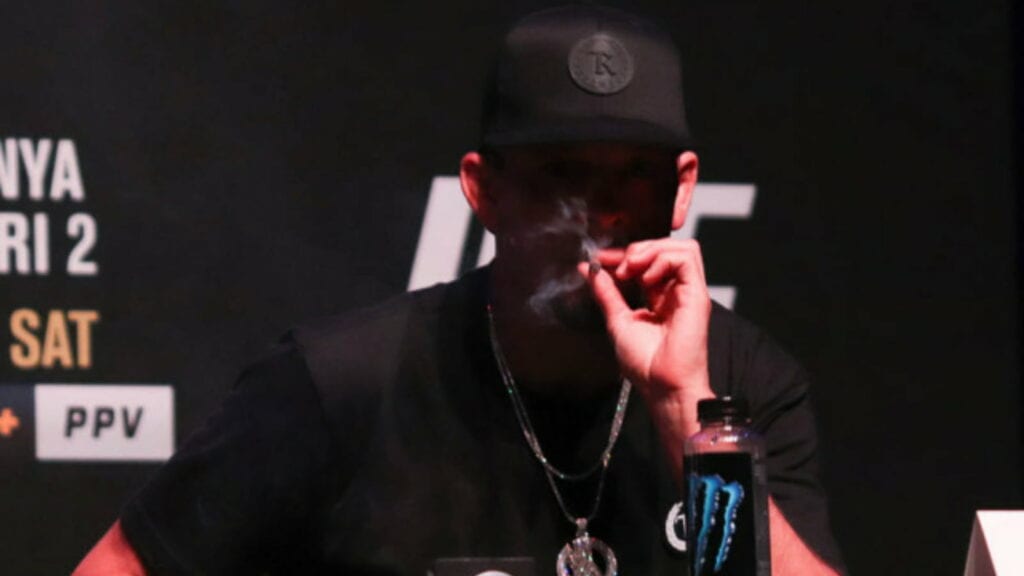 Nate regards Leon as a very tough opponent and even compared him to the likes of former champion Georges St Pierre. "I always want to compete like I always have, and I always want to stay busy, but it's hard for me to just fight with unnamed opponents and people who haven't done much yet," Diaz continued. "Not that they can't and won't, but they just haven't yet, and that's why I've been out. I like challenges and tough opponents and big stuff to happen."
"I feel like this is the title," Diaz said. "There's not much that you can do more in the game than fight me, as far as I'm concerned. I fought all these guys and done better and done more than everybody, so this is what you get when you get a title."
What do you think of Diaz and his comments ahead of UFC 263?
Also read: Nate Diaz steals the show as he smokes weed at UFC 263 pre-fight press conference