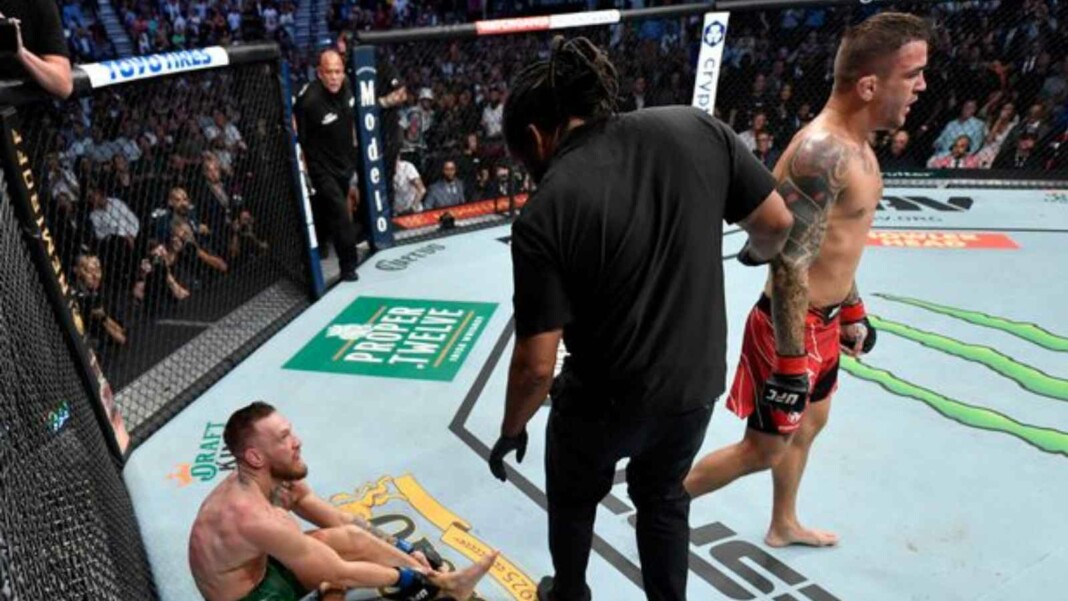 UFC 264 has finally come to an end. It may not be the end we might have wanted, but it sure did please many of Dustin Poirier's fans. Dustin Poirier and Conor McGregor fought in the main event in a trilogy fight to settle their dispute and The Diamond emerged victoriously.
Conor did not spare Dustin some respect as he came into this contest with disrespectful intent. The former interim lightweight champion won the fight via TKO due to injuries. As the first round of the main event was ending, The Notorious One ended up breaking his own ankle and leading to a stoppage. The Irishman could not fight anymore. Dustin believes this was what Conor deserved after all the disrespect leading up to the fight. UFC 264 took place at the T-Mobile Arena in Las Vegas, Nevada.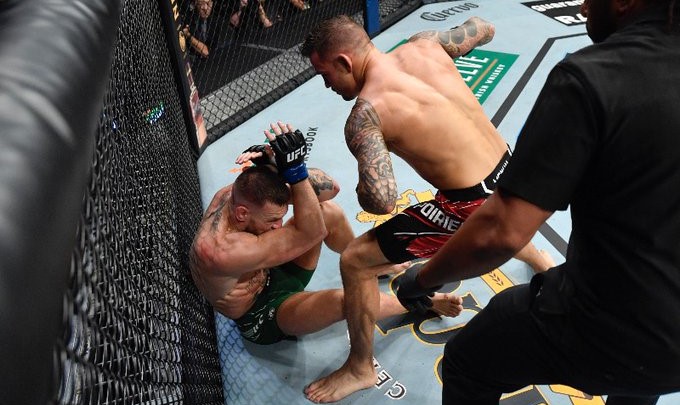 After the fight, UFC commentator Joe Rogan got the opportunity to interview both the fighters after the fight. Poirier was not exactly relieved that the fight came to end in this fashion but he was confident he would have ended the Irishman anyway. "He fractured it (ankle) in one of the checks at beginning of the fight then it broke on the punch for sure. I pointed at him at the beginning of the fight, that's when I checked the crack and that's when I felt something. I mean, he was kicking me hard you know," said Dustin on how Conor's ankle ended up being broken.
Dustin Poirier calls Conor a dirtbag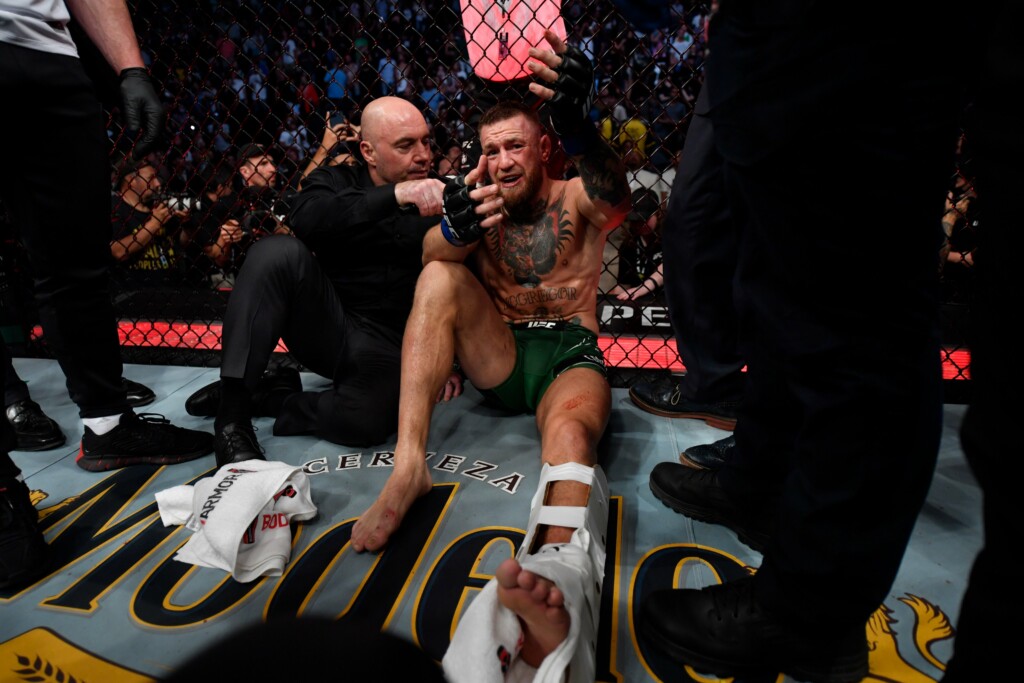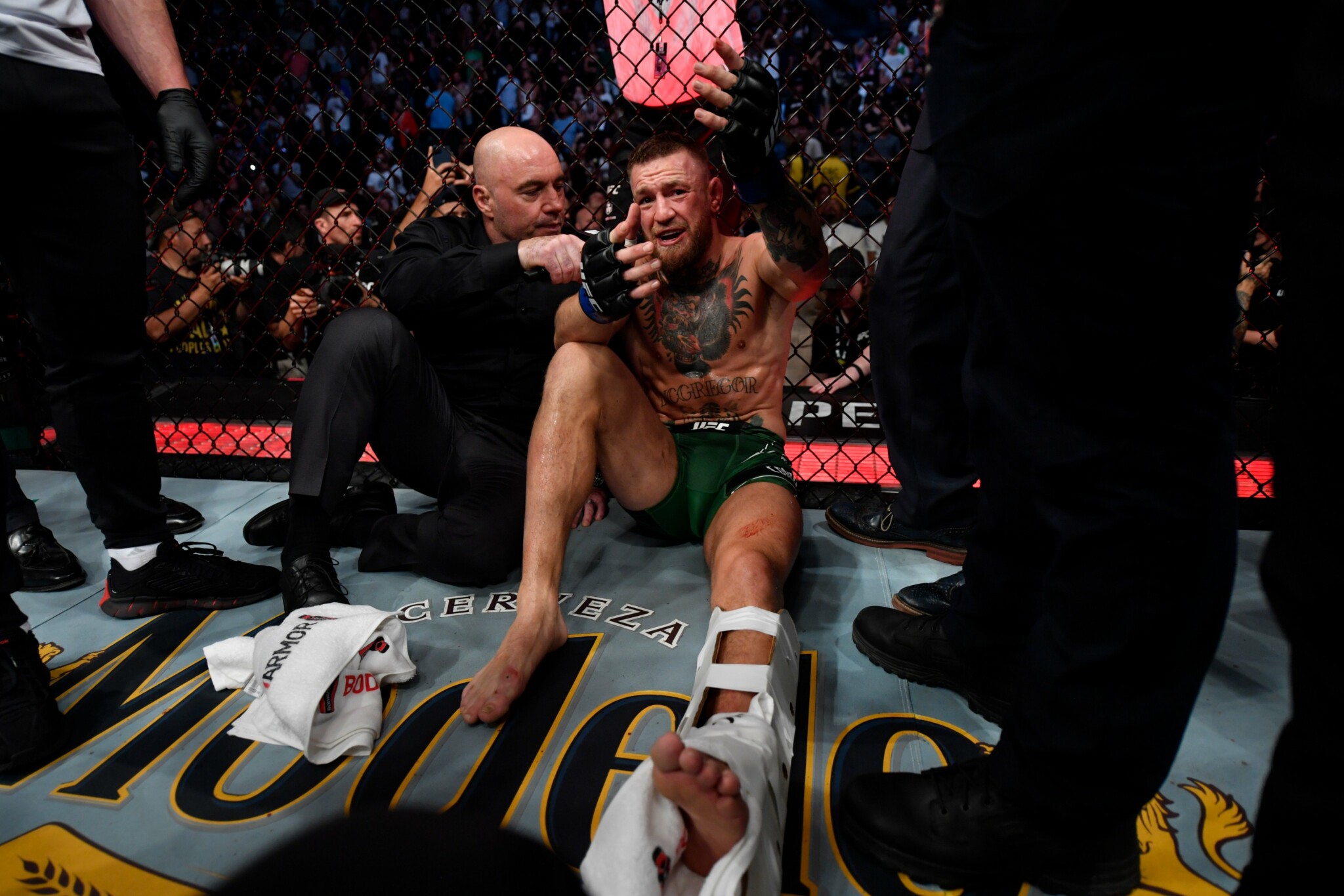 Joe Rogan asked Poirier about the lead-up to the fight as the relationship between the two fighters has been changing since the first time both of them met. "I can take trash talk right, but murder is something you don't clown around. And this guy was saying he was going to murder me and all kinds of stuff and he was saying I will leave in a coffin. I hope this guy gets home safe to his beautiful family, you know?"
Dustin believes he was anyway going to win the fight as he clearly dominated the first round with some takedown, some good strikes, and most importantly heavy ground-and-pounds. "Yeah oh yeah, he hit me with a good cross just like the last fight. I didn't see it coming but the takedowns were easy. He was pulling my gloves to throw the upkicks. He is a dirtbag man," ended Poirier. He ended the interview with a cold line saying, "Karma is not a b*tch, it is a mirror."
Also read: Disaster at UFC 264 – Conor McGregor vs Dustin Poirier 3: Khabib, Jon Jones, Jake Paul, Manny Pacquiao, and other UFC stars' Twitter reaction to Conor hurting his own ankle