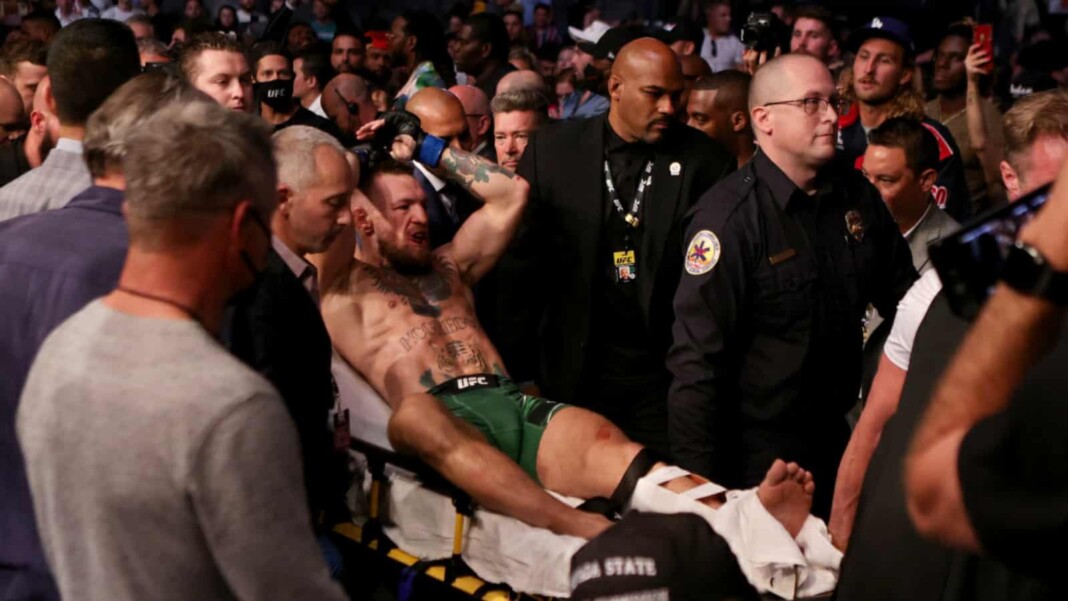 'The Notorious' Conor McGregor faced a devastating loss against 'The Diamond' Dustin Poirier at the main event of UFC 264. This trilogy fight ended in the most unfortunate way with McGregor facing an ankle injury towards the end of round one.
Conor McGregor came into this fight with obligations to murder and kill Dustin Poirier in this rubber match. But Poirier was unfazed by all the trash talk and he outlasted McGregor in every department at UFC 264.
Talking about this in the post-fight press conference, Poirier says, "Conor said some nasty stuff that didn't make it on Embedded, Maybe when the behind-the-scenes for this fight airs, you'll see him on the ground still saying some really bad stuff."
"But even that stuff being said, I don't wish serious harm like that on nobody. The guy's got kids. I want him to go home safe to his family. I pray before these fights. Every time before I walk through that octagon door, I'm praying not for me to win,"
Dustin Poirier added, "I'm praying that we both get out of there safe. I know what I'm going to try to do to him and I know what he's going to try to do with me."
Dustin Poirier vows to make Conor McGregor pay for the trash talk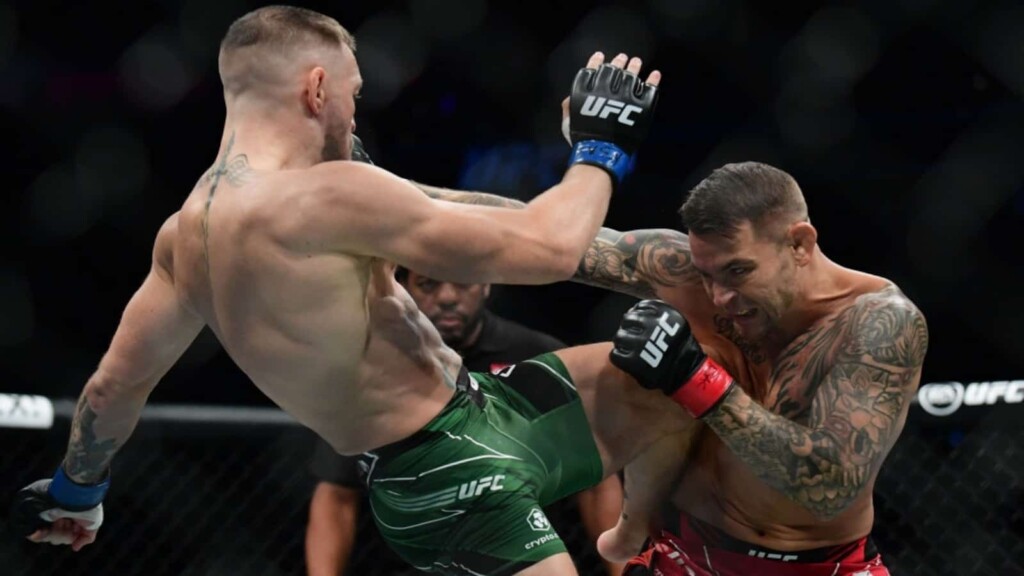 Even after losing the fight against Poirier and breaking his leg, Conor McGregor didn't stop his trash talk. He kept talking about Dustin Poirier's wife while being inside the Octagon and 'The Diamond' is aiming to make him pay for all this.
Due to all the trash talk and the way by which the fight ended, Poirier believes there is still unfinished business with McGregor. He added, "We are going to fight again whether it's in the octagon or on the sidewalk,"
" You don't say the stuff he said. … My wife is solid as a rock. I'm not worried about that. That's noise. He was saying he was going to kill me. You don't say stuff like that – that he was going to murder me. You don't say stuff like that."
Poirier continued, "You don't say stuff about people's wives either, but I know that that's zero-chance. There is a chance somebody could die. You don't say that. You don't wish that on anybody."
Also Read: Dustin Poirier's wife Jolie Poirier shows middle finger to Conor McGregor after UFC 264.