So far in Kamaru Usman's run as the reigning defending UFC Welterweight champion, Colby Covington is still to this day was his toughest matchup in the first fight. The two fought back in December of 2019 at UFC 245 where Usman finally knocked Convington down to follow with a flurry of punches in the fifth round. Regardless, Covington was widely regarded by many as the one to have had the majority of rounds before the fight was finished.
Now the two are running it back, in a rematch, at UFC 268 held on November 6, 2021, in Madison Square Garden, New York. The fight card includes another title fight in the co-main between Rose Namajunas and Weili Zhang at the strawweight division. Preceded by this is a fan-favorite lightweight clash happening between Michael Chandler and Justin Gaethje.
However, as per Covington, the main event involving him and Usman wasn't going to happen had UFC not threatened the champ of stripping his title.
Colby Covington details the negotiations that led to UFC making Kamaru Usman title fight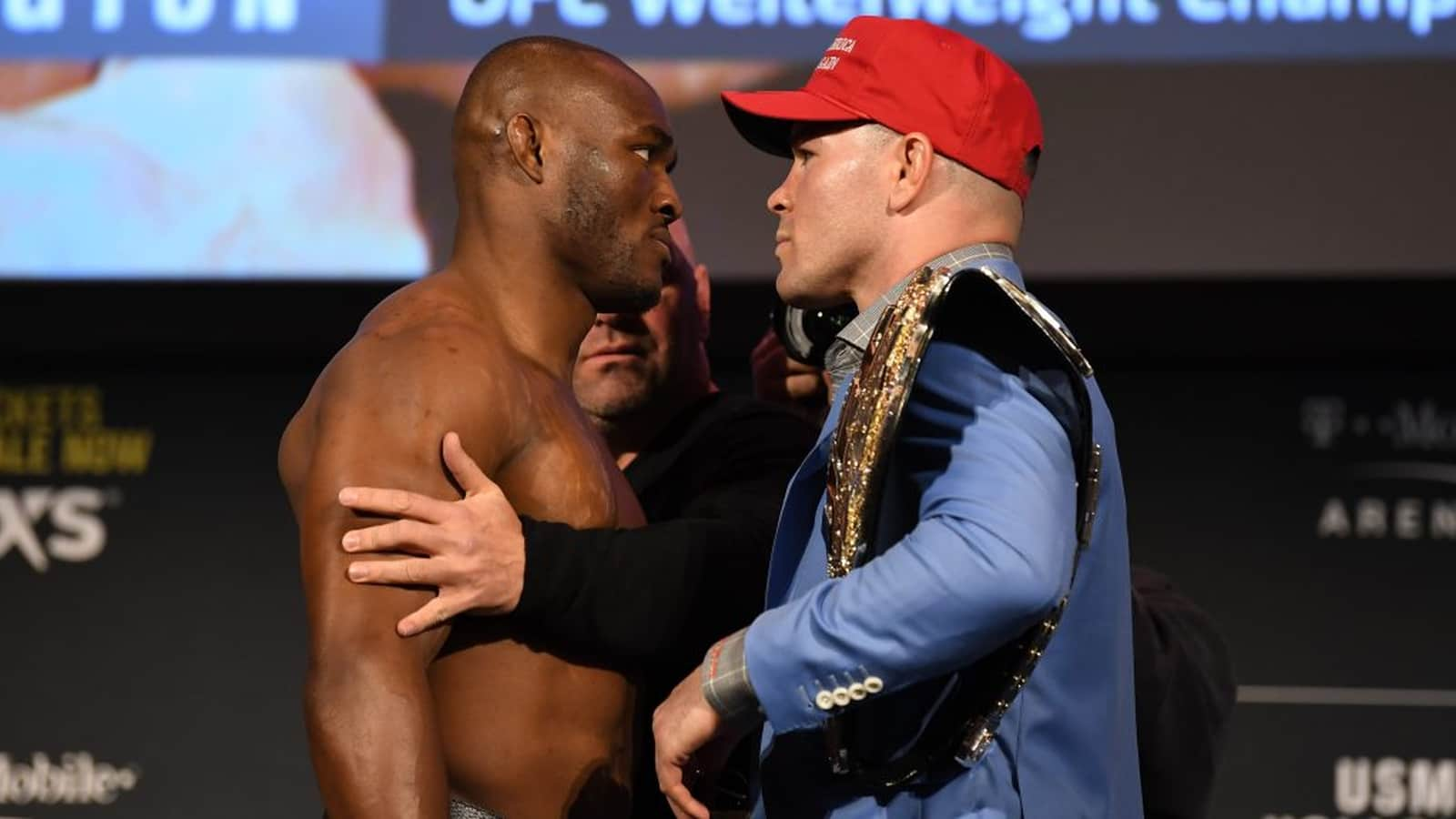 In an interview with ESPN MMA, Colby Covington details what exactly happened between the UFC and Kamaru Usman. He said, "It wasn't supposed to happen. They did not want it to happen. His manager, they were refusing, they were trying to find every way in the book out of fighting this rematch. They didn't want this fight man and the only reason they have to take it is that the UFC gave him no choice. They said 'Hey, you just fight this fighter or we strip you, it's one or the other!'"
Covington is still frustrated by how the fight ended to this day, he emphasizes that the fight should be known for the "ill-advised stoppages" and the general "controversy" surrounding it. He claims he would've never accepted winning the way Usman won at the night of UFC 245 and would've run it back if it was him as the winner. "Because I need to leave no doubts to my fans, to my coaches to everybody in the world that I'm the best," says Covington "And there was nothing that stopped the fight, that it wasn't a fair fight."
With that said, the chips are not only on Colby to finally get the belt but also on Usman to defend the belt against his toughest title defense he had so far, and minimise the controversy surrounding the first fight as per Covington. The first fight was a banger in all fairness to with both the welterweights going back and forth, making the fight a fight of the year candidate. Perhaps that's why UFC made this fight happen in all fairness to get another fight of the year out of this modern-day classic rivalry.
Also Read: "He gave a feeling to the crowd that got the crowd thinking he was in full control" – Marvin Vettori claims Israel Adesanya wasn't in control during their title fight