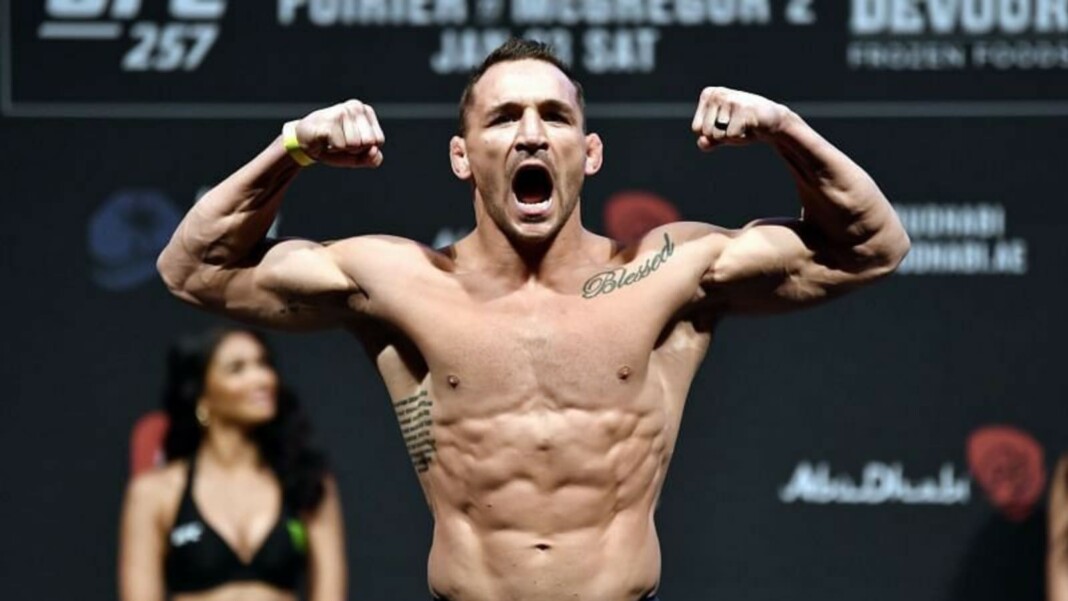 Michael Chandler is looking forward to the violence in the octagon with Justin Gaethje on November 6th.
One-time title contender Michael Chandler takes on Justin Gaethje at UFC 268 in a potential fight for the title contender. The two exploding lightweights will grace the octagon in the Madison Square Garden in New York on November 6th. Both the fighters have already begun the mind games ahead of their huge fight. Chandler recently spoke to MMA Junkie at the Triller Fight Club pay-per-view event.
Gaethje is not the fighter to back off from a blood bath inside the octagon. We have seen the fighter say numerous times that killing him is the only way he will give up. "I think we go out there, we find out who takes the first backwards step, we get into a brawl and we have a blast," Chandler said talking about the Gaethje fight.
"I'm ready for violence," says Michael Chandler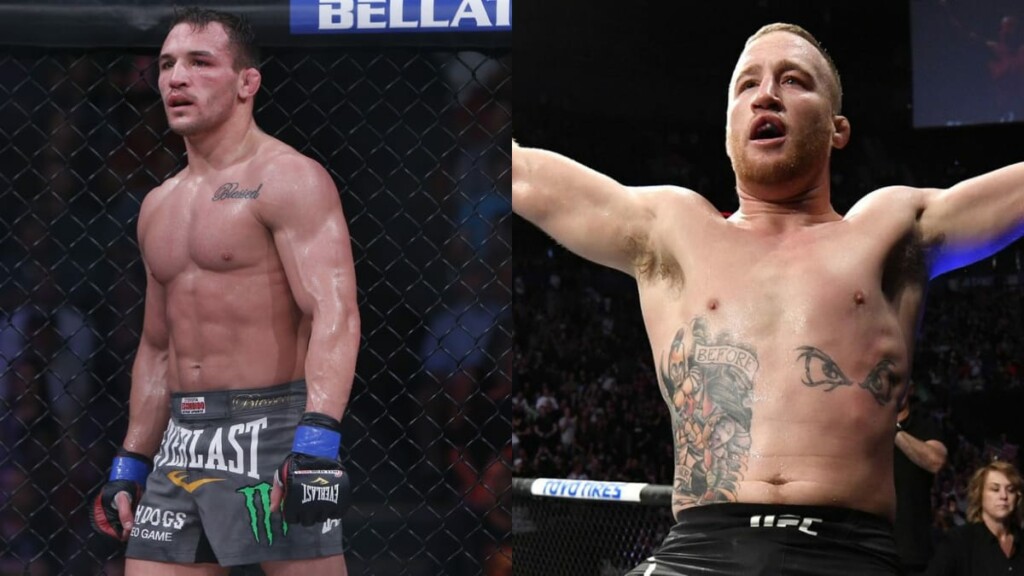 Chandler is coming off a loss against Charles Oliveira at UFC 262 where he fought for the vacant lightweight title. Meanwhile, Justin also has not fought since his title bout against Khabib Nurmagomedov at UFC 254. "Iron Mike" is not looking to shy away from any kind of violence.
"I'm going to come forward, I'm going to get in face, I'm going to take the center of the octagon. I'm ready for violence, I'm ready for bloodshed and I'm ready for action to give the fans at home a phenomenal show. So pack a lunch, show up, eat heartily – because we've got some work to do," said Chandler.
"All I've been trying to do for 13 years is give the fans, fireworks. I haven't had a better opponent for that since Eddie Alvarez, and that was years ago at this point. I'm excited about it. I think Justin Gaethje is a consummate professional and an exciting fighter."
Also read: "I would love to tee off on Jake Paul," Michael Bisping wants to an end to the bad reputation of MMA fighters in