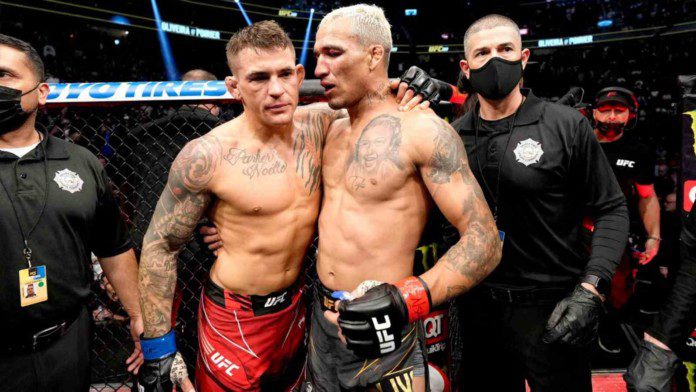 UFC 269 had many miscellaneous yet special moments that might stay intact with some fans forever, one such moment was Dustin Poirier offering to donate $20,000 to any of his opponent Charles Oliveira's choice of foundation that works towards the favelas of Brazil, all that in grace despite losing to the latter. Poirier lost his second title shot as well at UFC 269 when he was submitted by the reigning and now defending Lightweight Champion Oliveira in the third round via submission, the same way he lost his first title fight to Khabib Nurmagomedov in 2019.
Since then, Poirier has been pondering to question of whether he should stay at 155-lbs of the lightweight division or move up to 170-lbs to compete at welterweight. He can have plenty of fights there as well, with a bad-blood history with Colby Covington due to Covington's termination from American Top Team due to beef with Poirier himself and UFC megastar Jorge Masvidal, who still train in the American Top Team.
Dustin Poirier updates about the $20k donation promised to Charles Oliveira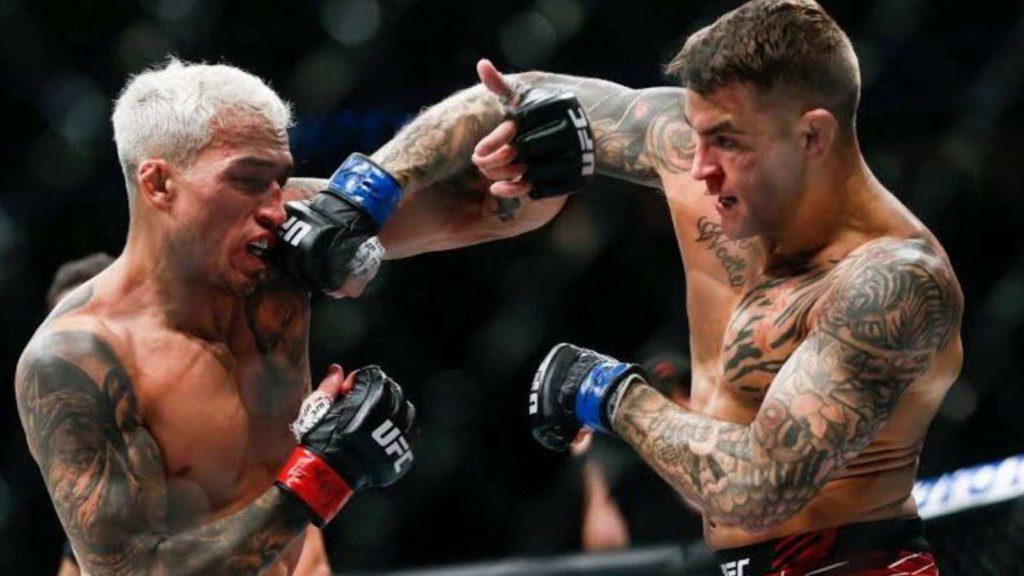 Recently, it was brought to notice by Oliveira in his interview with Sherdog that Poirier has not subscribed to the promise of the donation yet and the work is on presenting the transparency to Poirier about any local project that Oliveira is still thinking about choosing in Brazil.
However, Poirier wanted to let it be known to the fans around the world about the progress of the fulfilment of the promise and therefore let the fans know via Twitter, "For anyone asking about the $20k donation I promised, of course, I'm going to honour it! We have been in contact with Charles and his team. We are waiting for them to figure out what project they want it donated to."
It's interesting to see Poirier in this situation as he was experiencing Oliveira's point of view not long ago when Poirier was waiting for donations from his UFC 257 and UFC 264 opponent Conor McGregor which Poirier openly talked about not receiving days after their rematch at UFC 257. This public declaration of not being sent the donation made McGregor feel like he was wronged, and therefore, their friendly competition turned into a heated rivalry for UFC 264 trilogy.
What do you think about this currently unclear scuffle between Oliveira and Poirier? Do you think Poirier should've handed over the money anyway or do you think he should let it go directly to the charity of Oliveira's choice? Hope these donations things don't ruin the beautiful moment that was caught in the post-fight confrontation.
Also Read: Jamahal Hill, Johnny Walker, light-heavyweights booked to fight Feb. 19 at UFC Fight Night