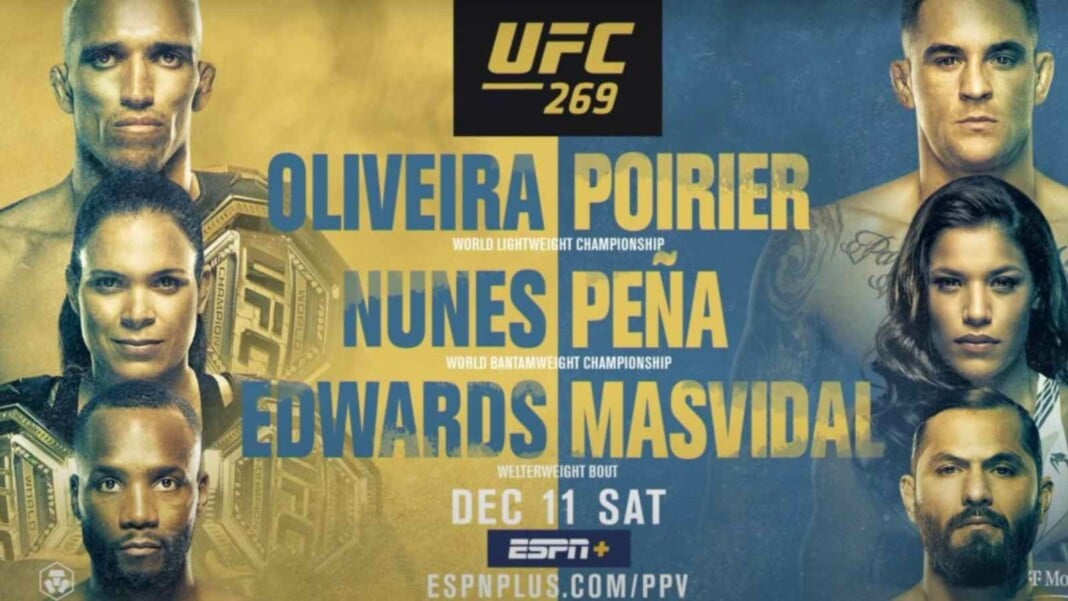 The UFC has released the official promo for UFC 269 and the fights so far look absolutely exciting and anticipate violence ahead. The event takes off on December 11, 2021, at T-Mobile Arena in Las Vegas, Nevada, USA. This will be the final numbered pay-per-view of this year for the UFC. The next UFC will then take off in January of next year for the beginning.
Take a look at the promo cut by the UFC for UFC 269 as it briefly takes you down to the history of how the main card fights were built.
More about UFC 269 starring Dustin Poirier, Jorge Masvidal and more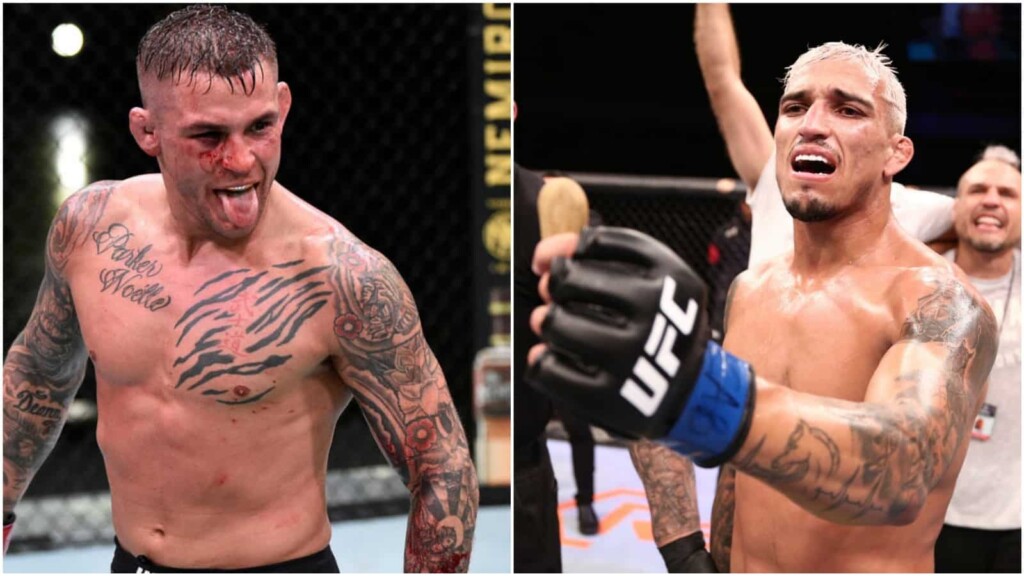 UFC 269 includes the elite talent of fighters coming out of the American Top Team (ATT), the training home for more than 30 UFC fighters. This includes their main event representative Dustin Poirier getting his second chance to grab the UFC Lightweight title from the reigning champion in Charles Oliveira. The co-main event includes ATT's women fighter and the greatest women mixed martial artist Amanda Nunes defending one of her two UFC titles against Juliana Pena in a bantamweight title bout.
Finally, we have a storyline of bad blood that led up to the fight between ATT's another talented fighter, Jorge Masvidal going to seek revenge from the Brit and fellow welterweight Leon Edwards who is fighting for the same. This goes back to 2019 at UFC London when Masvidal and Edwards went on a fist-fight altercation backstage after winning their respective fights. But regardless, the fighters and the fans also believe that the winner will be next in line for the welterweight title match.
Also Read: "Fight your African brother" former UFC double champ Henry Cejudo calls for champions' super-fight following UFC 268 main event