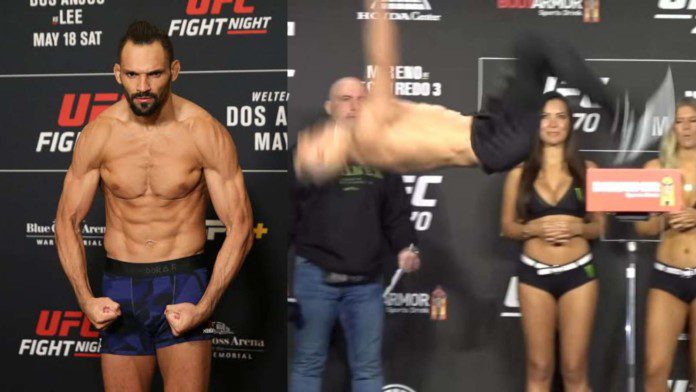 Michel Pereira is all set to fight against newcomer Andre Fialho at UFC 270 inside the Honda Center in Anaheim, California. Pereira was initially scheduled to fight Muslim Salikhov at UFC Vegas 46 but due to some reason, he had to pull his name from the fight. His new challenge Fialho is a fighter from Portugal and will be making his debut for UFC. But the fighter has a lot of experience and has fought in high-level MMA promotions like PFL and Bellator. 
Pereira (26-11) is on an impressive winning streak and has remained undefeated since 2020. The Brazilian has defeated good fighters like Zelim Imadaev, Khaos Williams, etc in his past bouts and will be looking forward to continuing his dominating streak. Pereira is a fighter who likes to take risks while fighting. He is a wild fighter with extreme guts. Pereira's acrobatic skills and unconventional fighting techniques make him a hard opponent to deal with. 
On the other hand, Fialho is a power puncher and dominates his fights by dealing with volume. Overall it would be an interesting fight to see for the fans. 
Watch Michel Pereira backflipping from the weighing Scale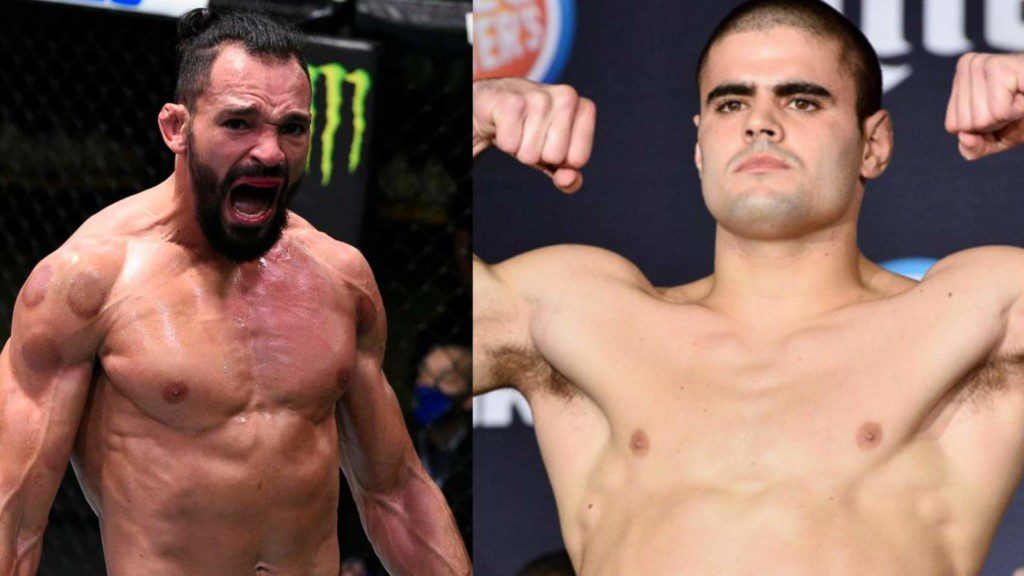 The final weigh-ins for the UFC 270 PPV event took place recently and all the fighters went face to face with their opponents for the last time before facing them inside the octagon this Saturday. Michel Pereira and André Fialho also did their face-off and showed true respect before their fight. 
During the weigh-ins, Michel Pereira came up to the stage carrying a combined flag of America and Brazil showing his respect to both the nations. After UFC commentator Joe Rogan announced his weight the fighter decided to take this opportunity to entertain the fans. The 'Demolidor' showed off his acrobatic skills by doing a backflip off the scale.
The Brazilian has a reputation for pulling these bizarre yet awesome athletic tricks out of his pocket. The fighter does that very often during weigh-ins and even fights. Pereira even attracted some controversy in his last fight against Niko Price at UFC 264. Pereira performed a full mount after performing a backflip which was impressive to watch. 
Also Read: Michel Pereira Net Worth, Fighting Career, and Personal Life