A year of Ultimate Fighting just doesn't feel complete without a recap of the best UFC knockouts. 2022 sure is a tough year to choose from given how many bone-chilling, jaw-dropping performances the mixed martial artists produced.
Weirdly, fight fans are almost numb to watching two fighters inflict damage and sometimes go overboard and knock the other person out. But even the most experienced fans had to pick their jaws off the floor after watching some of the knockouts in 2022. The UFC octagon has produced some brutal moments in its history but it is safe to say, this year, fight fans witnessed knockouts that could very well hold their own on an all-time list.
Fortunately, with the world opening up slowly after the pandemic, many fans were fortunate enough to watch some of the best knockouts in UFC 2022 live from the stands. The atmosphere during a brutal knockout in a packed arena full of fight fans is unparalleled! Check out some of the best UFC knockouts of the calendar year 2022 that feature the likes of Chito Vera, Alex Pereira, Leon Edwards, Jamahal Hill, and Michael Chandler.
Read more: Top 5 Best Rounds in the UFC in 2022
#5 Jamahal Hill vs Johnny Walker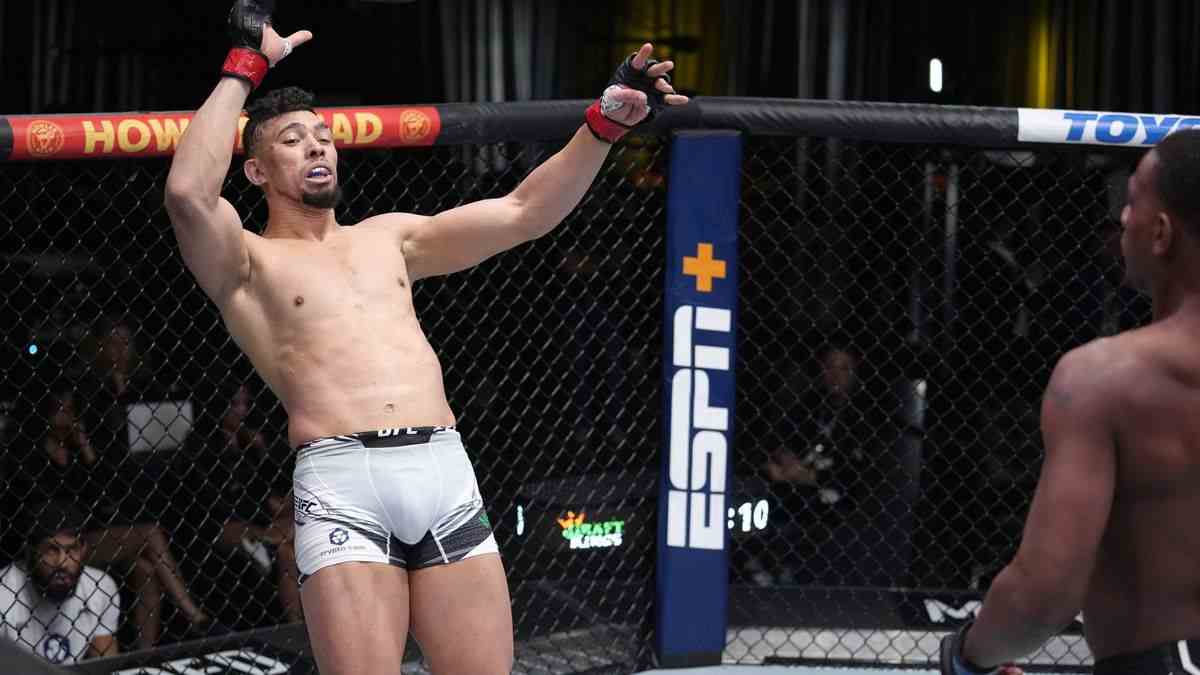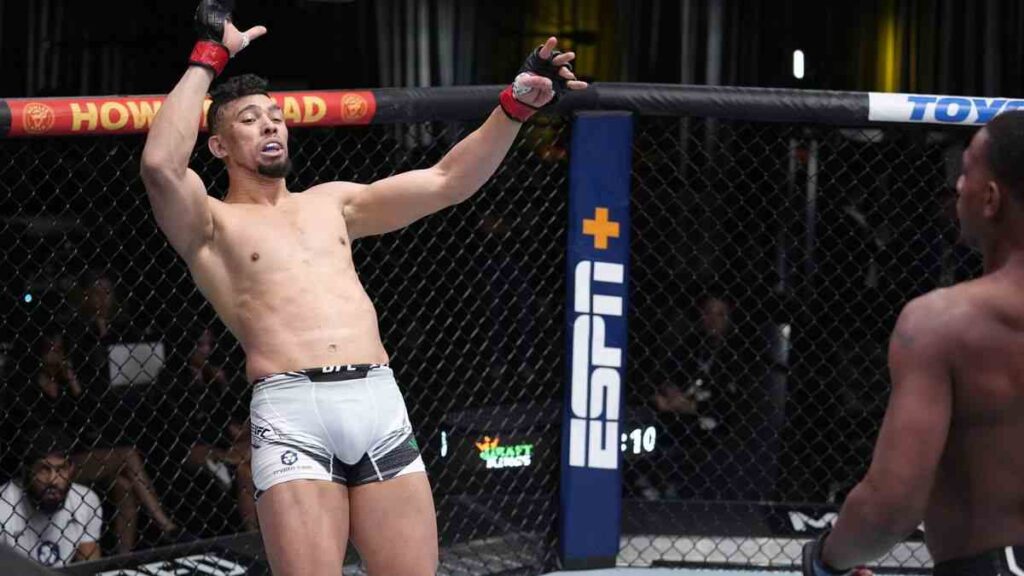 This knockout was undoubtedly one of the scariest sights to see in 2022. Jamahal Hill and Johnny Walker, who are both known for their knockout power faced each other at the UFC Apex. This knockout from the current light heavyweight title contender put the entire division on notice.
Jamahal Hill's counter right hand that landed on Walker's dome made the Brazilian fall to the ground like a tower that was crashing. Not often do we get to see a fighter fall to the floor as Walker did when he got struck with Hill's right hand.
#4 Marlon Vera vs Dominick Cruz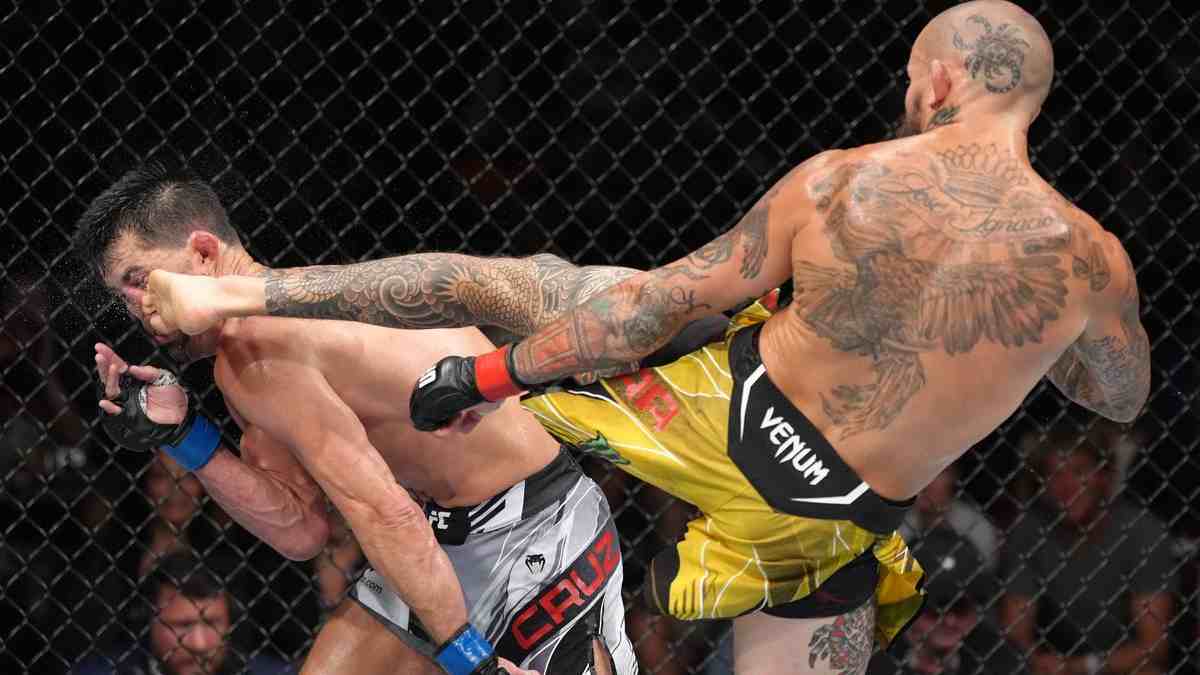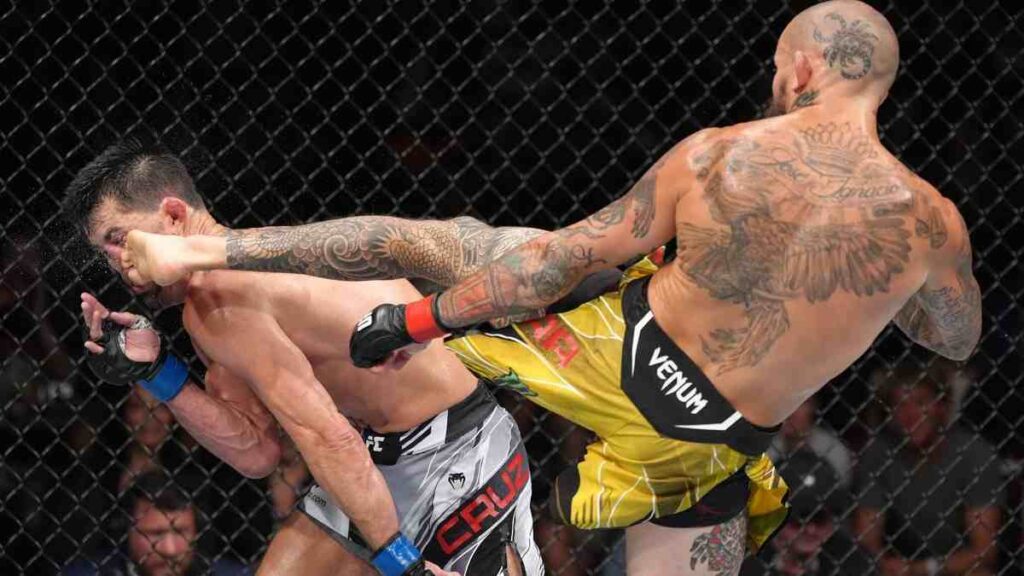 This knockout from Chito Vera against Dominick Cruz will go down as one of the most devastating ones in the history of the promotion. The rising bantamweight contender went up against arguably the greatest bantamweight of all time. If Cruz is known for anything, it is for his unorthodox style of striking that makes opponents struggle to land punches on him.
Marlon Vera faced the same problems in his fight against Cruz. Dominick's slipping and sliding surely made it very difficult for Marlon Vera to land the knockout blow. However, after carefully studying Cruz's head movement, Vera landed a devastating left kick to the face. The setup for this KO makes it one of the most perfectly timed KOs of this year.
#3 Sean Strickland vs Alex Pereira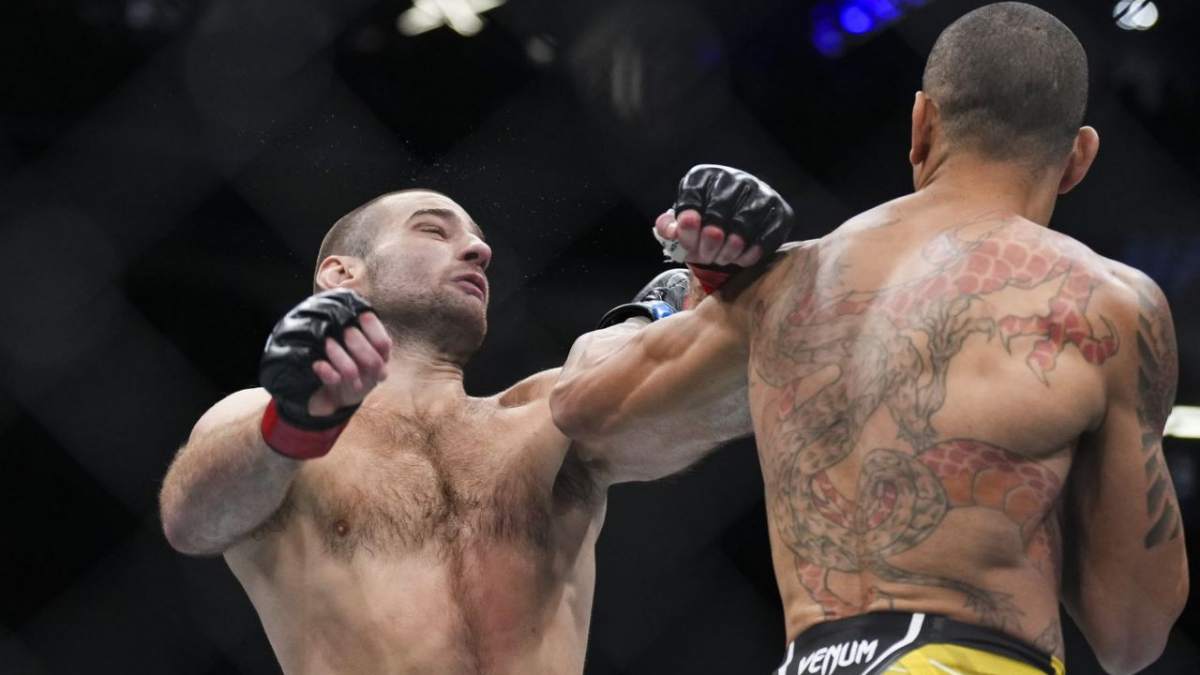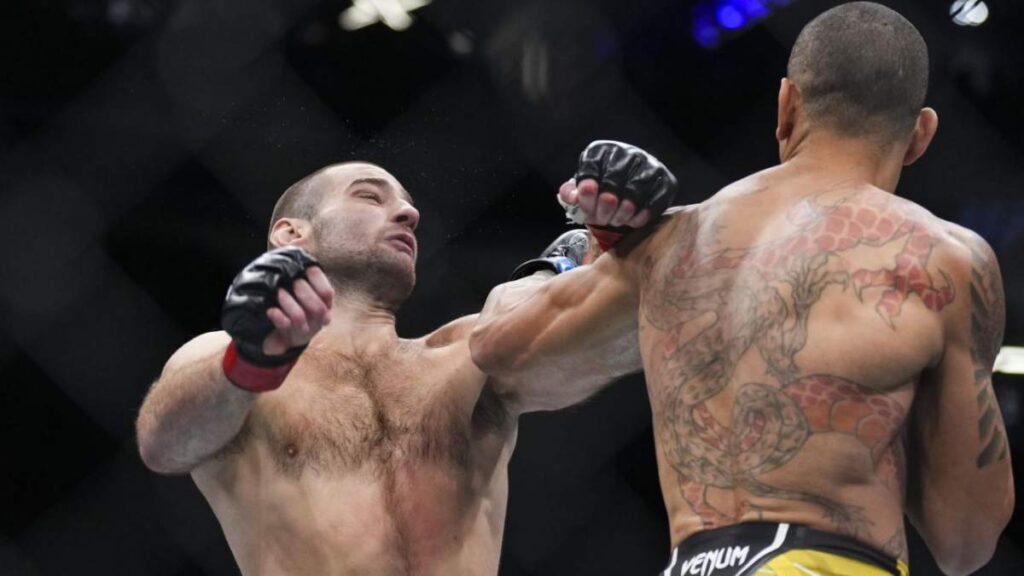 Safe to say this knockout of Alex Pereira will go down as one of the most memorable knockouts of all time. The Brazilian middleweight is famously known for his "death of touch" left hook. This fight was a title elimination bout, with the winner getting a shot at the title. Strickland decided to be brave and go toe-to-toe with one of the deadliest strikers on planet earth.
Pereira was yet to put his left hook on display for the UFC fans. The timing of his signature knockout could not have been better. This knockout of Pereira earned him a title shot against his nemesis, Israel Adesanya. Given what was at stake for "Poatan", this surely is one of the best UFC knockouts in 2022.
#2 Michael Chandler vs Tony Ferguson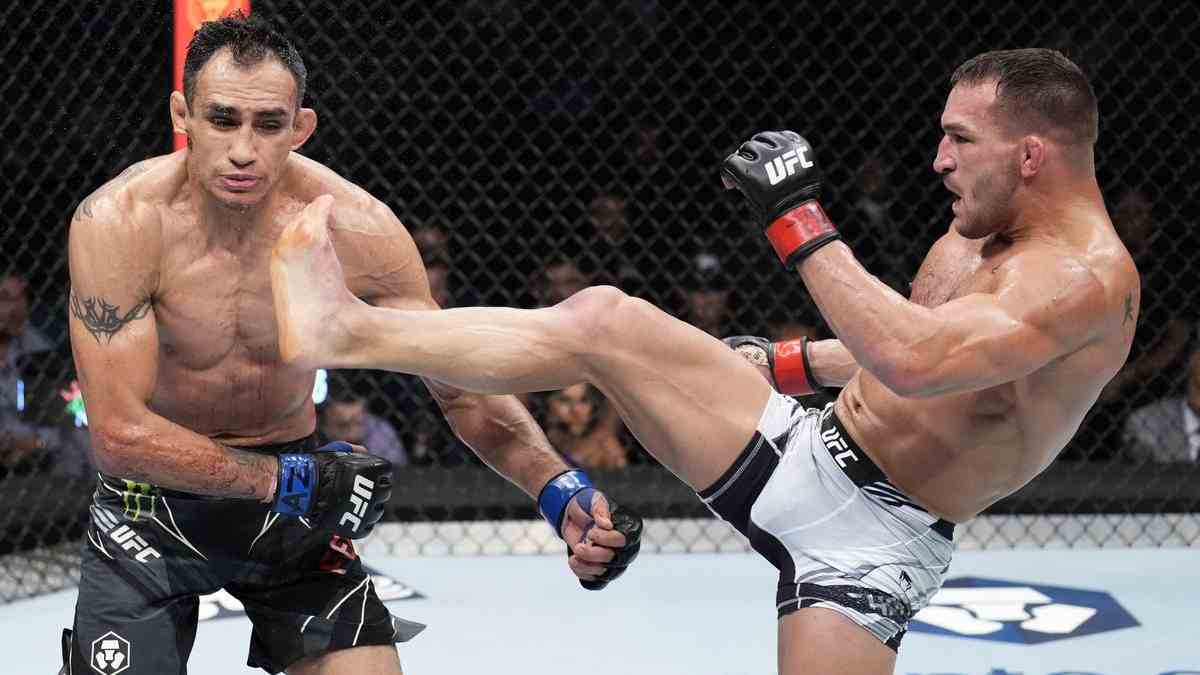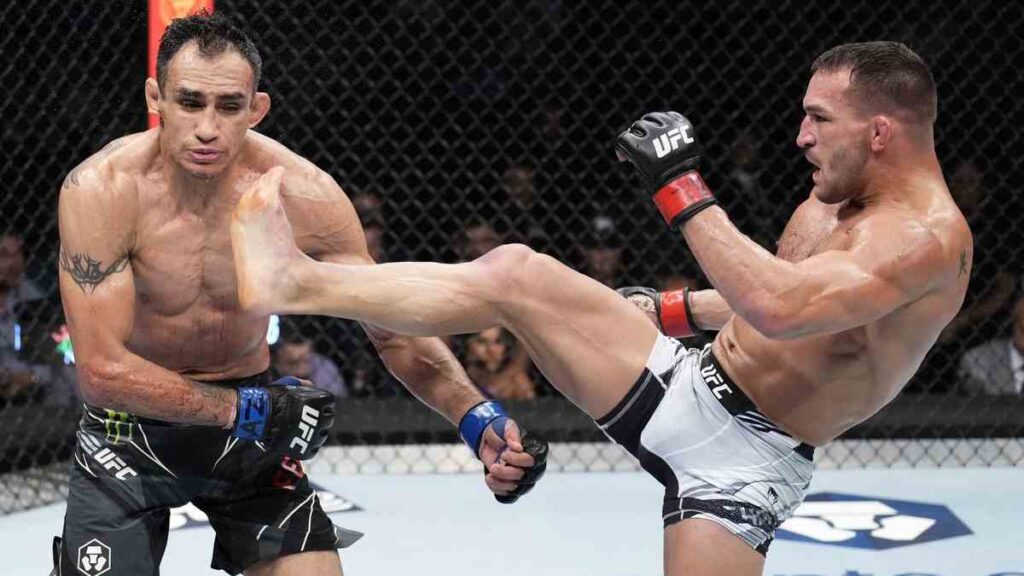 It would be a crime to not include this knockout in the Top 5 list of Best UFC knockouts in 2022. When Michael Chandler fights in the octagon, it is almost guaranteed box office. This fight against Tony Ferguson sure did live up to its hype. Chandler, after having a tough first round against the former lightweight interim champ, turned the tables with a single kick.
This front-kick knockout from Chandler could very well be the greatest frontkick KO of all time. It was devastating to see a legend like "El Cucuy" get flatlined in such a devastating fashion. UFC 274 was the first time Tony Ferguson was knocked out in his career. Michael 'Iron' Chandler pulled this frontkick out of nowhere.
Also read: Top 5 UFC comebacks of 2022
#1 Leon Edwards vs Kamaru Usman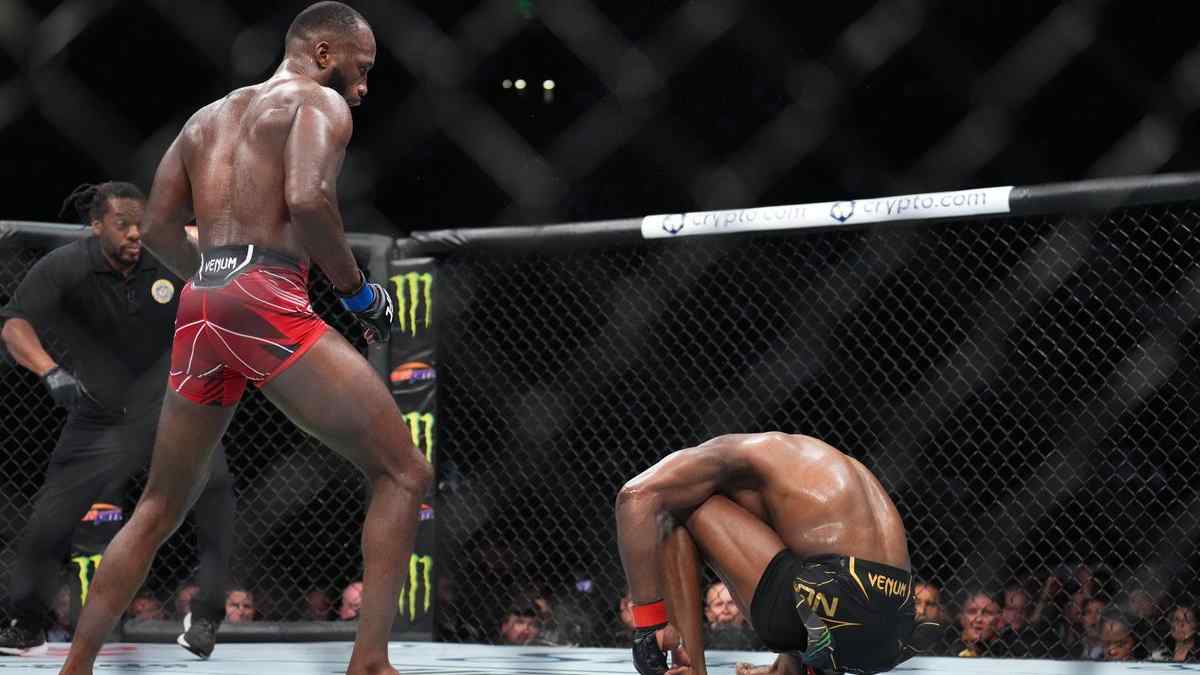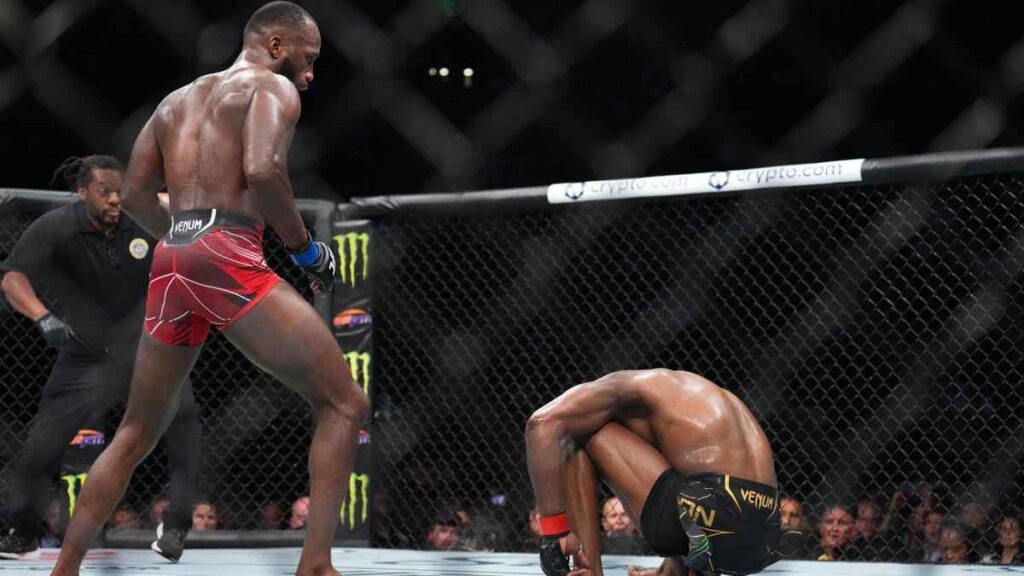 Were there any doubts about this one? If there's one moment to choose from the entire UFC 2022 year, Leon Edwards' knockout of Kamaru Usman surely will rank the highest among fans. This KO from Edwards was like something out of a movie. The world stopped when Rocky's left foot landed on the P4P best in the dying seconds of the fight.
Losing on the scorecards, Edwards had only one way to become the welterweight champion. Just when the world was getting ready to witness another title defense from the dominant Usman, Leon Edwards shocked everyone with his left-kick KO. This could very well go down as the greatest ending to a title fight.
Also read: Which fighter holds the throne for most knockouts in UFC history?