| | |
| --- | --- |
| Name | Alexander Volkanovski |
| Age | 32 |
| Occupation | MMA Fighter |
| Other sources of wealth | Advertisements |
| Net Worth | $2 million |
| Salary | $390,000 (against Max Holloway at UFC 251) |
| Residence | Shellharbour City Council, Australia |
| Sponsors | CMBT, CBD UK, Sports Bet, Athletikan |
| MMA Record | 22-1 |
| Marital Status | Married to Emma |
| Last Updated | June, 2021 |
Alexander Volkanovski began training Greco-Roman wrestling at the age of 12. But then slowly shifted his attention towards rugby. He became a semi-professional rugby player, and it was only at the age of 22 that 'The Great' began training in mixed martial arts.
Volkanovski is the current featherweight champion in the UFC. The Australian has made a massive impact in the promotion in just 5 years, and is already the number 3 ranked pound-for-pound fighter; impressive given that he is a featherweight.
'The Great' is yet to lose a single fight in his UFC career, and holds two victories over the indomitable Max Holloway, which speaks volumes about his excellent fight resume. And given his champion status, there is no doubt about his net worth being high. Here is everything you need to know about Alexander Volkanovski.
Alexander Volkanovski Career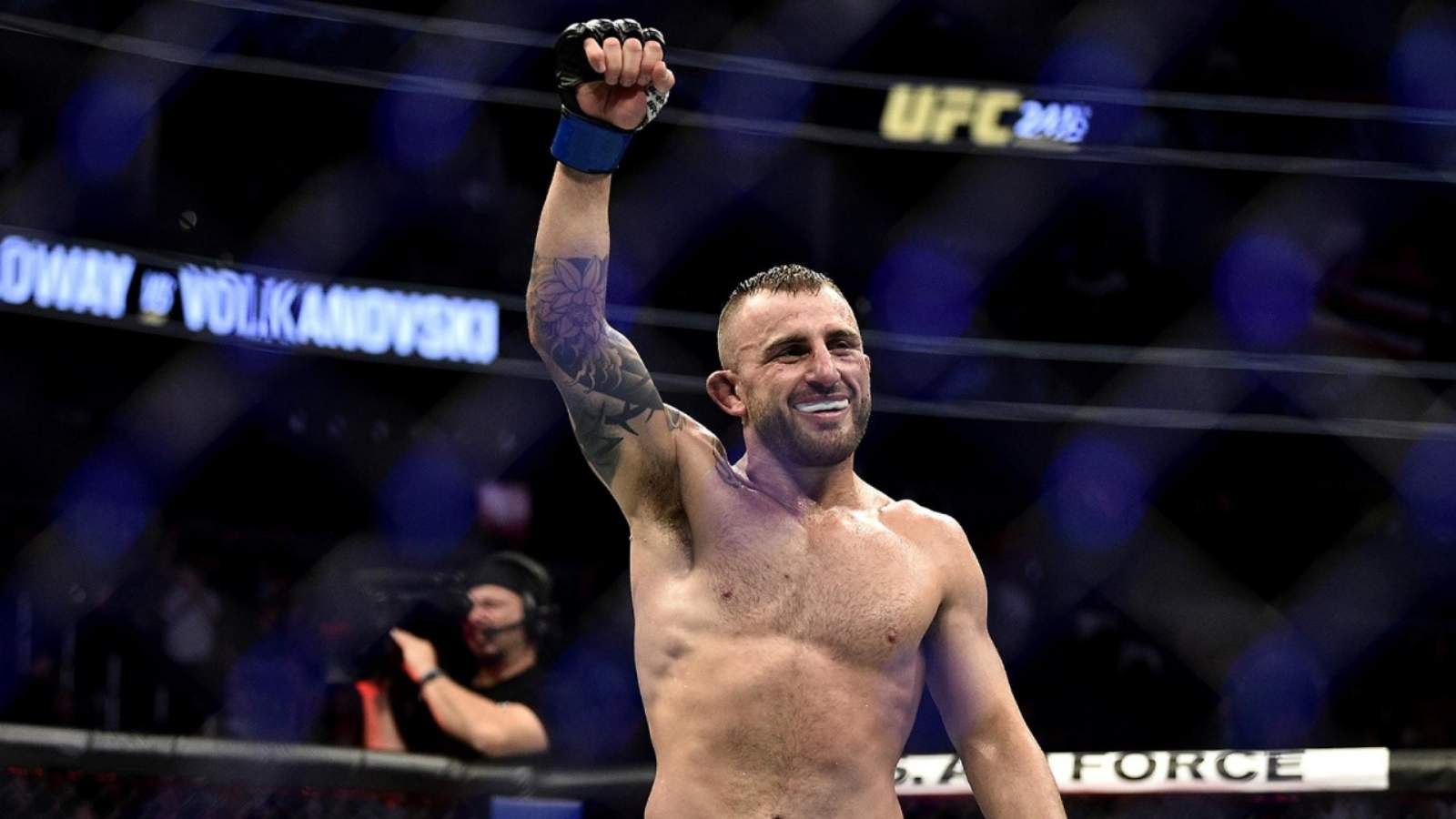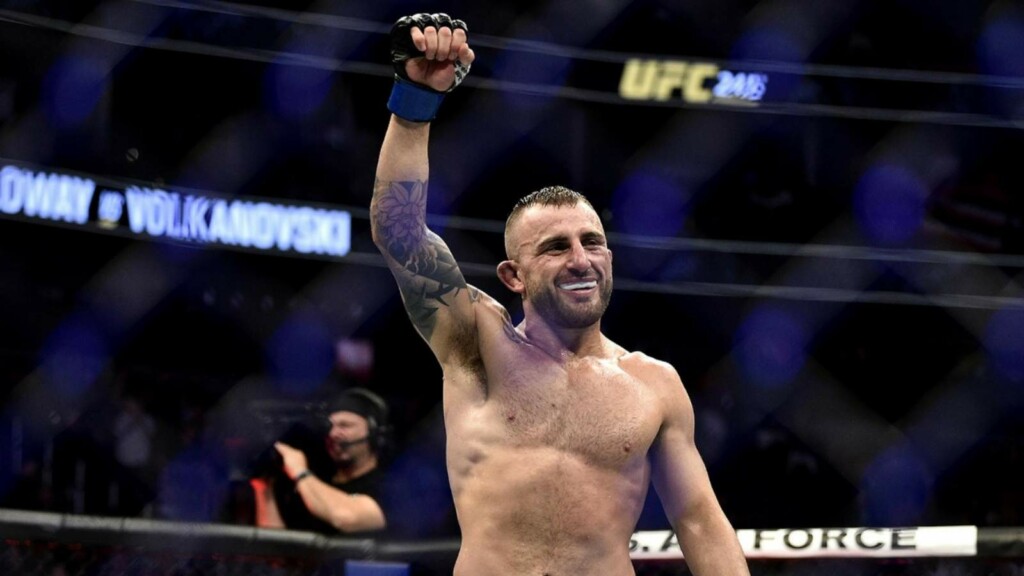 Volkanovski began training MMA at the age of 22. But he grasped the sport pretty quickly given his wrestling training in childhood. But the man was a staggering 97 kg when he began training. Imagine a 5ft 6 guy weighing 97kg and still looking jacked.
Volkanovski made his MMA debut when he was 23 against Gerhard Voigt at Revolution Promotions. He then went 3-0 up soon, and took a step up – he moved to the Australian Fighting Championships. That was when he faced his first and only loss in his MMA career. He was knocked out on debut against Corey Nelson, albeit at Welterweight.
There was no looking back after that for 'The Great'. He slowly began coming down weight classes and became a featherweight. After massive success at the Australian Fighting Championship, he moved to the UFC in 2016. He faced Yusuke Kasuya on debut and won via. knockout. Volkanovski quickly rose through the ranks, earning victories over veterans Chad Mendes and Jose Aldo.
He soon found himself fighting for the title against the dangerous Max Holloway. He used the opportunity to perfection winning via. unanimous decision. He then defended his title once against Holloway in a rematch at UFC 251.
Alexander Volkanovski Net Worth 2021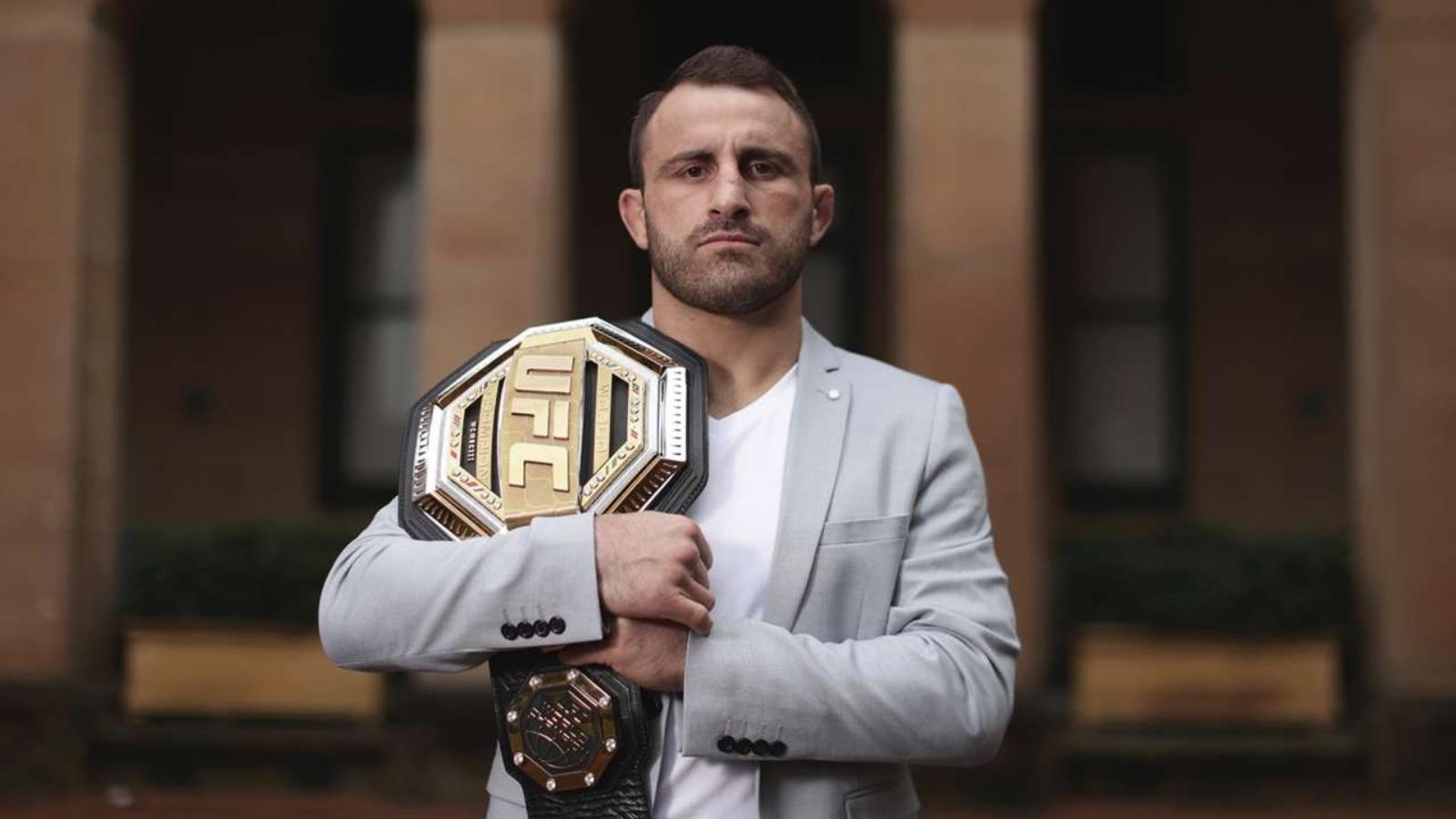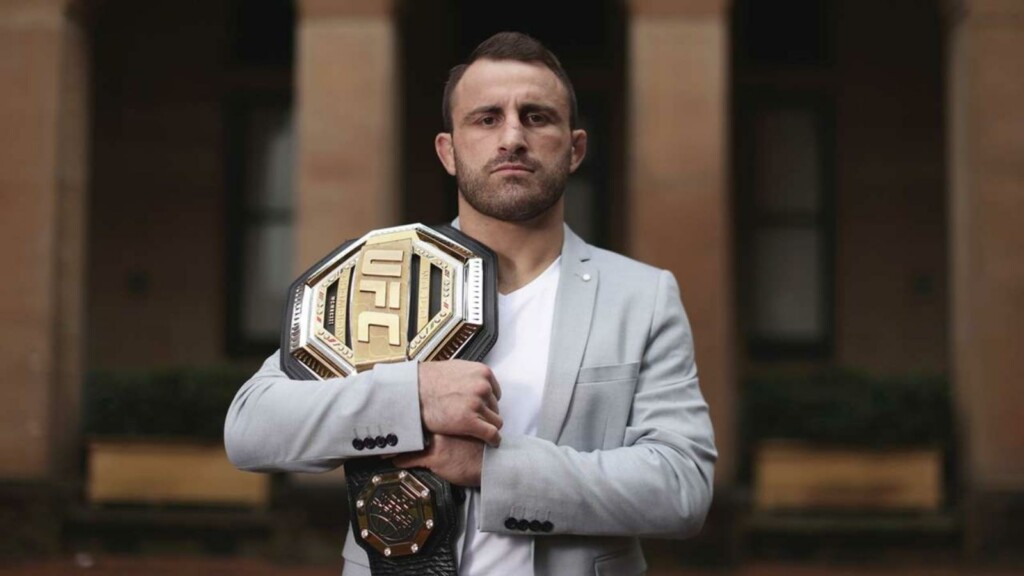 Volkanovski has an impressive net worth of $2 million, thanks to his championship status and 5 year long UFC career. UFC 251 PPV was his highest pay day, it was a rematch against Max Holloway. Volkanovski took home a whopping $390,000 for his split decision win over 'Blessed'.
He also made almost $300,000 million for his first fight against Max Holloway at UFC 245. Volkanovski made a mere $22500 dollars in his first ever UFC fight, and it is safe to say that 'The Great' has come a long way since that.
Alexander Volkanovski brand deals, endorsements and charities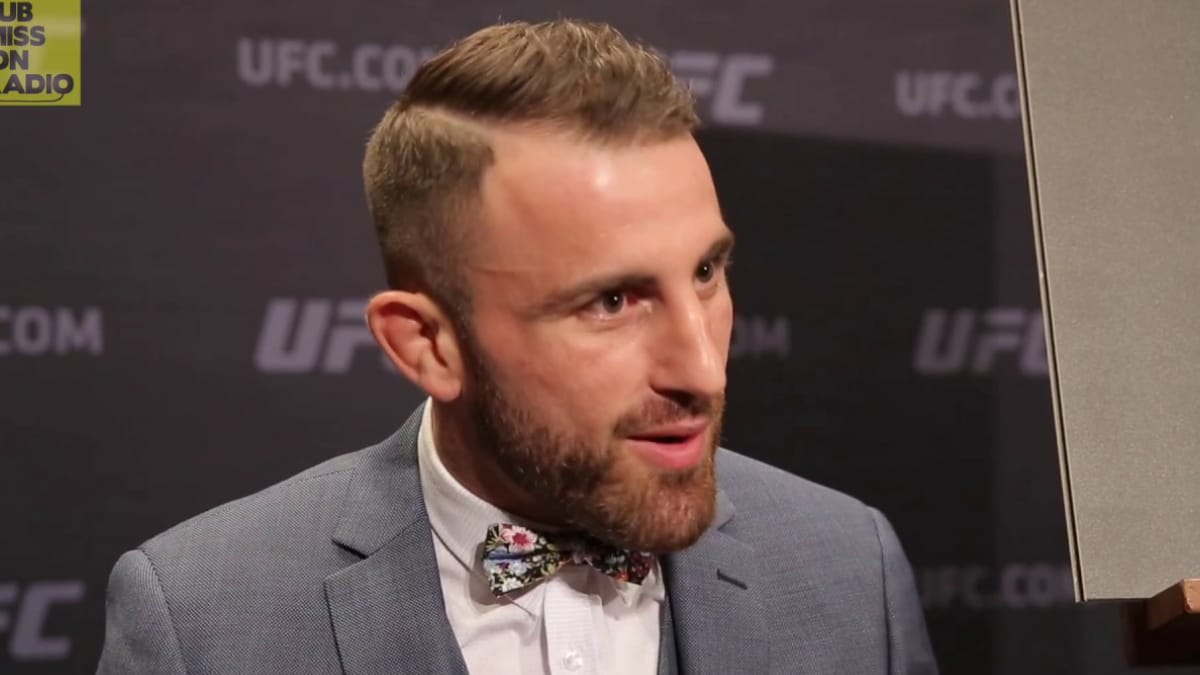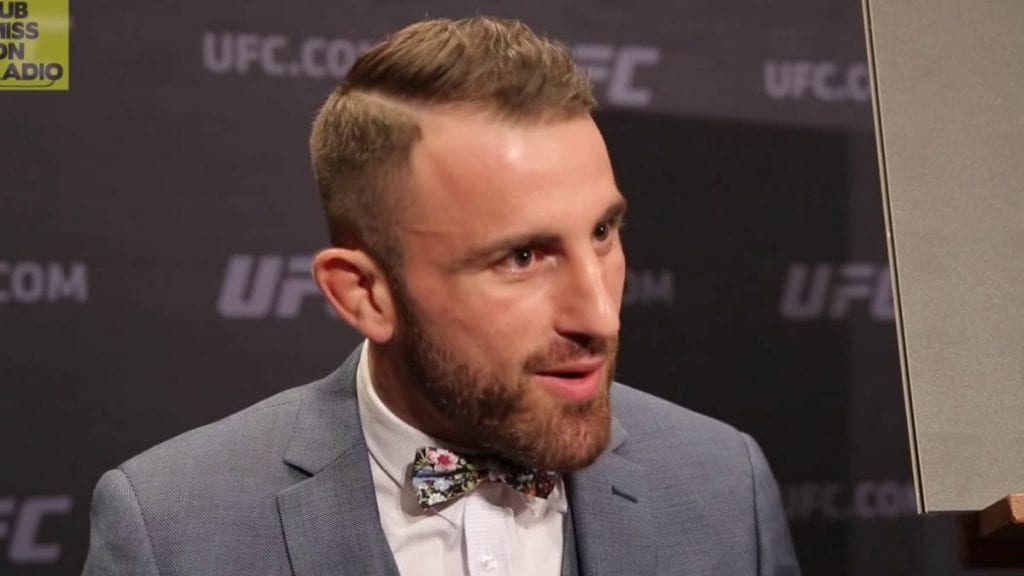 Volkanovski endorses a surging CBD (Cannabidiol) brand called CBD UK. He also has a deal with supplement company CMBT, which provides various gym apparels, supplements, and a special Volkanovski range of products like customized shakers, t-shirts.
He also endorses the sports betting brand Sports Bet. Athletikan – Australia's first sneaker label, is also endorsed by Alexander Volkanovski.
Alexander Volkanovski Personal Life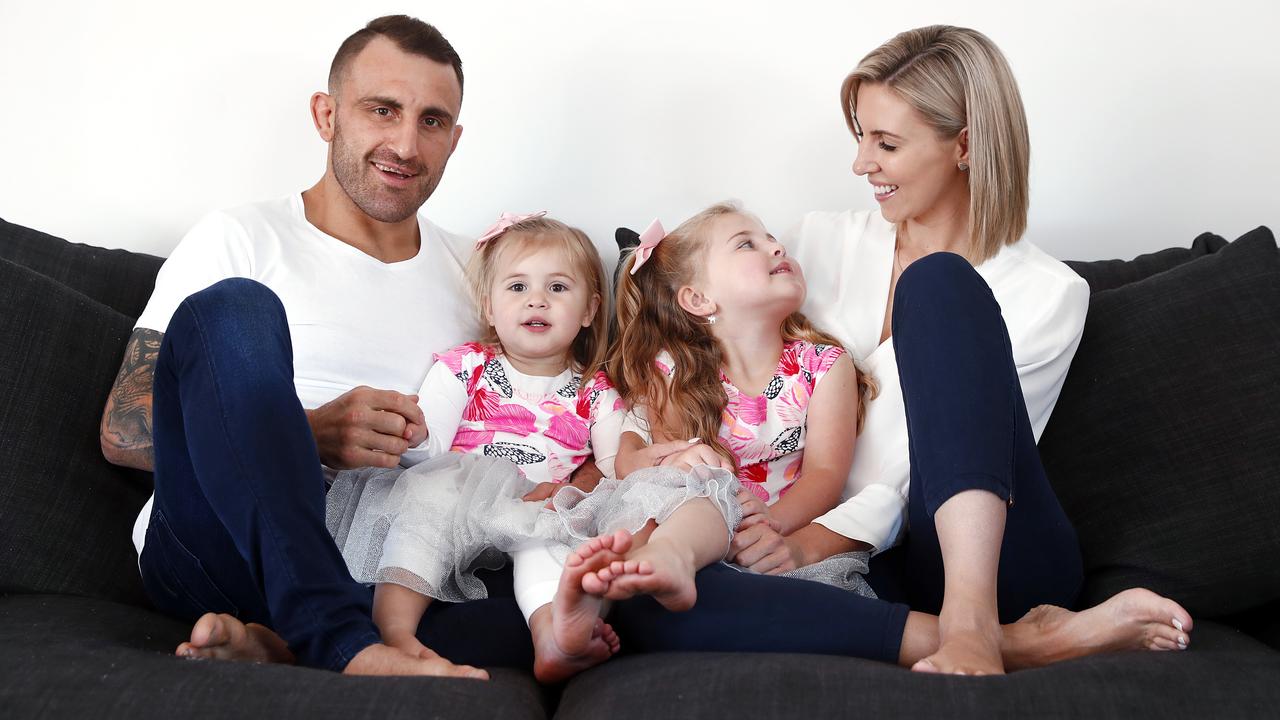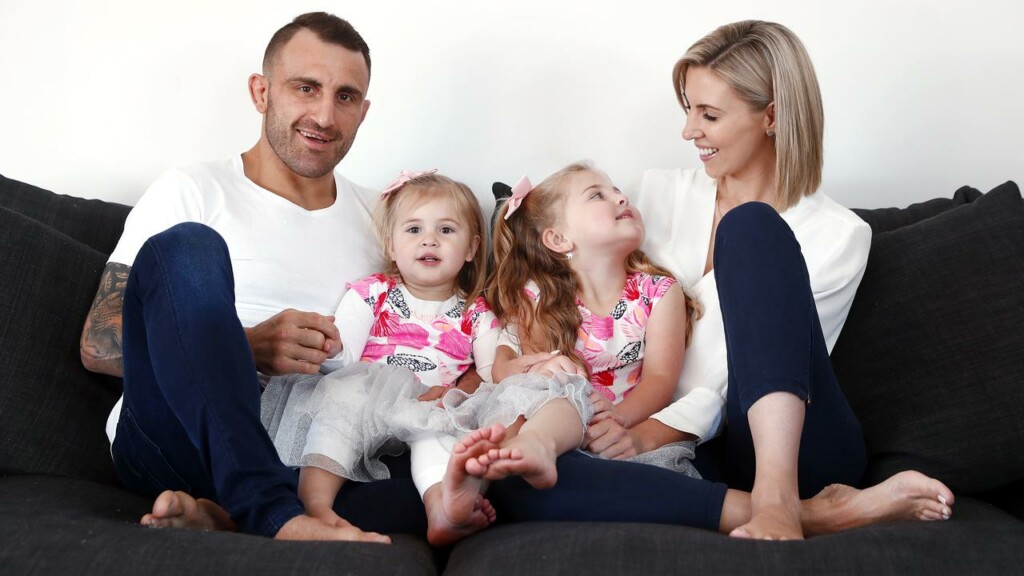 Volkanovski was born on September 29, 1988. His father is of Macedonian descent and his mother Greek. Having watched UFC from a very young age, Volkanovski decided to quit his semi-professional rugby career and make a switch to MMA. That is when he began training for the sport at 22.
Volkanovski is married to Emma. The pair have been together since October 2012, and have two daughters, named Ariana and Airlie.
Q. What is Alexander Volkanovski net worth?
Alexander Volkanovski has a net worth of $2 million.
Q. What nationality is Volkanovski?
Volkanovski is an Australian.
Q. How tall is Volkanovski?
Volkanovski is 168 cm tall.
Q. Who did Alex Volkanovski lose to?
Volkanovski's only loss is against Corey Nelson, way back in May 2013 when he was at the Australian Fighting Championship.
Q. How old is Alex Volkanovski?
Alex Volkanovski was born on September 29, 1988 and is 32 years old.
Q. How did Volkanovski lose weight?
Proper diet and cardio for an extended period of time enabled Volkanovski to lose weight.
Q. Why is Volkanovski nicknamed 'The Great'?
It is due to his Macedonian and Greek roots, which allude to the great king – Alexander 'The Great', who is a Macedonian, as well.