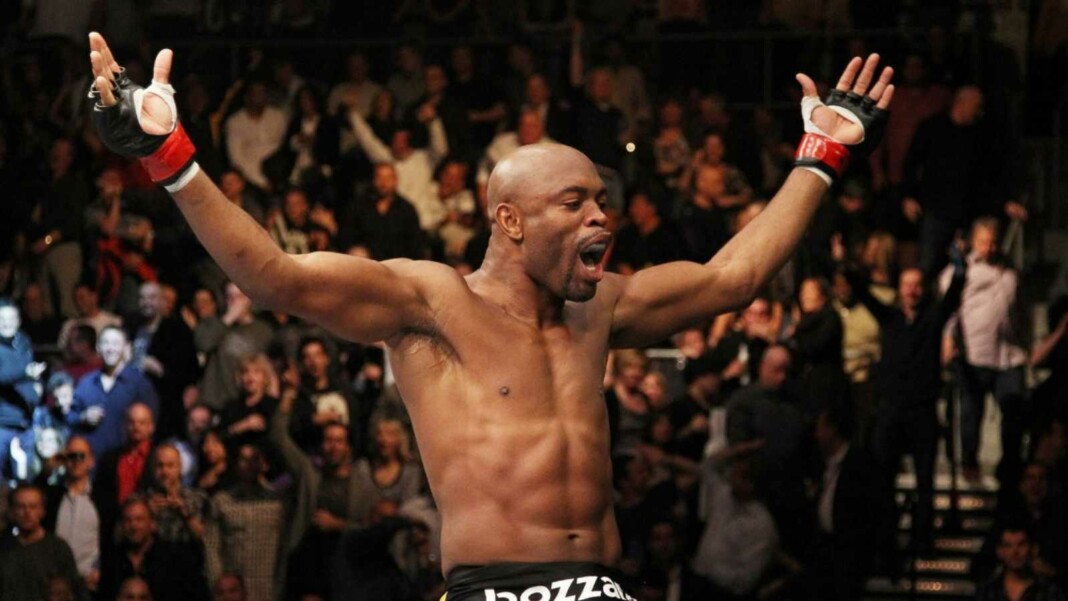 Anderson Silva may be one of the greatest mixed martial artists of all time, but it looks like the Spider's time is up now. The 46-year old last featured in the UFC, last year against Uriah Hall in October. Silva was defeated via. knockout. The UFC then released the Spider, but he was still open to signing for other promotions.
However, Silva is yet to sign for another promotion, and he recently opened up in an interview with Ariel Helwani that, he was done with MMA, and was struggling to even train. He even revealed that he is getting hurt a lot nowadays.
'Now, I just try to enjoy' – Anderson Silva
Anderson Silva was quoted as saying, "I think MMA for me is done. It's hard to train MMA. It's hard to stay training at a good level because you hurt yourself a lot. Now, I just try to enjoy. I don't need to prove nothing for anybody. I just try to enjoy every single moment."
Well, Silva, dominated even the mid-2010s, when he was way past 35. His incredibly long win streak of 17 came to an end at the hands of Chris Weidman in 2013 July, at UFC 162, when he decided to showboat unnecessarily. In the rematch, he once again suffered a defeat, with a nasty leg injury that saw him sidelined for a year.
And since then, he has just one win – against Derek Brunson at UFC 208 in February 2017. He is 46 now, and it looks surely like it is curtains.
Anderson Silva is busy with boxing right now!
Silva has another fight coming up in a different sport. He is scheduled to take on Julio Cesar Chavez Jr. in a 10 round pro-boxing match. The match will take place on the 10th of June, this year, at the Estadio Jalisco in Mexico.
This will not be Silva's first boxing match, as he already fought twice. He made his boxing debut, way back in 1998, and lost due to a first-round corner retirement. He then fought 7 years later against Julio Cesar de Jesus, winning via KO in the second round.
Also Read : Dana White teases a fight between Jon Jones and Stipe Miocic
Also Read : Dana White on his recent meeting with Nick Diaz
Also Read : Anthony Joshua vs Tyson Fury set for August 7th or 14th in Saudi Arabia!