UFC fighter Beneil Dariush is considered to be a rising star in the sport. The fighter competing in the lightweight division had shown promising skills that has landed him a good spot in a particular weight class. The Persian fighter has amassed a record of 22 wins and four losses in his professional career. Beating fighters like Tony Ferguson and Jim Miller has been a career highlight for 'Benny.'
Another important aspect of Beneil Dariush's career is his faith in Jesus Christ. The fighter is a devout Christian who followed the name of Christ throughout his life. Born in Iran, 'Benny' often takes his time to bring up his religious affirmations to the fans. The American fighter also devotes a portion of his post-fight speeches to his Christian affirmations.
Let's delve into the reason Beneil Dariush mentions Jesus Christ in post-fight speech.
Also Read: Why is Khamzat Chimaev known as the 'evil' Khabib Nurmagomedov?
Beneil Dariush's faith in Christianity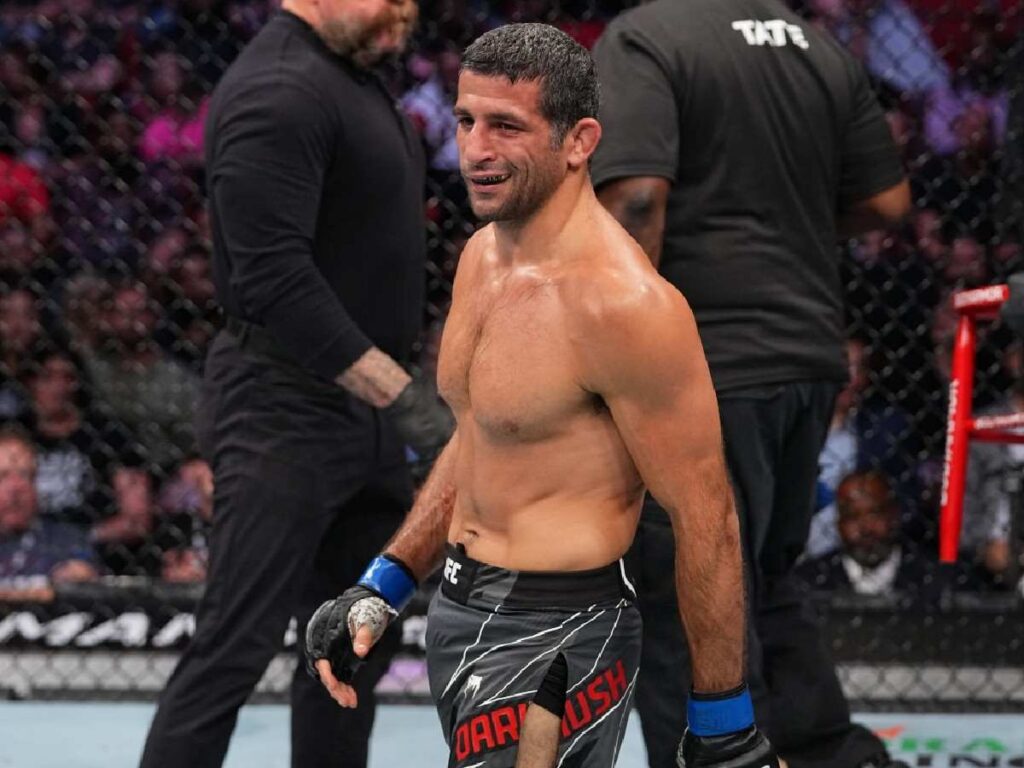 Disregarding his fighting career, Beneil Dariush is known to be a devout Christian. Growing up in Iran, the Syrian fighter was predominantly Christian. Although he was born into an Orthodox Christian household, a young Beniel did not follow the practices until he came to America. In his early 20s, the fighter claims to have come across a religious experience that converted him into a full-fledged religious follower of Jesus Christ.
Having been in a tough financial spot, Dariush's back was against the wall. However, his mention of faith in Christ helped him overcome the tough times. Upon reaching a rough end, the Syrian fighter claims his positivity toward God had pushed him to maneuver through all the troubles. Currently, 'Benny' is a devout Christian who has reached a thriving spot in the UFC through Christianity and religion.
Beneil Dariush's mention of Jesus Christ in his post-fight speech at UFC 280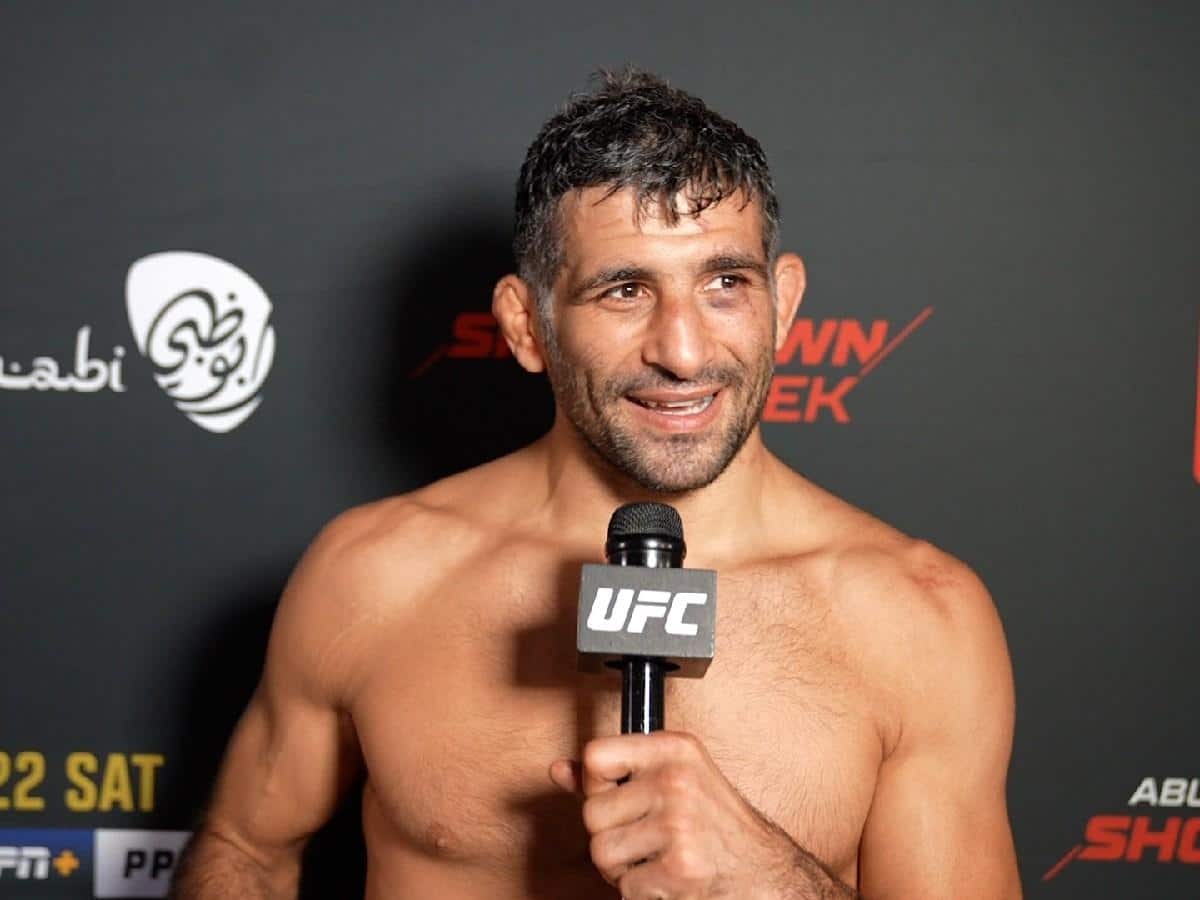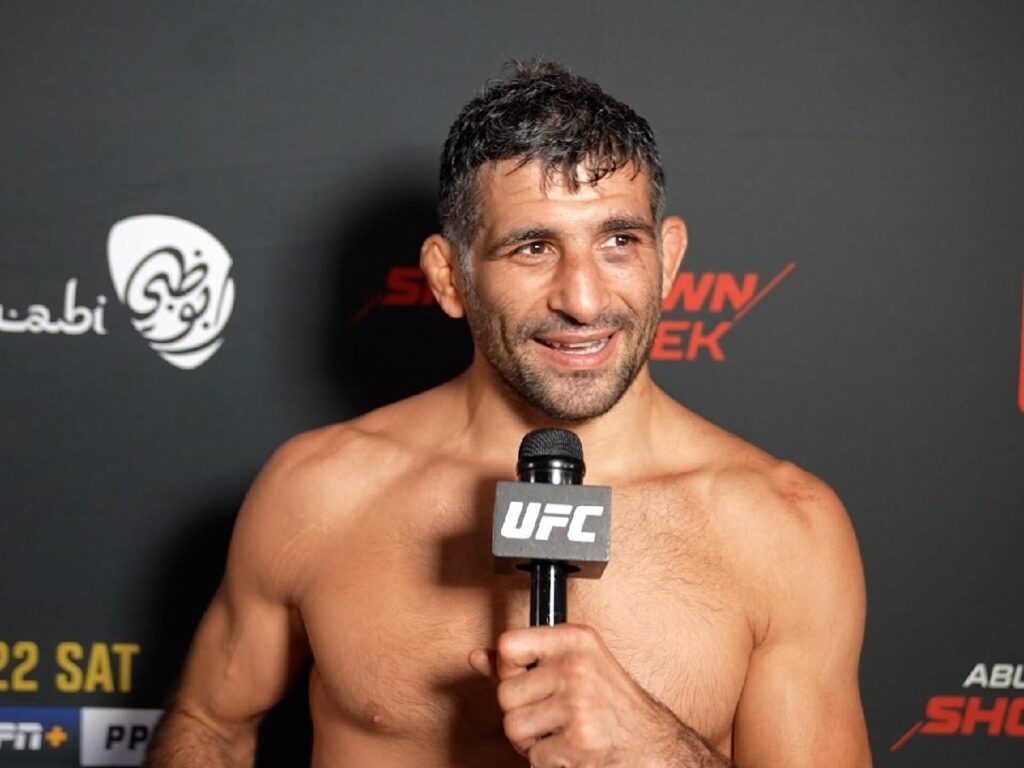 UFC 280 was a successful event in which Beneil Dariush took on Mateusz Gamrot. The fight ended in a decisive victory for the Iranian fighter. However, in the post-fight speech, Dariush went on to dedicate his victory to Jesus Christ. He also dedicated the win to the Iranian protesters who were under the authoritarian government. Numerous protesters were killed under the morality and the lightweight fighter wanted to pay his respect for it.
"I need to dedicate this fight, my people in Iran, I know you're struggling. Let me tell you one more thing. This might be the most important thing you'll ever hear. There is true freedom. A freedom that no one can take from you, in the name of Jesus Christ, the son of god. Don't ever forget that," said Beneil Dariush. As the Middle-Eastern Muslims struggled due to the mandatory Hijab requirement, 'Benny' wanted to get his Christian message across due to the crisis.
Q. What religion does Beneil Dariush follow?
UFC lightweight fighter Beneil Dariush is said to follow the religion of Christianity
Q. Why did Beneil Dariush mention Jesus Christ at UFC 280?
Due to the protests against mandatory Hijab requirements in Iran, Beneil Dariush felt the need to preach Christianity to the Iranian citizens who were injured and lost family members and friends to the authoritarian government.
Q. Where was Beneil Dariush born?
Beneil Dariush was born in Goltappeh Hamadan Province, Iran, until he moved to America at nine years old.
In case you missed it: