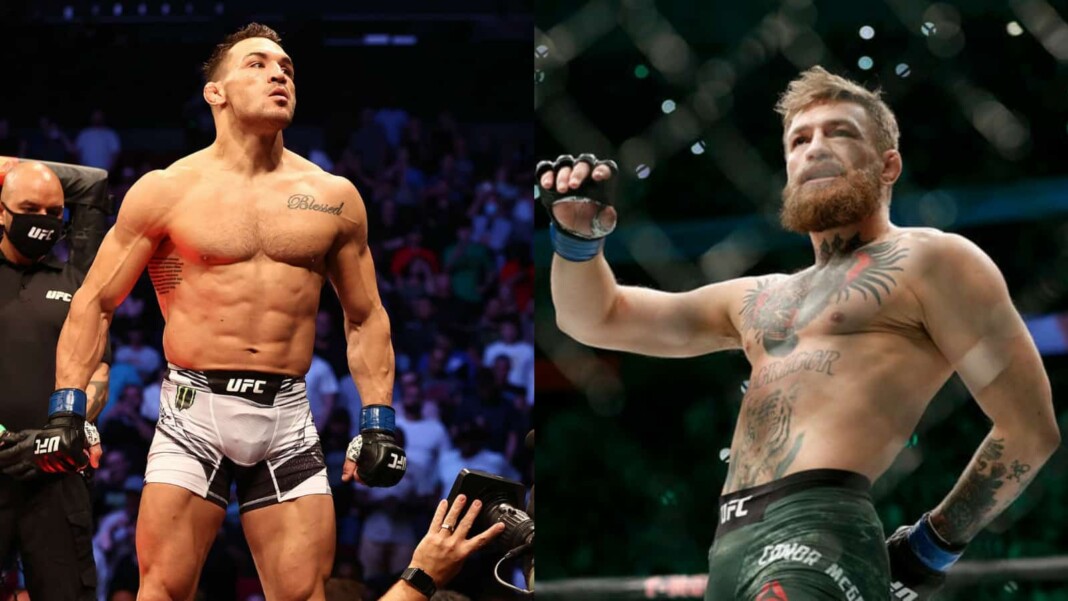 The former Bellator Lightweight champion and UFC Lightweight title contender, Michael Chandler put on a show for the fight fans around the world in a fight of the year contender performance against number 2nd ranked UFC Lightweight fighter, Justin Gaethje at UFC 268.
Chandler and Gaethje went toe to toe against each other for five rounds and tore each other apart. In the end, Justin Gaethje won the fight by the unanimous decision of the judges. But Michael Chandler for sure added some new fans for himself after putting an impressive performance against Gaethje.
After his fight, Michael Chandler hinted to face one of the biggest stars in the whole UFC, Conor McGregor. Chandler tweeted a photo of him and McGregor facing each other with a caption 2022 on it. This fight seems pretty exciting to many fight fans around the world and former UFC Middleweight champion and Hall of Famer, Michael Bisping is also one of them.
Bisping was in attendance at UFC 268 and he is all in for the idea of Chandler facing McGregor. Talking about the same in his latest Youtube video, Michael Bisping says, "Michael Chandler might have a little date with Conor McGregor, you know the other back and forth. Chandler called him out said I would love to fight you some time and McGregor came back and said yes! And by the way, very respectfully, Conor was very nice about it, he replied hopefully sometime soon, course Conor still got a long way to go on his rehab."
"But who doesn't want to see Michael Chandler vs Conor McGregor, I mean love or hate McGregor he is one of the most exciting fighters in the sport, simple as that, he brings it every time, he wins or loses, you can't miss a Conor McGregor fight and I'll be honest after what Michael Chandler put it there (at UFC 268) you can't miss a Michael Chandler fight."
Michael Bisping believes Michael Chandler vs Conor McGregor is going to draw big numbers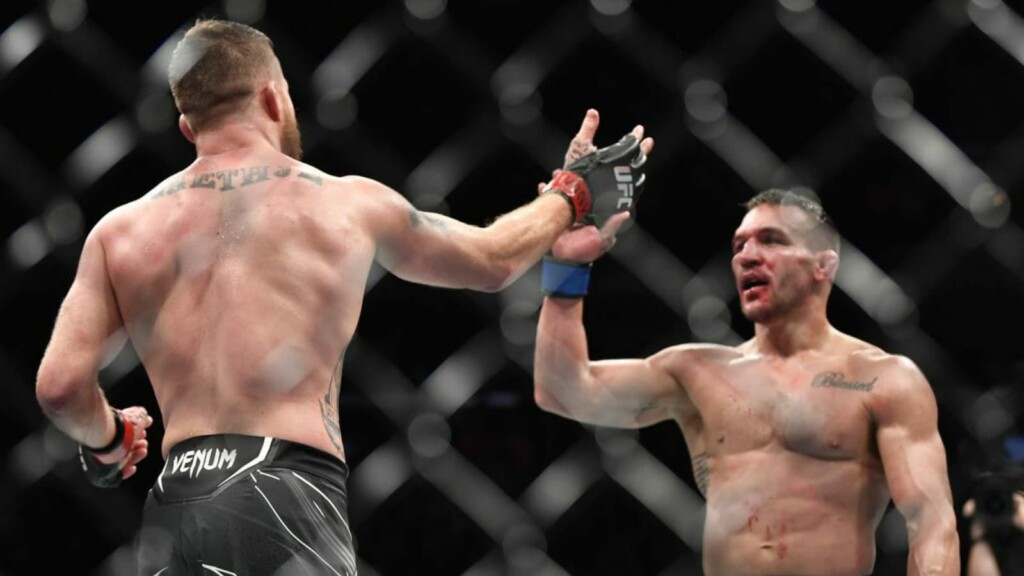 Conor McGregor is no doubt one of the biggest stars in UFC when it comes to generating revenue for the promotion. He is the only fighter who is common in all the top 5 UFC PPV buys and Michael Bisping believes after Chandler's performance at UFC 268, his fight against McGregor is going to be one of those big PPV buyouts fights.
Bisping added, "Look at Michael Chandler vs Charles Oliveira, that first round was insane and the reason he lost that fight in the second round because he's that type of guy, he's in your face, he's pushing the pace, he is throwing bombs the whole time, so Chandler is must-see on TV, McGregor is must-see on TV but he is got to rest though. So let those guys fight."
Also Read: "Garbage!" Conor McGregor rips UFC for their new promo of UFC 269 featuring Dustin Poirier.