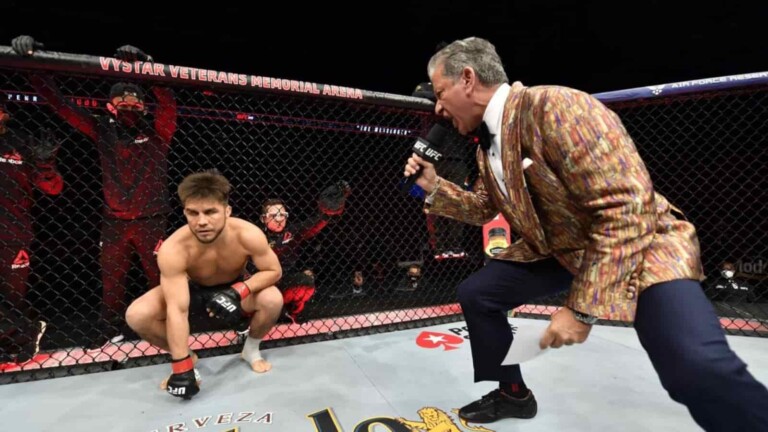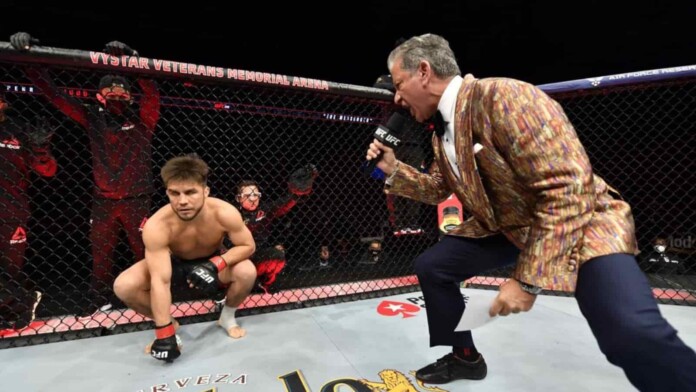 Henry Cejudo offered to step in as a replacement for Max Holloway when he had to pull out from his fight against Alexander Volkanovski. The champ ignored his call out and asked The Korean Zombie to step up to the challenge, TKZ accepted the fight, and Triple C was left with nothing but a bad taste in his mouth.
Dana White then dismissed the possibility of Cejudo coming out from retirement and fighting for the title, Cejudo was pissed off by this, and he went on a Twitter war with Dana.
Addressing this issue on the latest episode of The Triple C & Schmo Show, he revealed that much of it is about signing the right contract, Dana asked him to first compete in the bantamweight division, regain the title, then they will think about booking him against Volkanovski.
"Does he have one more up his sleeve?"- Chael Sonnen questions Henry Cejudo's will to compete after retirement
Chael Sonnen concluded the situation in his recent YouTube video, he said, "Now we learn from Henry what is this about. Are you willing to go into the bracket? Are you willing to come to the quarterfinals? Are you willing to work your way into the championship match or not, and there's no wrong answer, there's no wrong answer."
"Be very hard if you were in Henry's shoes right.. one thing we know about life and we don't like it, what happens to us what goes up must come down. So Henry who's working walking into nothing but world title fights lately b5ecause he's bringing the belt, he's walking into nothing but main events because he is the champion… is now going to be somewhere else."
"It's hard, it's not gonna be a physical battle. Henry has proved his physicalities to us three times because I count the Olympics 121 pounds, 125 pounds (and) 135 pounds. What he hasn't shown us is the mental side of how much does he have left. How many more times is he willing to dig deep, and sacrifice to see a goal come true, and frankly Henry doesn't owe us that answer in terms of his legacy of the way we will look at him. We already look at him as one of the most accomplished combat athletes to have ever done it. Does he have one more up his sleeve? That's for Henry to answer," Sonnen concluded.
Also read – "Put it in the contract"- John McCarthy reveals the best way UFC can bring Henry Cejudo back