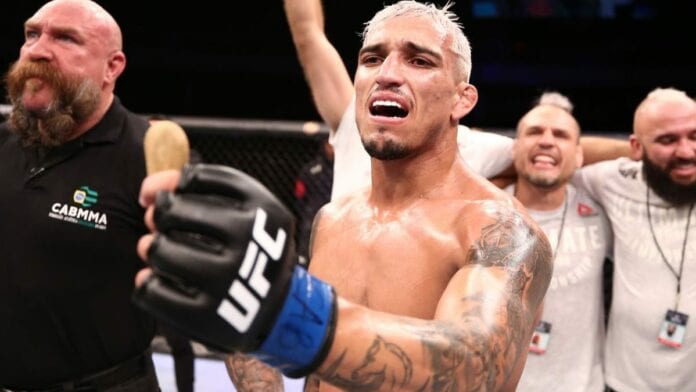 Becoming the UFC Lightweight champion is not stopping Charles Oliveira from dreaming bigger than this. The undisputed lightweight became the claimed the crown at UFC 262 earlier this month by knocking out Michael Chandler.
Charles Oliveira is determined to stay put as the champion is not looking to vacate the title. But, Do Bronx has dreams of claiming the title in another division too. Charles has experience being a featherweight already so it wouldn't bother him too much to step down a weight division, he believes. Oliveira is itching to get another shot at the gold if the promotion permits.
Recently he was talking to Combate, where he revealed his future ambitions as a champion. Oliveira was nearly finished by Chandler in the first round, but he fought back in the second to claim the title. "If I have the opportunity to fight directly for the title, giving me time to do that, I would do well," Oliveira said.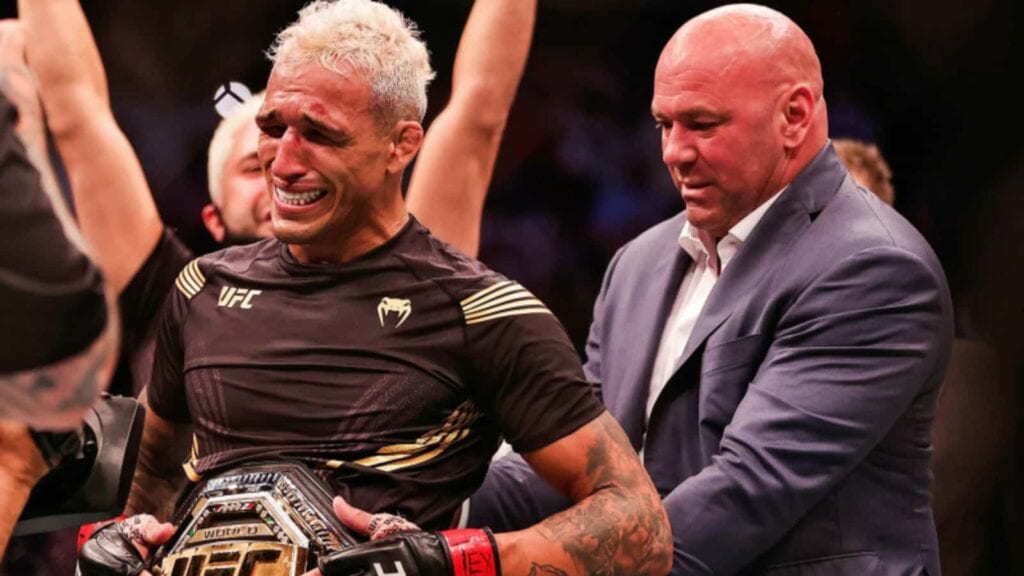 Charles Oliveira will step down a weight class only for the title shot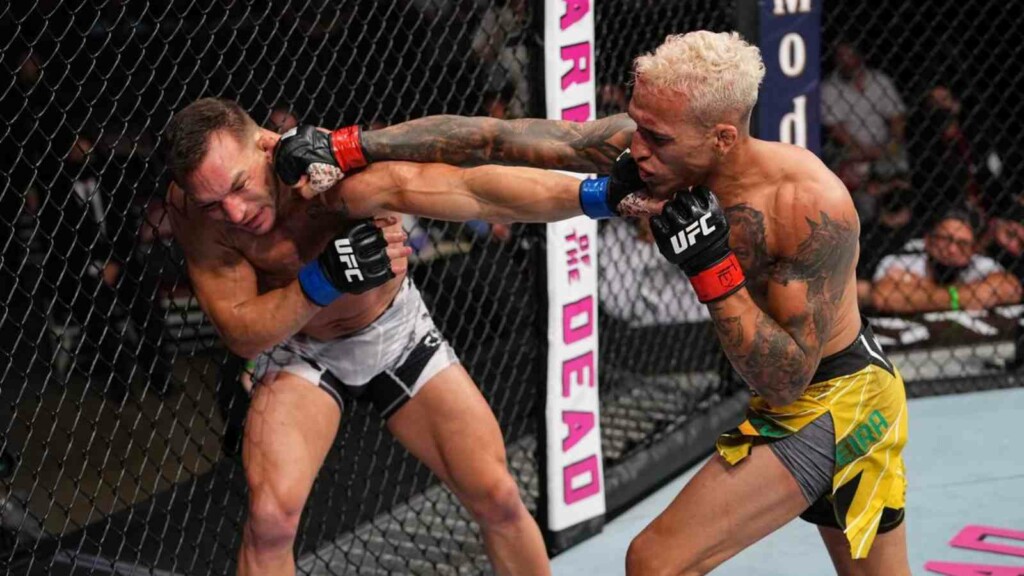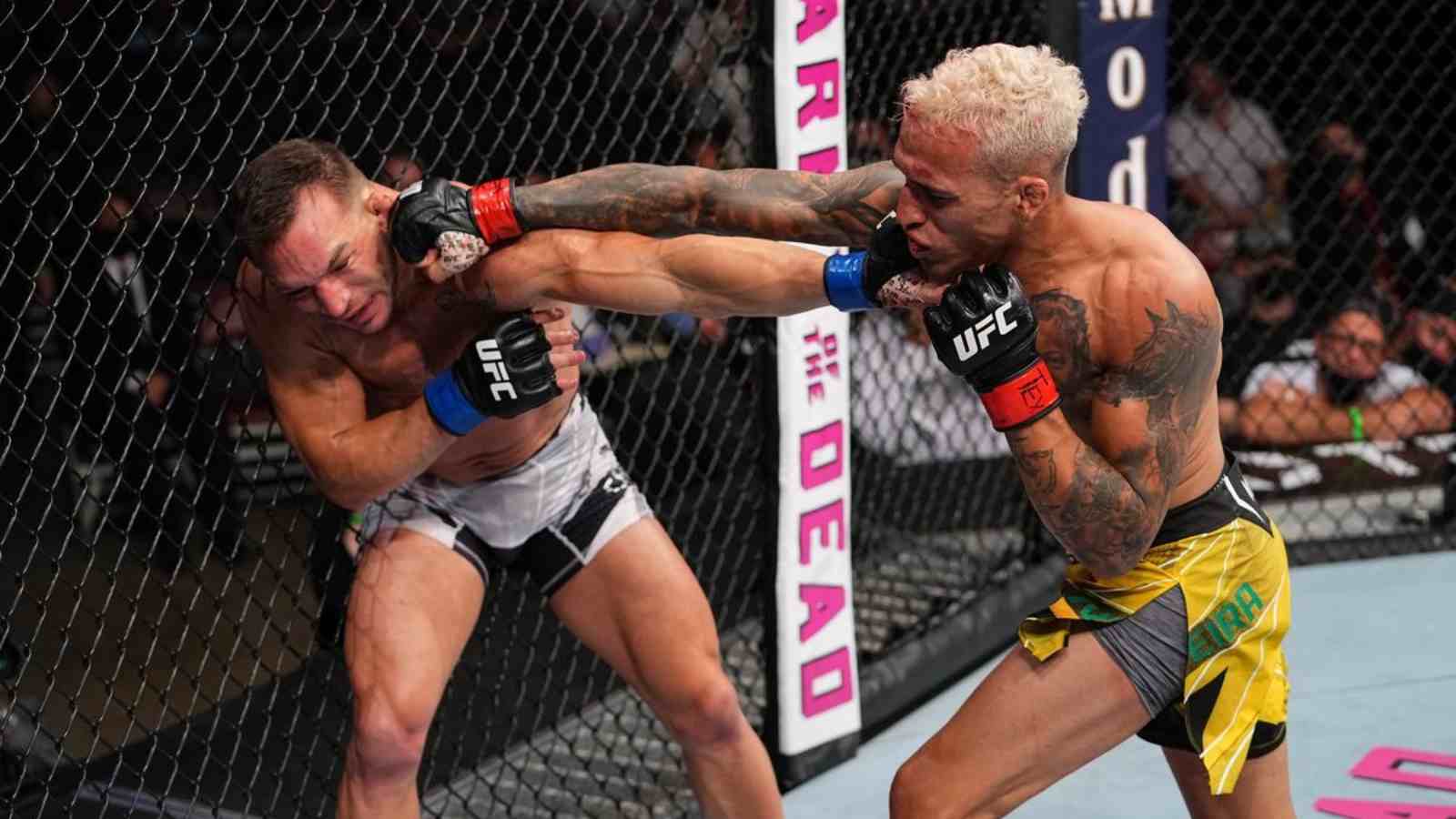 Charles Oliveira has been undefeated in the lightweight division since the year of 2017, after becoming the champion, Do Bronx might have a long line of fighters waiting to snatch that belt of him. Charles might have to face either one of Dustin Poirier, Conor McGregor, or Justin Gaethje. After that maybe Dana White might allow the champ to get down a division to fight for the featherweight.
"Today I have a good nutritionist, a good team that will help me with this and make it happen. But only if it was straight for the title," said Do Bronx. Alexander Volkanovski is the reigning featherweight king and will face Brian Ortega later this year. Would you like to see the Brazilian step down a weight class and fight for the title?
Also read: "I'm still leaning with the champ," Michael Bisping has his pick for Adesanya vs Vettori 2; thinks Jan set the tone to beat Izzy