Thanksgiving is one of the festivals that is celebrated all around the world, especially in the United States. On this day people spend time with their families and friends and eat Turkey. The MMA community also spend time with their families and share the holiday with friends, family, and loved ones. Here are some of those thanksgiving celebration,
The UFC Heavyweight fighter Francis Ngannou visited his family and shared the photo with a tweet which says, "The first time I went back home to see my family after traveling over 4 years from place to place to start my journey into combat sports. These moments I am thankful for. #HappyThanksgiving everyone"
The former two-division UFC champion Daniel Cormier extended thanks to Daniel Cormier, "Happy Thanksgiving guys!!! I'm thankful for this guy, and our little show. Wait a minute, it's the fastest growing show at the worldwide leader. @espn @arielhelwani you've made my Monday's better, let's do it everyday!!! #dcandhelwani"
Michael Bisping also shares a tweet saying, "Ok ill try this again on the correct day. Happy thanksgiving to all my American friends." Eddie Alvarez extended thanks to all saying, "Happy thanksgiving to everyone ! Love you all … hug and kiss the people close to you and tell them how important they are to you ."
The Notorious wishes his fans thanksgiving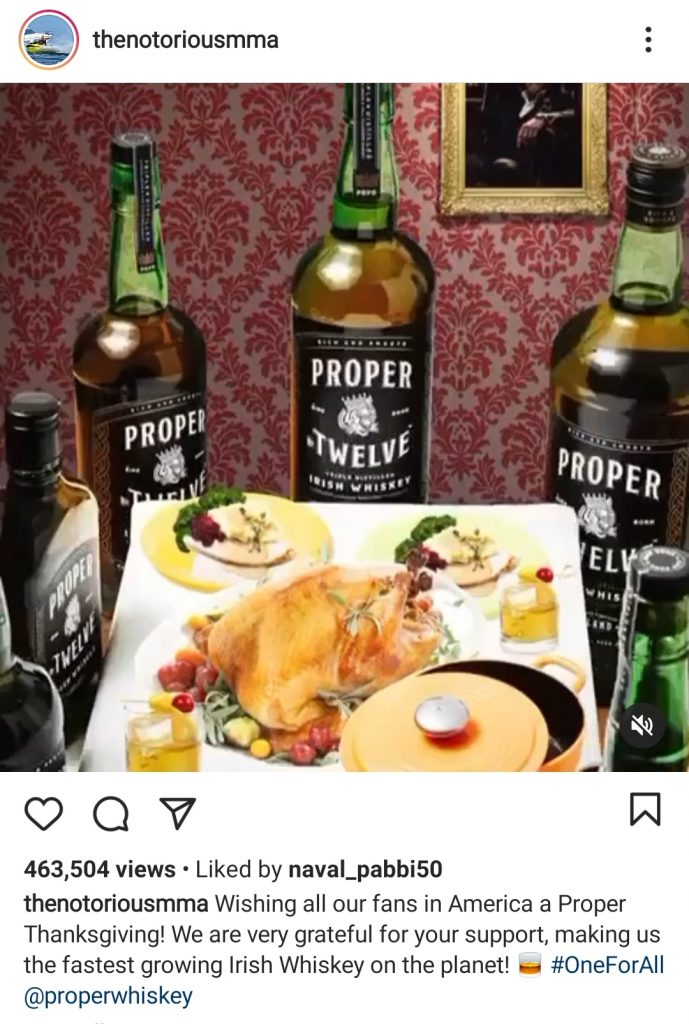 One of the most popular UFC fighter and former two-division champ Conor McGregor took the route of Instagram to wish his fans thanksgiving. Conor says, "Wishing all our fans in America a proper Thanksgiving! We are very grateful for your support, making us the fastest growing Irish Whiskey on the planet!"
The other two-division UFC champion Henry Cejudo didn't even leave this chance to show how great he is. ESPN MMA asked the people, "What are you thankful for as an MMA fan?" To which Cejudo replies, "All my Gold!" with three trophies in it referring to his CCC status.
Along with the UFC community we also wish you all a Happy thanksgiving!
Also Read: Vitor Belfort wants to avenge the 2011 loss calls out Anderson Silva for a fight