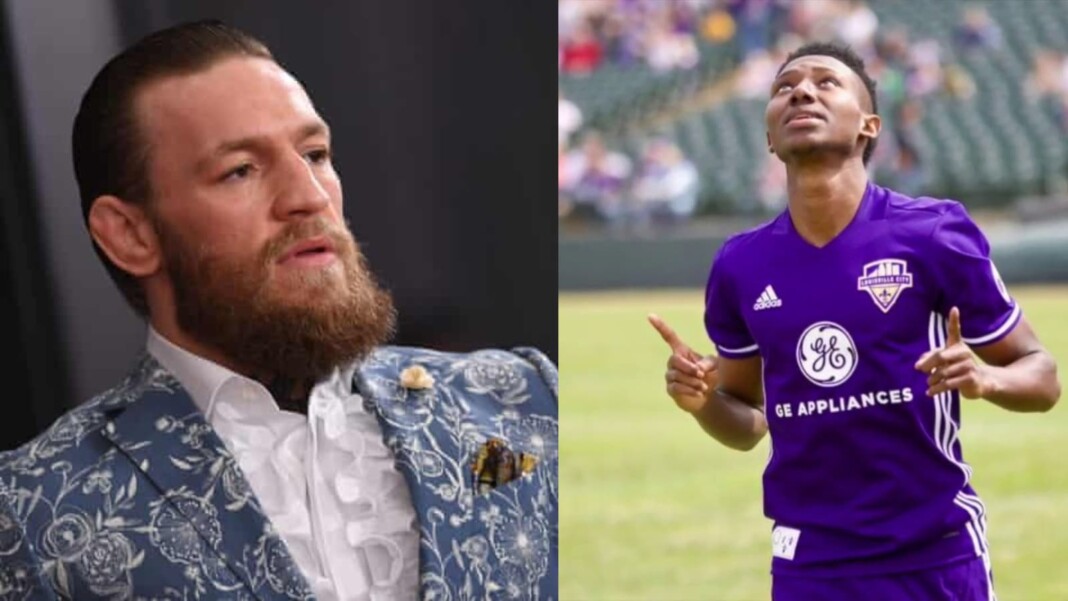 Conor McGregor is a worldwide icon. The Irish MMA superstar received a signed jersey of 29-year-old footballer Speedy Williams ahead of the Jamaica vs USA world cup qualifiers.
Conor McGregor is no less of a business Moghul. The fighter since his spurt in the UFC has always made sure to keep his multiple businesses alive and burst to the top of the charts among richest athletes. One such business partnering of Conor is Paradigm Sports. The fighter is signed to that organization and has a diverse roster across multiple sports. Just like McGregor, Speedy Williams is also signed to Paradigm Sports, which has helped him with a platform in the world of Football.
Ahead of the world cup qualifiers for 2022, the Jamaican footballer sent a signed jersey to McGregor sending lots of love from Jamaica. McGregor was excited to show off the signed jersey and also announce some big news for Paradigm sports.
"Thank you and I love you," says Conor McGregor to Jamaica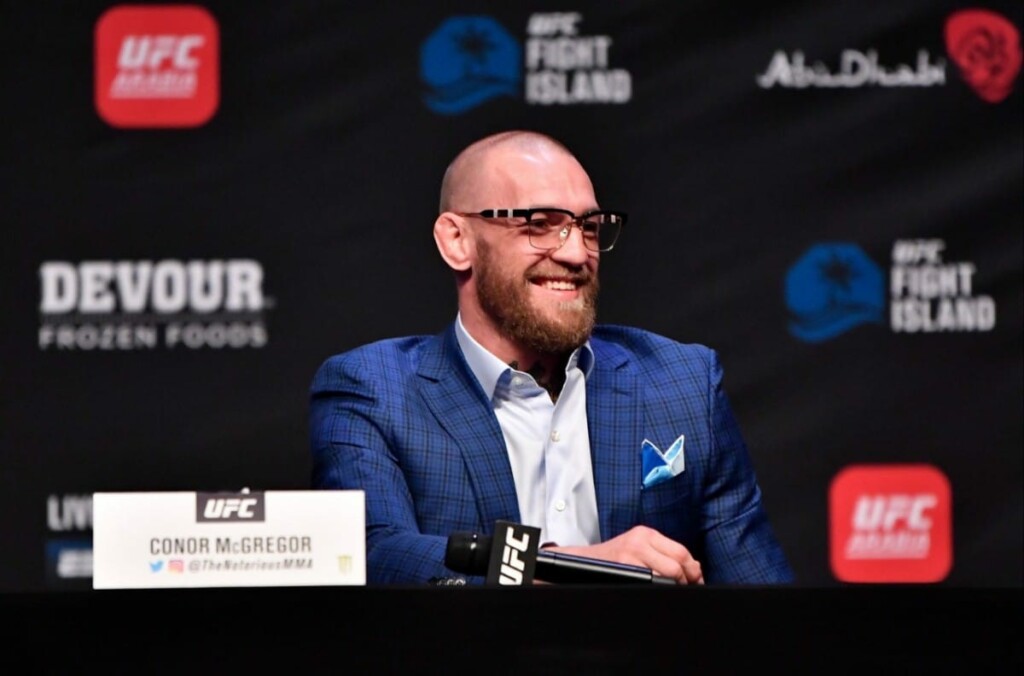 "Good luck tonight my man @speedy_ccc10! Thank you for my signed National Jamaican jersey! Speedy is a member of the Jamaican National Team, and they're playing the USA tonight in a world cup qualifier for the 2022 world cup. We are going to do big things with Paradigm sports soccer/football division for all of these young, up-and-coming athletes, watch. Contracts! Big contracts. It's all we know. From Jamaica to Ireland and all the way back to you Jamaica, thank you and I love you," wrote McGregor on his Instagram.
Devon Williams currently plays at the USL Championship. He has represented his country, Jamaica on various occasions. Looks like Conor will go on to make big things for the athletes under the Paradigm roster.
Also read: "I put everything I had into this and I went out there and lost," Dustin Poirier reveals he thought about retiring after facing the first loss against Conor McGregor