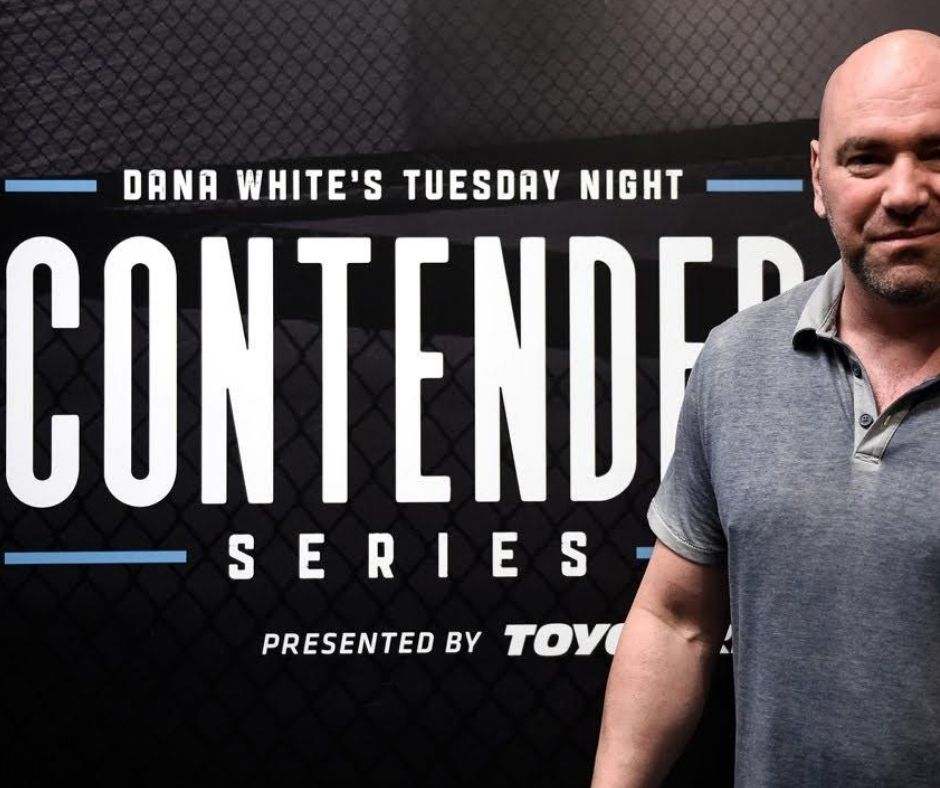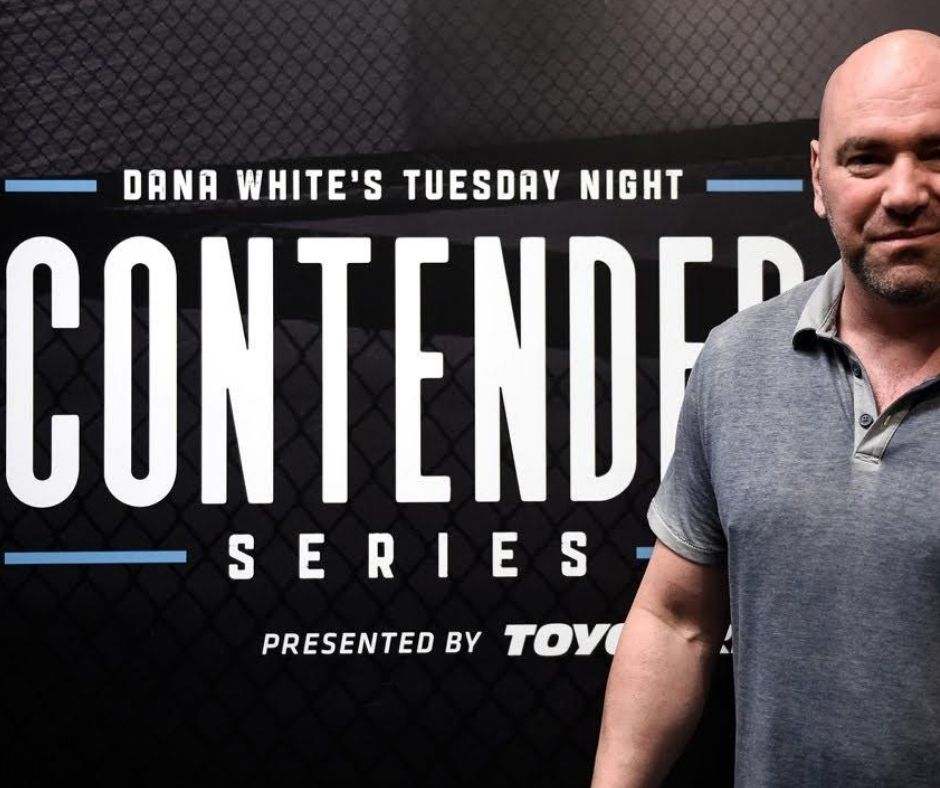 The world's "toughest job interview" continued as fighters "vie to fulfill their dreams of earning a UFC contract."

Dana White's "Tuesday Night Contender Series" returns to ESPN+ with another eight would-be Octagon stars in town.
This week's star attraction included Dustin Jacoby (11-5), who left UFC in 2012 and ultimately made his name as a kickboxer. He took on Ty Flores (7-2), who had scored four finishes in his last five-fight win streak.

Ty Flores vs. Dustin Jacoby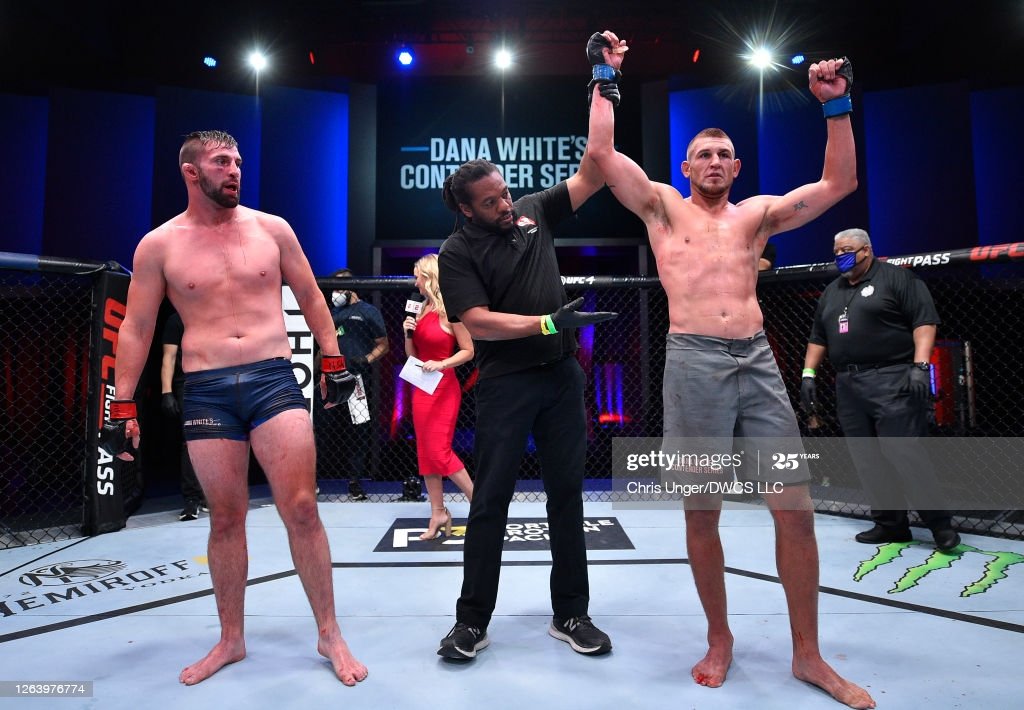 Jacoby's striking was the difference-maker early on as he coupled it with high pressure to keep Flores from being able to find his range while eating a bevy of hard strikes.
After making sure he left an impression in the first round, the 32-year-old reversed a takedown attempt and whipped a left hand and a combination into the face of Flores.
Jacoby strung together a series of punches and knees that busted up the face Flores. To Flores' credit, he managed to keep his senses intact despite the high powered assault.
Eventually, Flores was worn down from the vicious assault and his face was a crimson mask. A right hand sent Flores stumbling and Jacoby again gave chase and pummelled his wounded opponent.
Again, Flores somehow managed to get to his feet and refused to give up. Although Flores was badly hurt, Jacoby had depleted his gas tank in search of a finish. Surprisingly, Flores made it out of the second frame
Both were exhausted in the final round but Jacoby did enough to take home the decision for his first fight in five years. His next fight will be as a part of the UFC roster.
Jacoby is the first fighter to appear in the Contender Series who had previously fought in the UFC. In his first stint back in 2011, Jacoby was 0-2 and subsequently released. After losing to John Salter during his time with Bellator in 2015, Jacoby took a break from MMA. Upon his return, he showcased improved striking and poise.
Also Read: Stipe Miocic vs Daniel Cormier: My cardio failed me last time, won't happen again