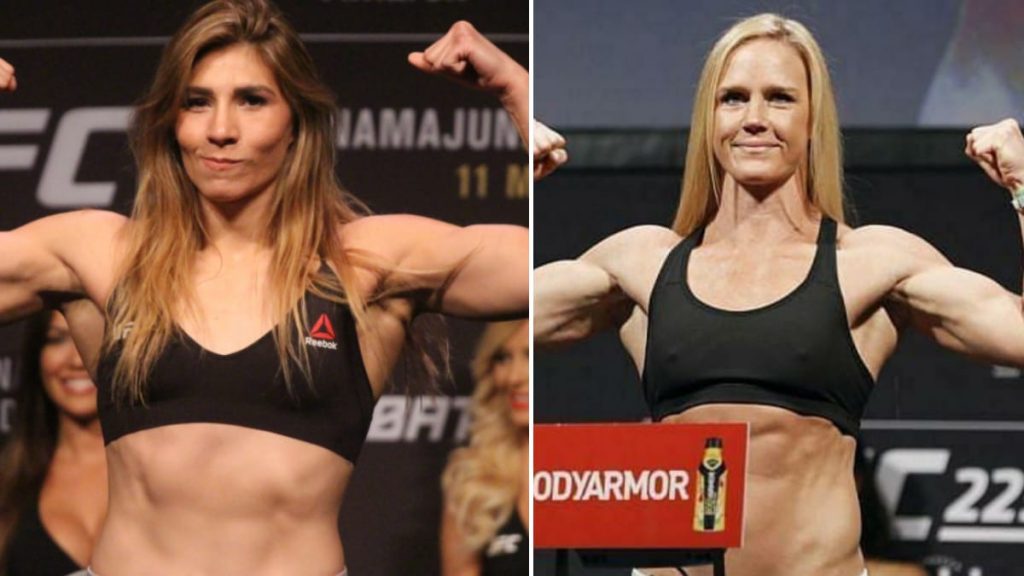 In the main event of UFC Fight Island 4, Holly Holm, one of the most dynamic women in UFC history and the former women's champion entered the Octagon against one of the strongest contenders for the UFC women's title, Irene Aldana, who won 5 of her last 6 fights in UFC. Holm holds an MMA record of 13-5 and Aldana holds a record of 12-5. Irene Aldana entered the ring to make a statement against the former champ of the division Holly Holm.
First Round
The Preacher's Daughter Holly Holm started the first round with a kick straight to Aldana's body and then a knee stomping right in her ribs. Holm threw a large volume of punches and kicks at Aldana, after taking some of these Aldana was finally able to hit Holm with a one-two combination. At the end of the first-round Holm appears to be leading the match already.
Second Round
In the second round, Aldana lands a hard punch right at Holm and she caught him off guard. But Holm isn't the one who will sit back in response she threw two punch combination. Holy lands an overhand right punch, and Aldana returned the favor with a spinning kick. As the round was about to end Holm connected with two stiff left-hand jabs and with the end of the round Holm appears to lead the fight.
Third Round
Holm continued her domination in the third round, she gets right back to pick Aldana apart as soon as the round starts. Aldana tried to respond to her with a nice uppercut, but the preacher's daughter changes the level and goes for a takedown. Holm tried to win the fight with Kimura in this round by Aldana survived. It was looking like Aldana has no answers for Holm's domination.
The completely dominating performance by Holly Holm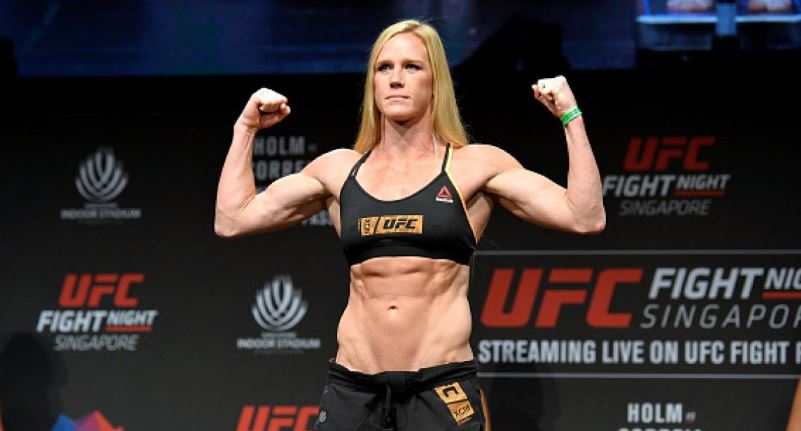 With already three rounds of extremely dominating performance by Holly Holm, she started the fourth round right where she left. She kept her pace and striking high in the fourth round too, she went for the takedown but Aldana blocked it well. Then she dragged her down to the mat. In this round, Aldana tried to chase Holm but she was countering every attack.
Fifth and final round
In the final round, Holly Holm stuck completely the game plan she doesn't let Aldana take anything in this round too. Aldana tries to throw some punches but Holm struck a heavy sidekick to her face and she gets down. Aldana gets up and tried to hit her again but today Holm was on a completely another level. As the round was about to end Holm was much ahead of Aldana in number of significant strikes.
At the end of the round it was obvious that Holly Holm won this fight and the three judges scored this fight by unanimous decision of the judges. Thai was a complete dominating performance by her.
Also Read: UFC Fight Island 4 Holm vs Aldana: Germaine de Randamie chocked out Juilanna Pena