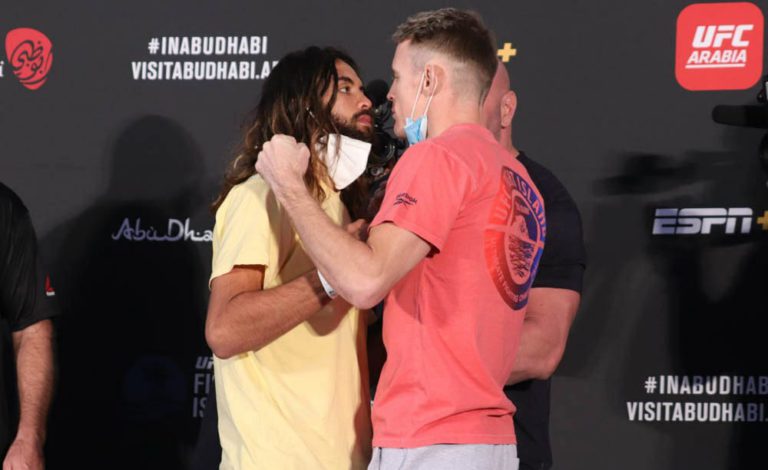 UFC bantamweights Kyler Philips and Cameron Else got the call up they deserve by Dana White when they were asked to be on the main card of UFC Fight Island 4. This was Cameron Else's UFC debut as he gets a call on short notice against a heavy striker. The two looked to gain a spot in the stacked 135 pound weight class.
Kyler Philips dominated the fight from the very beginning with his gruesome leg kicks and picture- perfect jabs that landed perfectly on Else's face. Else had no other chance but to cover up Philip's hard strikes. Philips ended Else's 6 fight win streak.
Fight Analysis-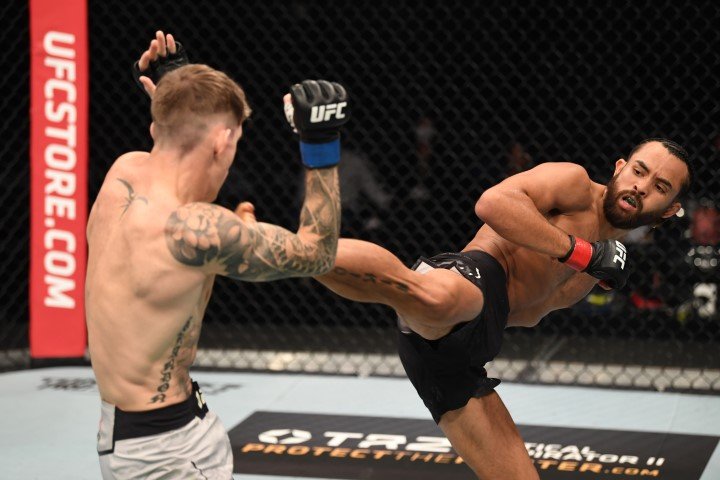 Round 1 started off as Kyler Philips started to attack Cameron Else with leg kicks, the first strike between the two bantamweights. There was a heavy interchange between the two in between but Philips made better use of it with a brutal body kick that shunned his opponent. Leg kicks continued to be Philip's main plan of attack and continued to chop Else's knee. A beautiful take down by Philips with gruesome ground and pound nearly ended Else as he had no answer but he was saved by the bell.
Round 2 continued with Philips engaging and Else having no answer. Philips took Else with a body lock take down, followed by switch control and back mount. Hard strikes by Philips as referee stops the fight. KYLER PHILIPS WINS VIA TKO IN ROUND 2!
Also Read: UFC Fight Night Holm vs Aldana: Dusko Todorovic knocked out Dequan Townsend