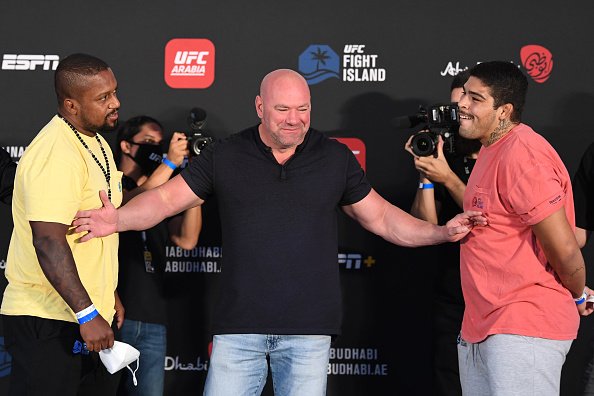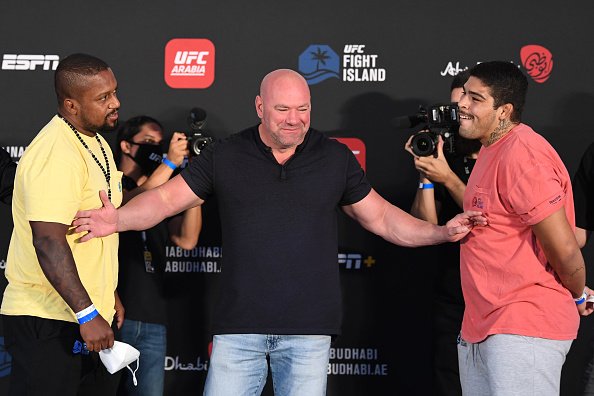 The heavyweight bout between Yorgan de Castro and Carlos Felipe served as the co-main event for Fight Island 4. The two heavyweights looked to climb up the rankings and knock each other out to get a spot in the top 10. This fight was important for both fighters as they come off their first losses.
The mental warfare was on display at the weigh-ins and stare downs between the two when their was no handshake and all bad blood.
Fight Analysis-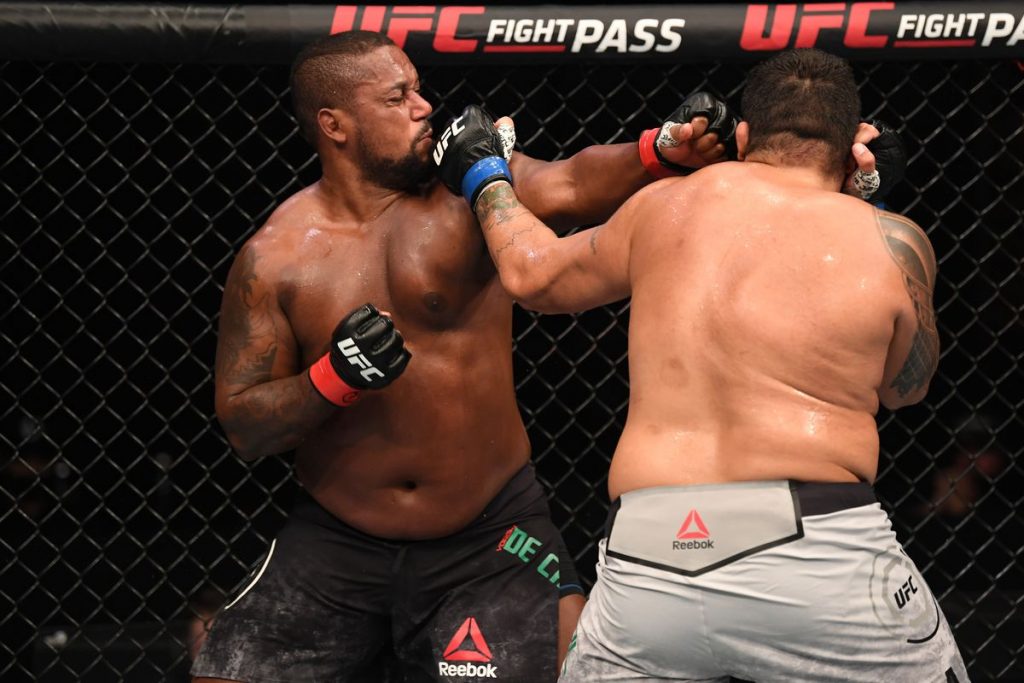 Round 1 between the heavyweights started off with leg kicks from de Castro. Felipe tried to close the distance. Felipe's overhand right blocked by de Castro. Both fighters looking to engage swiftly, landing significant strikes. Big body shots by Carlos. No action for a while between the two as both look for that one good strike. At the end of the round, Carlo starts to get busy with his speed advantage, landing beautiful body shots.
Round 2 starts as a boxing match as both swing for the fences after a rather not so active round 1. Both engage hard. Good shots by Carlos and de Castro as they go toe to toe. Beautiful body shots by Felipe. Felipe landing higher volume of strikes, giving him a significant advantage. Felipe starts to take control.
Round 3 starts with Felipe picking up where he left off. He swings away and lands amazing body shots and uppercuts. At this point, both look fatigued. De Castro doesnt have much fuel left in his tank as he takes Carlos to the fence and starts attacking his thighs. Tired of Castro's fatigue, Felipe gives him a spanking. A flying knee attempt from Felipe with de Castro having nothing left to show. Felipe still tries to land shots. Both fighters survive the bout as we await the judges scorecard.
Conclusion-
The judges score the fight 30-27, 30-27 and 29-27, declaring winner by Unanimous Decision, Carlos Felipe.
Also Read: UFC Fight Island 4 Kyler Philips vs Cameron Else: Philips gets the win by TKO!