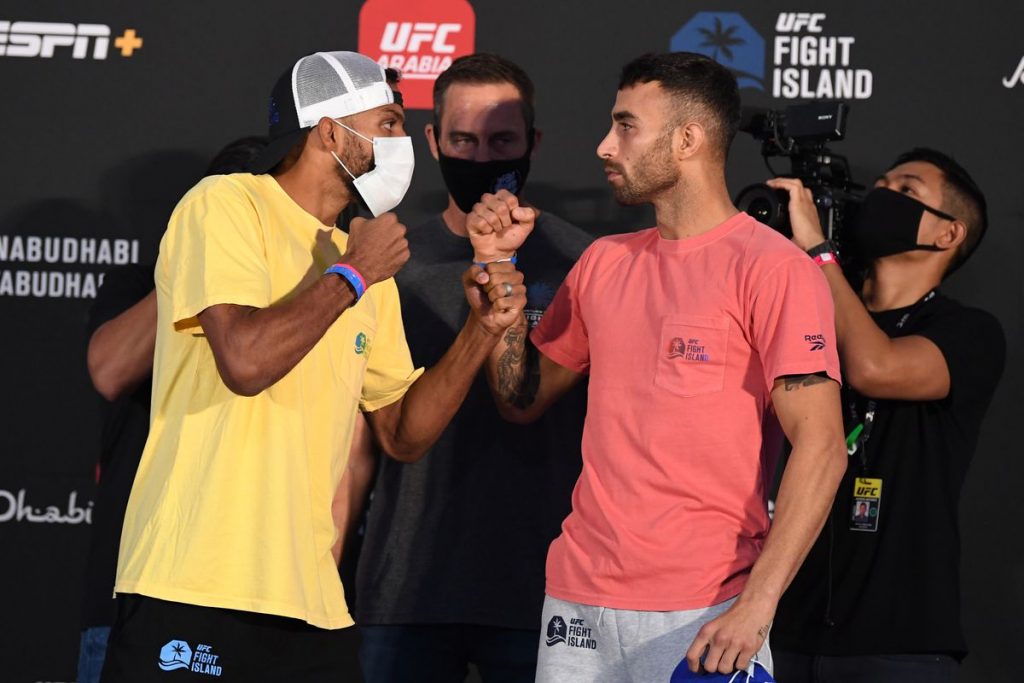 The fight between Edson Barboza Jr. and Makvan Amirkhani served as the co-main event of UFC Fight Island 5. The fight lasted for full 3 rounds, with veteran Edson Barboza getting the unanimous decison.
Barboza dominated the fight, dropping Amirkhani thrice with his vicious strikes and his perfect wrestling defense. Barboza moved from lightweight to featherweight and looks amazing.
Fight Analysis-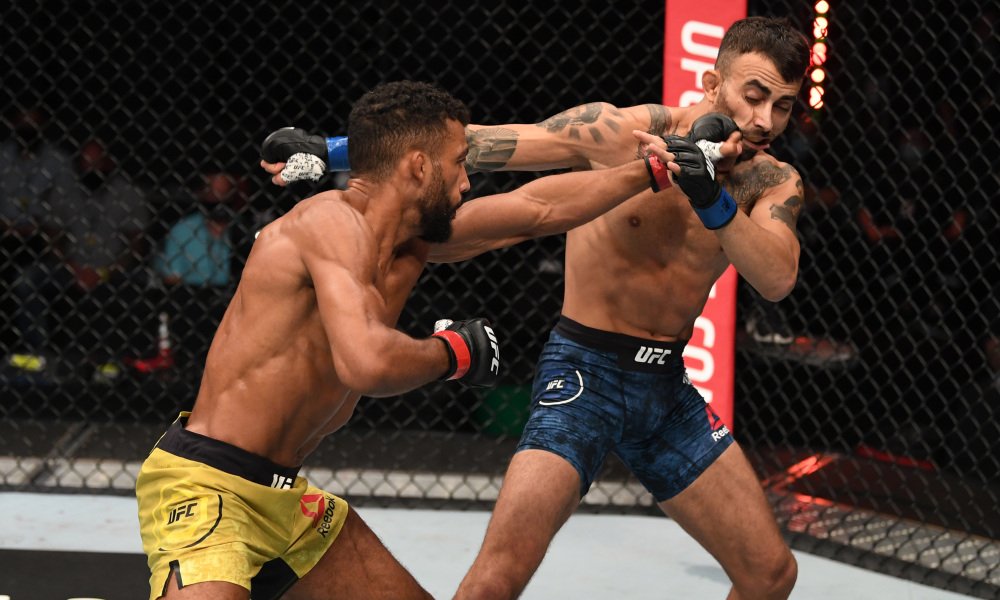 Round 1 started with both fighters waiting for the other to engage. Barboza landed some leg kicks, but his main focus was to attack the body. Amirkhani is known to be a very complex fighter and switches his style, with his hands in front defending his opponent's jabs. The first round remained sublime, "like two Samurais staring at each other" in the words of commentator and Lightweight conteder Paul Felder.
Round 2 was considerably very engaging, with Barboza working to the body of Amirkhani. Barboza attacked his opponent's body with vicious leg kicks, accompanied by straight jabs attempted to break Amirkhani's nose. Barboza dropped Amirkhani thrice in the round. Although Amirkhani tried to take him down, Barboza put his defense skills to display. Although he took him down once in the round, the time ran out and round 2 ended. 10-8 Barboza.
Round 3 started off with Barboza landing a vicious uppercut, but this time Amirkhani scored a takedown and dragged Barboza to the fence. He had the position over Barboza for the first two minutes, however the referee demanded the fighters to stand up as there was no proper action taking place. What followed later were a series of strikes by both men, but the significant ones coming from the hands of Barboza Jr.
Conclusion-
Edson Barboza Jr. won via Unanimous Decision.
On asking what's next for the fighter, the veteran has claimed that he wants to be champion and wants to fight "anyone in the top 5 or top 6."
Also Read: UFC Fight Island 5: Dricus Du Plessis stops Markus Perez in the very first round!