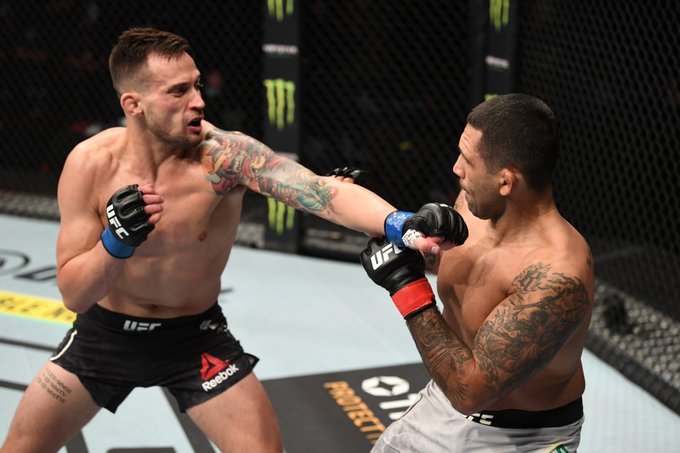 This fight is the talk of the night for UFC Fight Island 6, as James Krause was given only a notice of one week before this fight. Before Krause, Claudio Silva is going to enter the Octagon against Muslim Salikhov but somehow he pulled back his name and Krause made it to the fight in the very last minute and surprisingly he dominated Silva in this fight.
In the very first round itself, Krause is looking very sharp with his punches and combinations, he tried to take down Silva many times but with one of his punch he squares up Silva. As the round proceeds, Krause struck some excellent leg kicks and combinations. Silva also struck with some good jobs and counter punches. At the end of the round, both of them look to be almost equal.
The second round started with Krause winging a right hand straight to Silva. Silva tried to run in with a punch but he misses, Krause took the opportunity and landed a right-hand counter. Silva tries to shoot a double leg takedown but misses, he tries two times more with the diving double leg but he misses it again. There were some wild exchanges between both of them and at the end of the round Krause seems to be winning this one.
Krause Winning it with a torn knee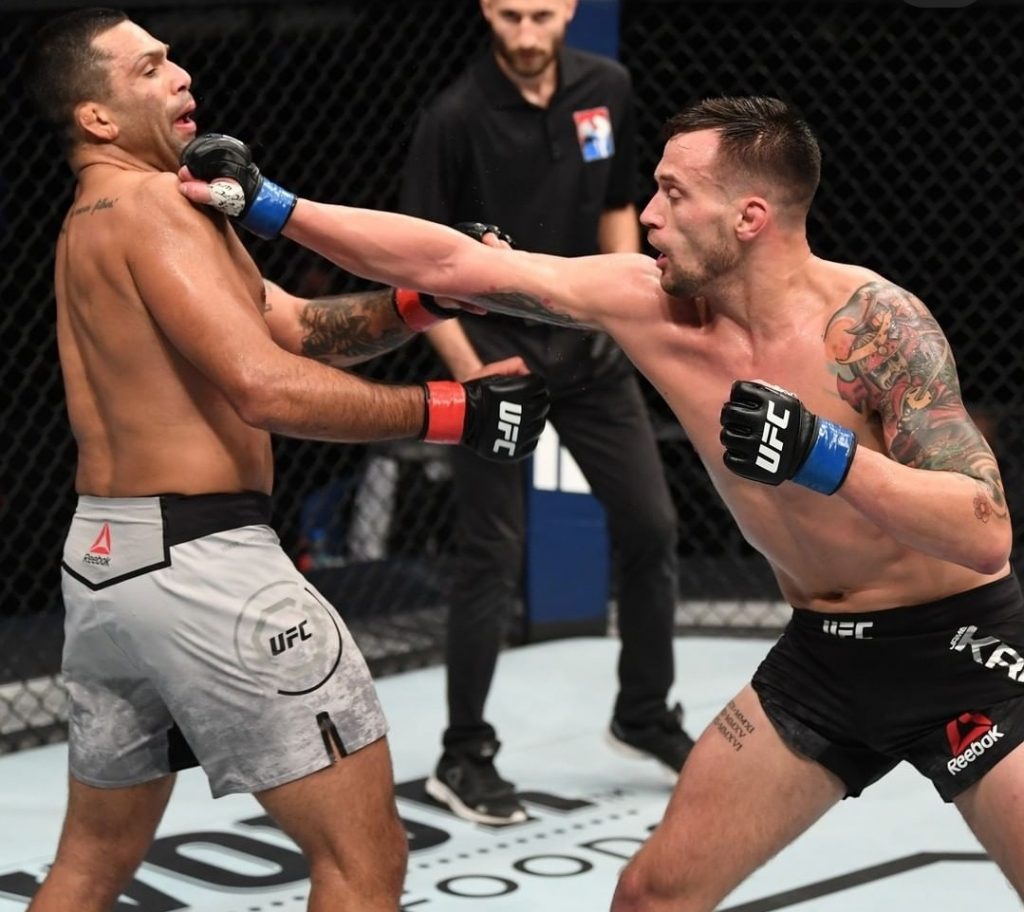 At the end of the very first round, Krause informs his coach that his knee is torn. But this guy is playing in a splendid way. He goes on one to one against Silva in all the rounds and even with a torn knee he keeps on fighting. In the third round, both of them are feeling fatigued.
At the starting of the third round Silva strike with some heavy strikes to tried to recover from the second round, but Krause was so flawless with his defense. They both tried to score the win over the other by some heavy punches and kicks. Krause hit one solid right hand and Silva's mouthpiece falls on the mat. After they tear each other apart, and the horn sounds.
The judges score this contest 30-27, 30-27, and 30-27, and James Krause wins the fight by unanimous decision of the judges. With only one week notice this guy halted Silva's winning streak.
Also Read: Gilbert Burns forecasts the result of Israel Adesanya vs Jon Jones Clash