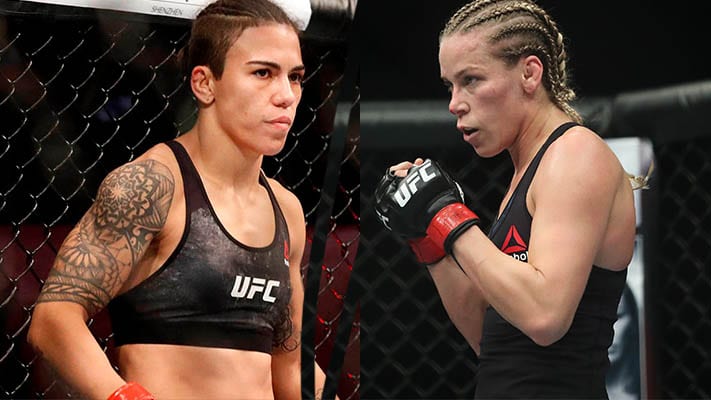 In the co-main event of UFC Fight Island 6 Ortega vs Korean Zombie, Jessica Andrade and Katlyn Chookigan entered the Octagon against each other. Before this fight started Andrade had the opportunity to create history by becoming the first woman to win a fight in three UFC weight classes.
The difference between both of them was clearly visible as Chookigan is much taller than Andrade. Andrade was working very hard to nullify this equation and started very well by getting a clinch against the cage. She was looking very sharp since the start.
In-ground Chookigan tried to choke Andrade but she slipped out. As soon as they got up Andrade grabbed a hold of Chookigan and landed a heavy knee right on her rib cage. After that, it's just a matter of time for Andrade to finish Chookigan.
Andrade created history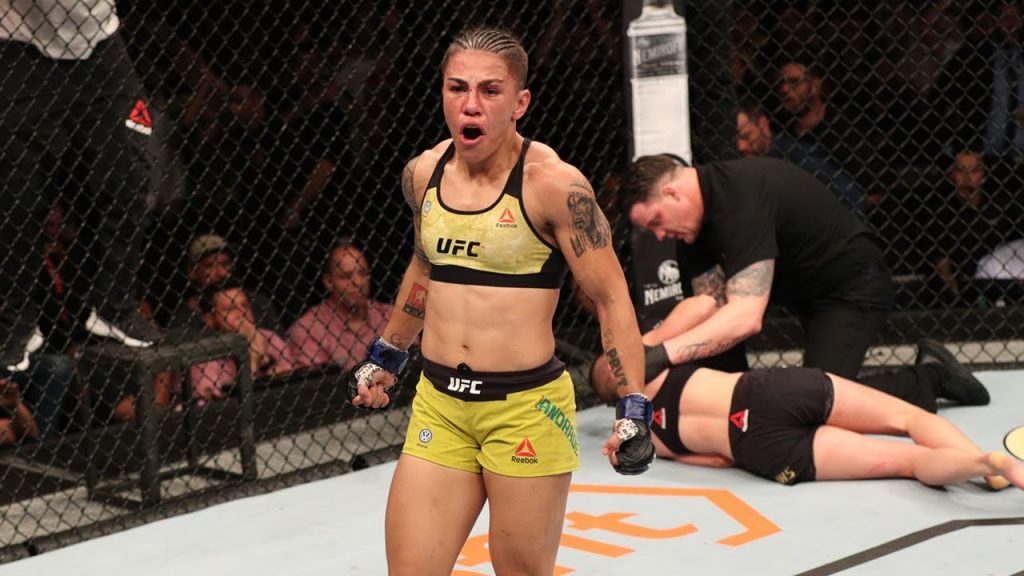 After striking that nasty knee, Andrade landed some punches while Chookigan was on the mat, somehow she made her way out of those and get up. But she was unaware of this time that the worst for her is yet to come. Andrade clipped up Chookigan with a body punch.
Chookigan got the blood rushing out from her nose and Andrade saw an opening and within 10 seconds she landed many punches. After one more punch to the body, the ref decided that she can't take it anymore and in the very first round of the match Jessica Andrade created history by winning fights in three division of women's in UFC.
Also Read: UFC Fight Island 6: James Krause def Claudio Silva by unanimous decision