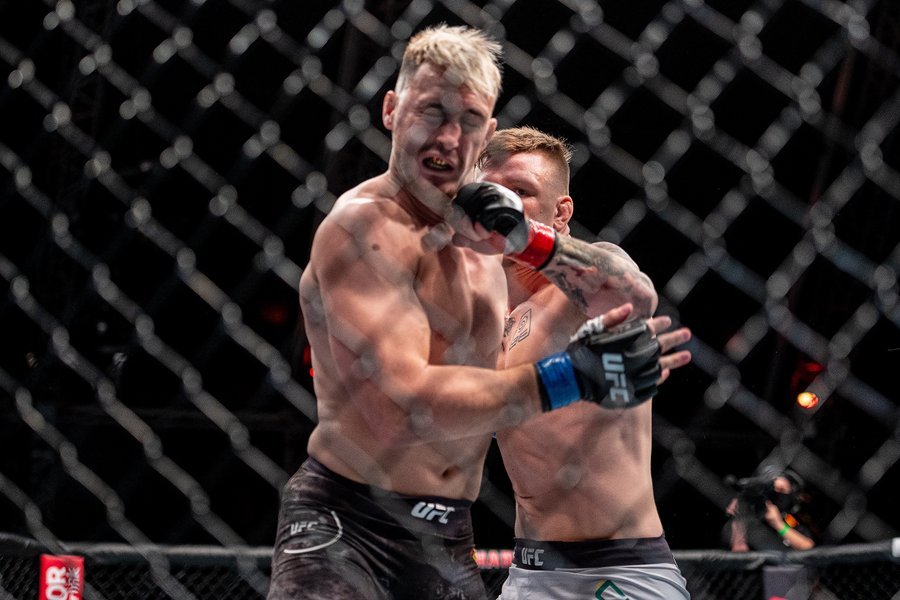 UFC Light Heavyweights Jimmy Krute and Modestas Bukauskas went head to head in the main card of UFC Fight Island 6. The two light heavyweights came to conquer one another in order to move up to the ranked fighters in their division.
Jimmy Crute was clearly the dominant fighter and demolished his opponent with a vicious overhand, making him wobble to the ground and followed up with a series of heavy punches. The 24 year old is a name to remember.
Fight Analysis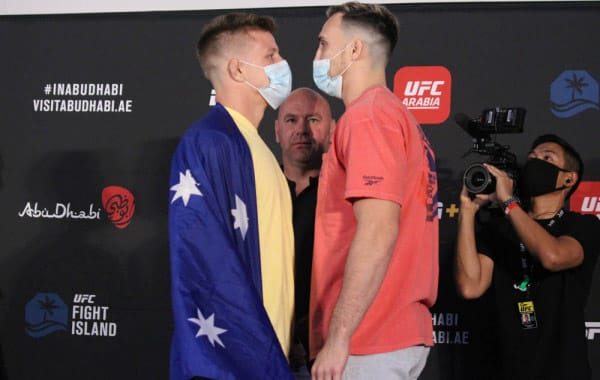 Round 1 starts off with a banger of a shot from Crute. Crute straightaway goes for the takedown. However, Modestas defends. Crute takes him to the cage and hits him in the nuts by mistake. Crute is dominatinf the fight at the moment, engaging forward with trying to chop Modestas' legs.
Modestastas tries to get in forward but gets caught with a picture perfect overhand. a right uppercut follows. The punches make Modestas wobble to the ground. Crute follows up with vicious punches and referee stops the fight.
Conclusion
Jimmy Crute wins the fight via knockout in 2:01 mark of the very first round.
Also Read: UFC Fight Island 6: Jonathan Martinez gets the win against veteran Thomas Almeida