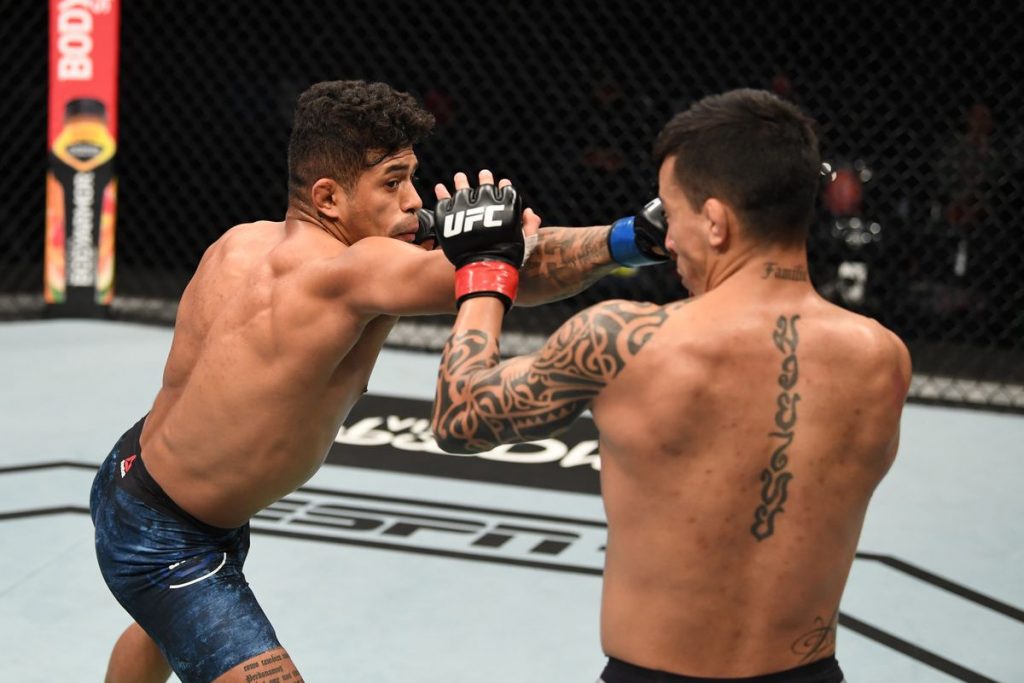 UFC bantamweights Thomas Almeida and Jonathan Martinez went head to head for the first fight for the main card. Both fighters exchanged a lot of leg kicks and vicious hooks. After a lot of significant strikes landed from both the sides, Martinez emerged victorious via unanimous decision.
Bantamweight veteran Thomas Almeida returned to the Octagon after a big layoff from the game but could not finish the 26 year old "Dragon" Jonathan Martinez. This was Martinez's second win in a row and will now be looking to bounce in the likes of ranked fighters.
Fight Analysis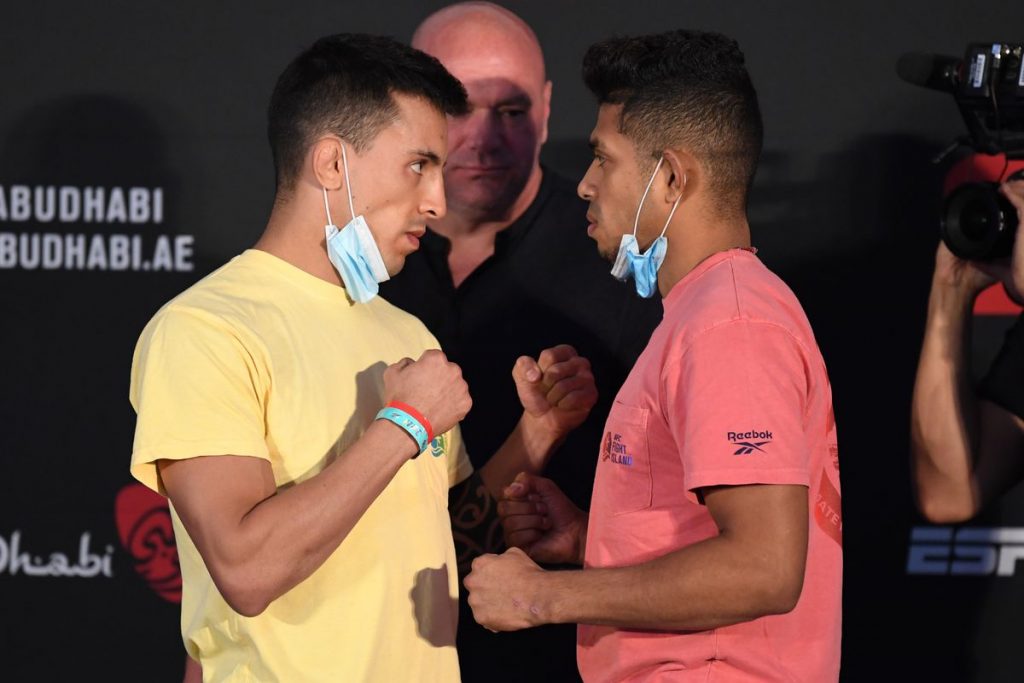 Round 1 started off with Martinez and Almeida exchanging leg kicks. Almeida's leg kicks seemed to be rather brutal. However, Martinez's right hook seemed more lethal. Almeida caught his opponent with a good kick to the face. Very strategic stances and game play from both the fighters. Both exchanging vicious shots. Almeida tries to move in but Martinez catches him with a big kick and his signature hook follows. End of Round 1.
Round 2 begins with Almeida sticking to the leg kicks. At this point, no major strikes landed by the UFC bantamweight veteran. However, the 26 year old Martinez is looking sharp. Good jabs by Martinez. A slapping high kick to the face follows. Martinez catches Almeida with a picture perfect left hook and rocks Almeida. End of Round 2. Martinez winning in terms of significant strikes landed.
Round 3 and the last round of the fight starts with Almeida knowing he is behind his opponent at the moment. Almeida makes changes, starts the last round with a good counter to Martinez's kick. A good jab by Martinez. An amazing perfect hook and kick to the body follows by Martinez. Bantamweights will be acknowledging a good contender in Martinez. Martinez rocks Almeida with his signature hook. Almeida bounces back with a left hand. Both slinging to the fences. Almeida tries to take Martinez down but a good takedown defense from Martinez. End of round 3.
Conclusion
The fight goes to the judges' scorecards. All judges score the contest 30-27 for the winner by Unanimous Decision, Jonathan "Dragon" Martinez.
Also Read: UFC Fight Night: Ortega vs. The Korean Zombie – Preliminary Card Results