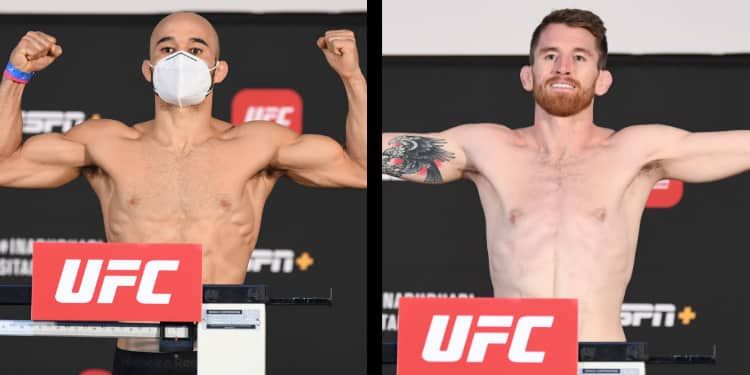 Marlon Moraes and Cory Sandhaegan are all set to face off each other. Which will serve as a main event at UFC Fight Night on October 10. The fighters are currently ranked #3 and #4 in the bantamweight division respectively. They will have a chance to climb to the top and soon fight for the bantamweight belt.
While Sandhaegan is coming off a loss against Aljamain Sterling, Moraes won his last fight against MMA legend Jose Aldo via split decision. Both Moraes and Sandhaegan are considered to be one of the top fighters of the bantamweight decision. And a win in this fight would seal an opportunity for them to fight in the top 3.
Preview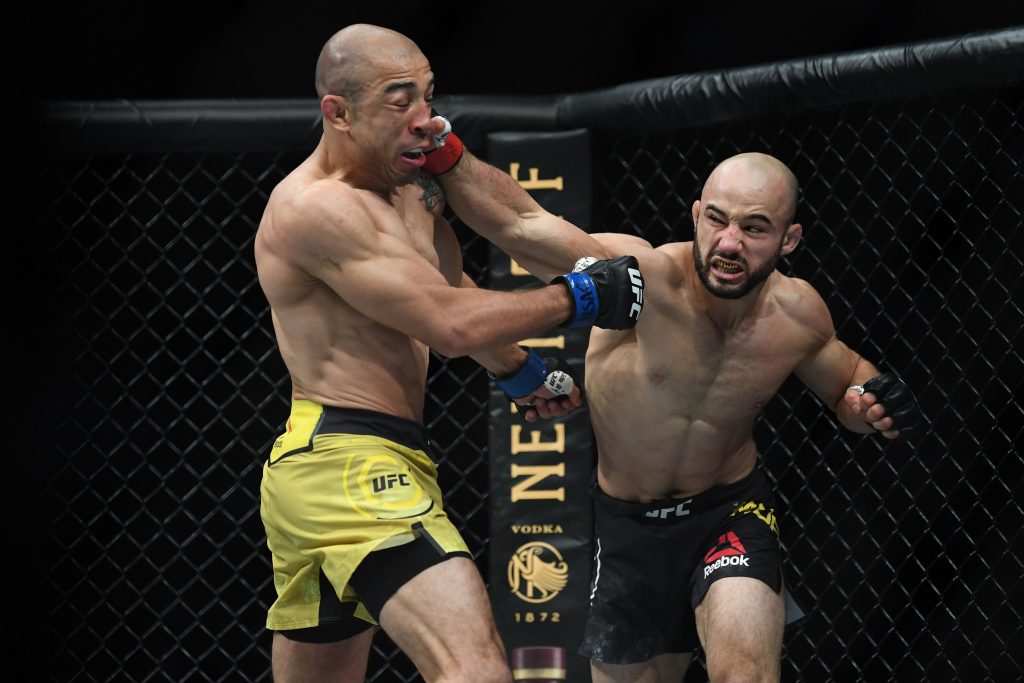 Marlon "Magic" Moraes(23-6) has been one of the top contenders in the bantamweight division for a while now. Moraes has faced a lot of top guys including legend former champions like Jose Aldo and Henry Cejudo and #1 ranked Aljamain Sterling. He did not just face them, he has wins over Aldo and Sterling.
Moraes got his title opportunity against Cejudo but fell short to conquer the belt. However, if he wins this fight, he will be a name on the fingertips of Dana White to think about for the bantamweight belt. With his breathtaking standup skills, we wait to see what "Magic" has in store.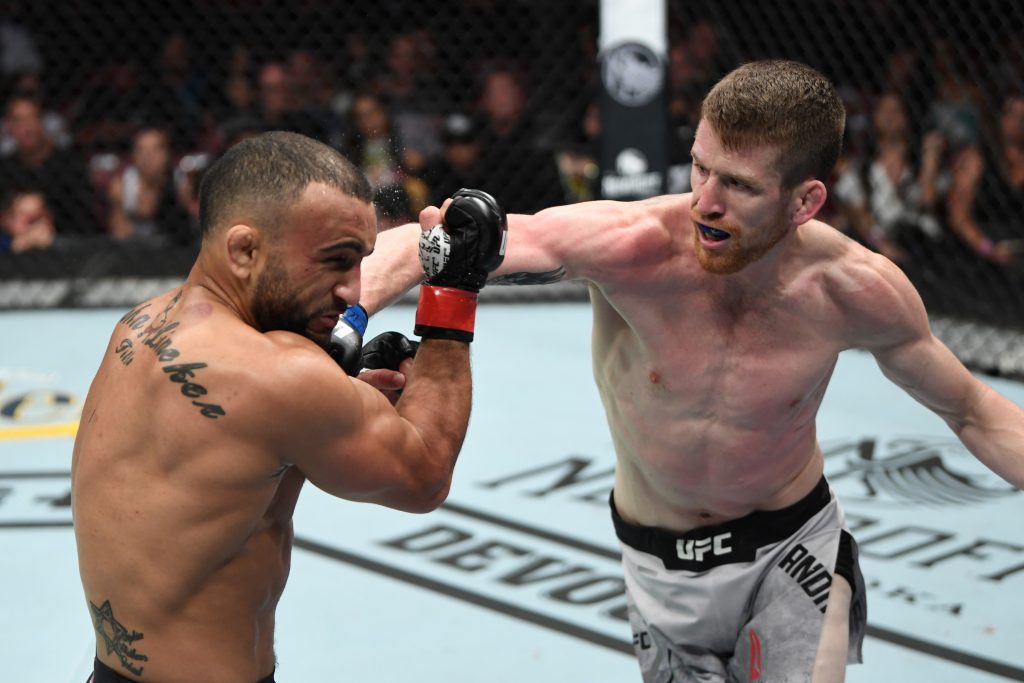 Cory Sandhaegan(12-2) comes off a devastating loss against Aljamain Sterling, when he was submitted via rear naked choke in the very first round.
The fighter has a reach advantage against his opponent by a whpopping 3.5 inches which can come in favour of Sandhaegan. With wins over Raphael Assuncao and John Linekar, the 28-year old does bring a lot of experience in this fight.
Prediction
There have been a lot of questions regarding Cory Sandhaegan coming into this fight. After suffering a humiliating defeat at the hands of Aljamain Sterling, there have been questions if the 28-year old will come back to his winning ways. Keeping statistics aside, Sandhaegan is a volume fighter and would look forward to bounce back to the win column.
On the other hand, Marlon Moraes is a pressure fighter. If his opponent lands a jab, he lands two instead. Even though he he has a disadvantage in terms of height and reach, Moraes is known to fight guys who are taller than him. "Magic" thrives on leg kicks that could be a big factor in a five round fight.
Pick: Marlon Moraes via TKO
Also Read: "I've set the date long time ago" Israel Adesanya targets fight with Jon Jones, terms it "biggest fight in UFC history"