Francis Ngannou is preparing for his first title defense against the interim heavyweight champion, Ciryl Gane, and this could very well be the hardest fight of Ngannou's professional career, and he is all set to cement himself as the best heavyweight on the planet.
These two will headline the main event of UFC 270, and the style of Gane would certainly be a problem for Ngannou. Ngannou is known for his terrible cardio, and Stipe Miocic exploited this issue in their first fight. He tired him out and got the easy victory against him. Ngannou worked on this and captured the title in the rematch.
Gane is really good at fighting from the outside, and he dominated former title challenger, Derrick Lewis in his last fight to get the interim belt. Ngannou is really close with the other two African-born champs, Israel Adesanya and Kamaru Usman. Francis really wanted to bring Izzy in for this training camp but he couldn't make it because of visa issues.
In his recent YouTube video, he said, "It's really hard for me to make clear statement on Izzy because it's gonna be emotional. By the way, I tried to get him for this training camp but the travel restrictions with New Zealand wasn't really helpful for us so he couldn't make it, but he would have loved to come here and help me for the striking part of the game, to work on everything."
He added, "Because when you look at his style he just does Ciryl does but in a better way and he was willing to come down here and help me with my camp, but he couldn't make it. He's my brother, my African brother. He's like my one-third since we are three kings."
"He doesn't give a sh*t at all"- Francis Ngannou is inspired by Israel Adesanya's way of dealing with haters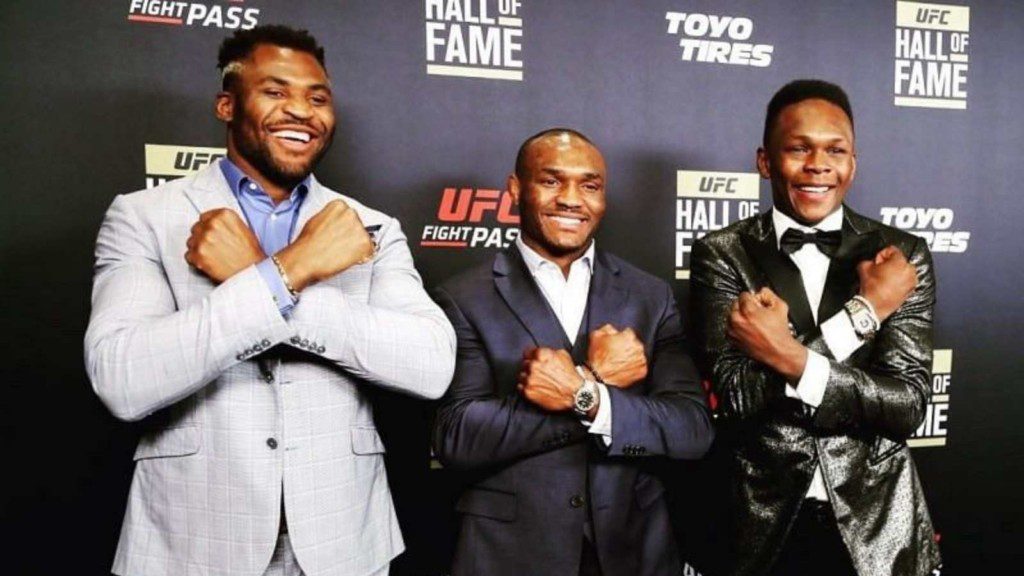 Every athlete receives criticism at some point in his life, and the heavyweight champ is not an exception. Ngannou talked about this in his video, and it was pretty hard for him to handle it, he is really inspired by Adesanya's way of dealing with the haters, and he wants to implement some of these in his life.
"I'm very inspired by his personality. He knows exactly what he wants and it doesn't matter what people think or what people say he will always reply, fight back, and let you know that he doesn't give a sh*t at all. It's really inspiring to see somebody in this level, these nasty words, to deal with it as he does."
"To be able to disconnect from everything, don't care about what you think or what happened and just do his thing and do it right because at the end of the day what truly matters is what you think and what you're doing. There will always be a lot of opinions, 'Oh, you're not good, you should do this or that.' A thousand of them, but we only need one to be on line, which is yours," said Ngannou.
Also read – Javier Mendez Predicts the Winner of Heavyweight Title Unification Bout Between Francis Ngannou and Ciryl Gane