Justin Gaethje is most likely to get the next title shot at the champion Charles Oliveira for the UFC LW championship. But there is always a chance of Conor McGregor jumping the queue and getting straight to a title fight.
Gaethje, when asked that there are rumors of Conor McGregor getting the title fight against Oliveira and Oliveira openly saying he wants to fight Conor next, responded that to protect the integrity of sport, McGregor should not get to fight for the title.
Gaethje, in an interview with BT Sport's Caroline Pearce, said, "I don't know, I don't wanna talk about it. The only reason it's even almost, because you guys keep asking me about it, you guys keep talking about it. You're really just doing your job and it's just to create a story. He's irrelevant right now. He's got a broken leg. And with that question you have to question the integrity and you, as a journalist, have to stand behind it and you know that it should never happen and you should do everything to keep it from happening."
Related Article – "Kind of a Boring Fight"- Justin Gaethje Reveals He Did Not Like His UFC 268 Slugfest Against Michael Chandler
Justin Gaethje Is Looking Forward to Fight Charles Oliveira in Brazil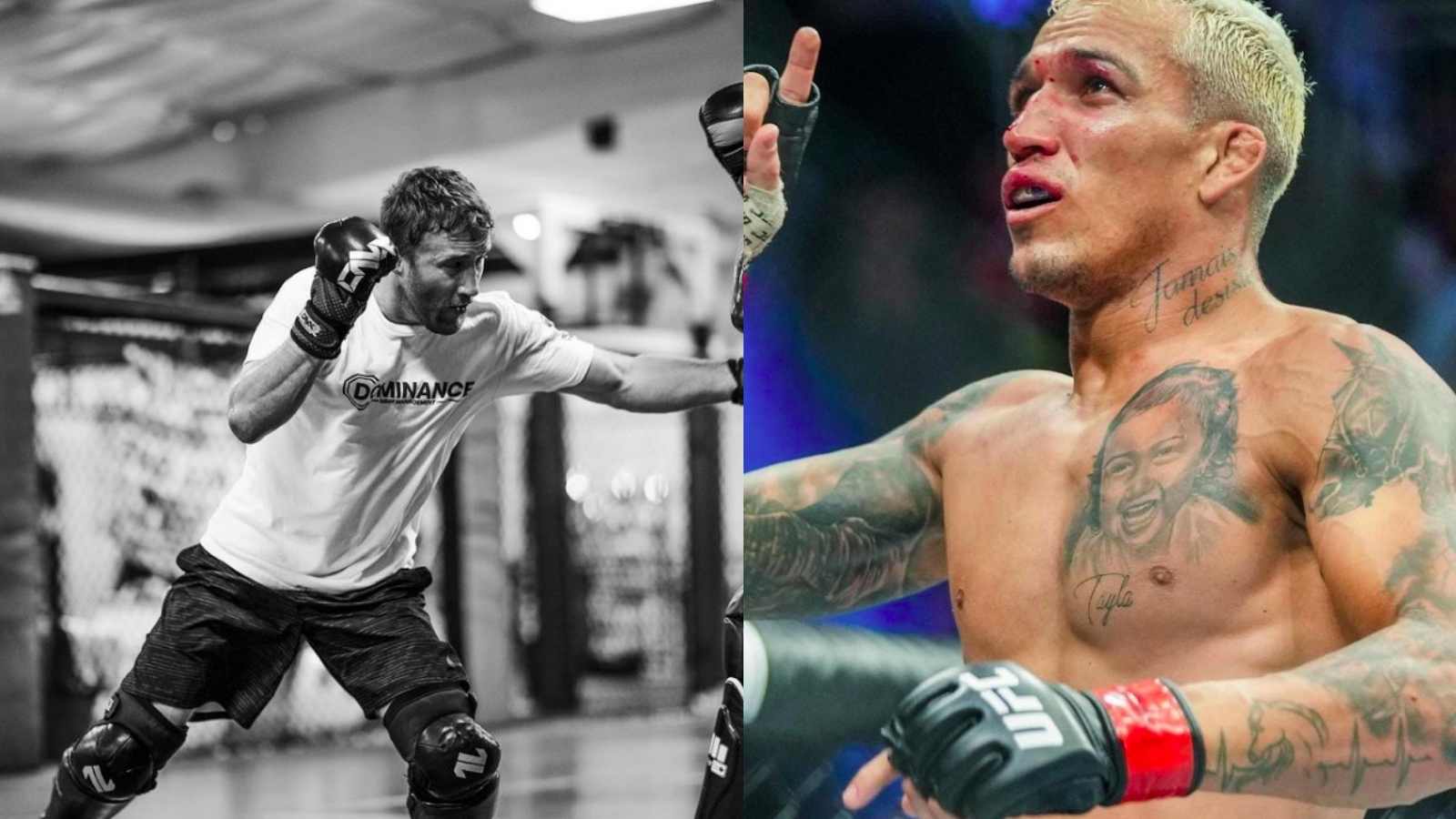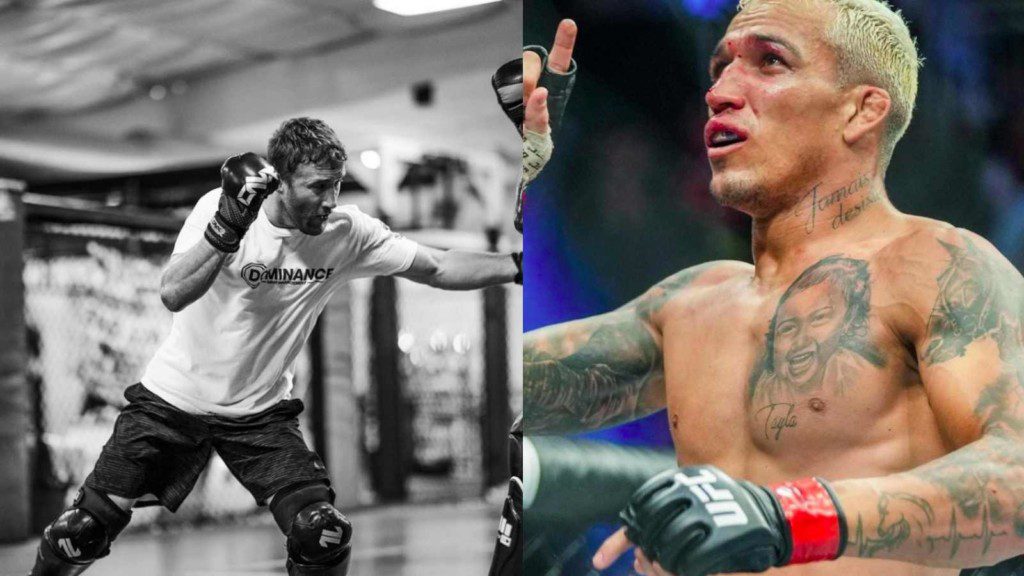 Gaethje was the interim LW champion of the world two fights ago. The man he lost to have retired. He won his last fight spectacularly against a former title challenger. He should be next for the champion if we go by the rankings.
Dana White has shown interest in booking Gaethje next for the title. There is a rumored Brazilian card the UFC is working on and if that comes to fruition, Oliveira vs Gaethje should be the next fight in Brazil.
Gaethje is excited to fight in the enemy territory and said, "I wanna go down in Brazil and I want to fight in chaos. If you go back and listen to my early interviews I said I wanted to go to the enemy territory like Brazil and fight in that chaos. Them screaming I'm gonna die, 20 thousand people. I'm more 100 percent confident that when I'm done they would love me. Just like normal."
Also Read – "It's called respect you fool," Justin Gaethje and Charles Oliveira trade harsh thoughts ahead of their potential title fight in 2022