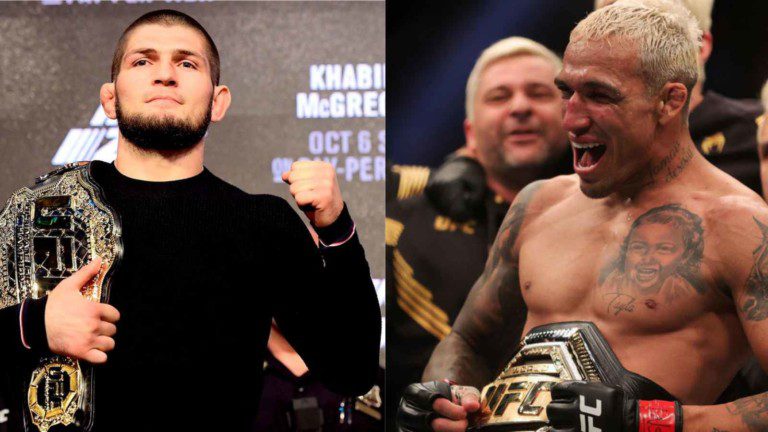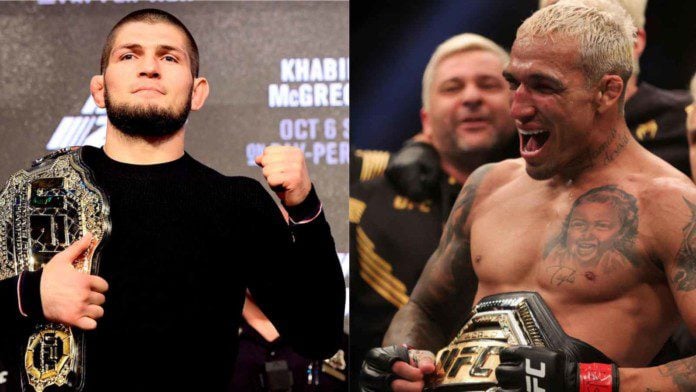 A possible fight between the former lightweight champion, Khabib Nurmagomedov, and current lightweight champion, Charles Oliveira is still a dream for many fans. These two earned their strap by beating anyone presented before him, and people are dying to watch these two compete against each other.
Khabib was known for his aggressive wrestling, no one in the UFC was able to stop his onslaught, and Khabib literally smashed his way to the top, he was known for his submission skills as well, and Oliveira is the only one who can match his skills on the ground. A possible fight between these two intrigues Joe Rogan as well, in the recent episode of his podcast, he said, "As soon as you give him (Oliveira) an opening it's a wrap. Well, you see the thing is Khabib can do that too but he chooses to SMASH you, or like the way, he says it SMESH. He smashes people, Khabib smashes people, but if you look at Justin Gaethje fight."
He added, "Khabib almost submitted him at the end of first round and then he submitted him in the second round, and one of the reasons why he did that it's that they do like each other. Justin helped Khabib cut weight…sat down with him cause one of the things about cutting weight is if there is somewhere there talking to you..it helps you through it. So when they fought, Khabib liked him, so he was like I'm just gonna submit this dude."
"He has the most submissions ," Joe Rogan believes Charles Oliveira is Khabib Nurmagomedov's kryptonite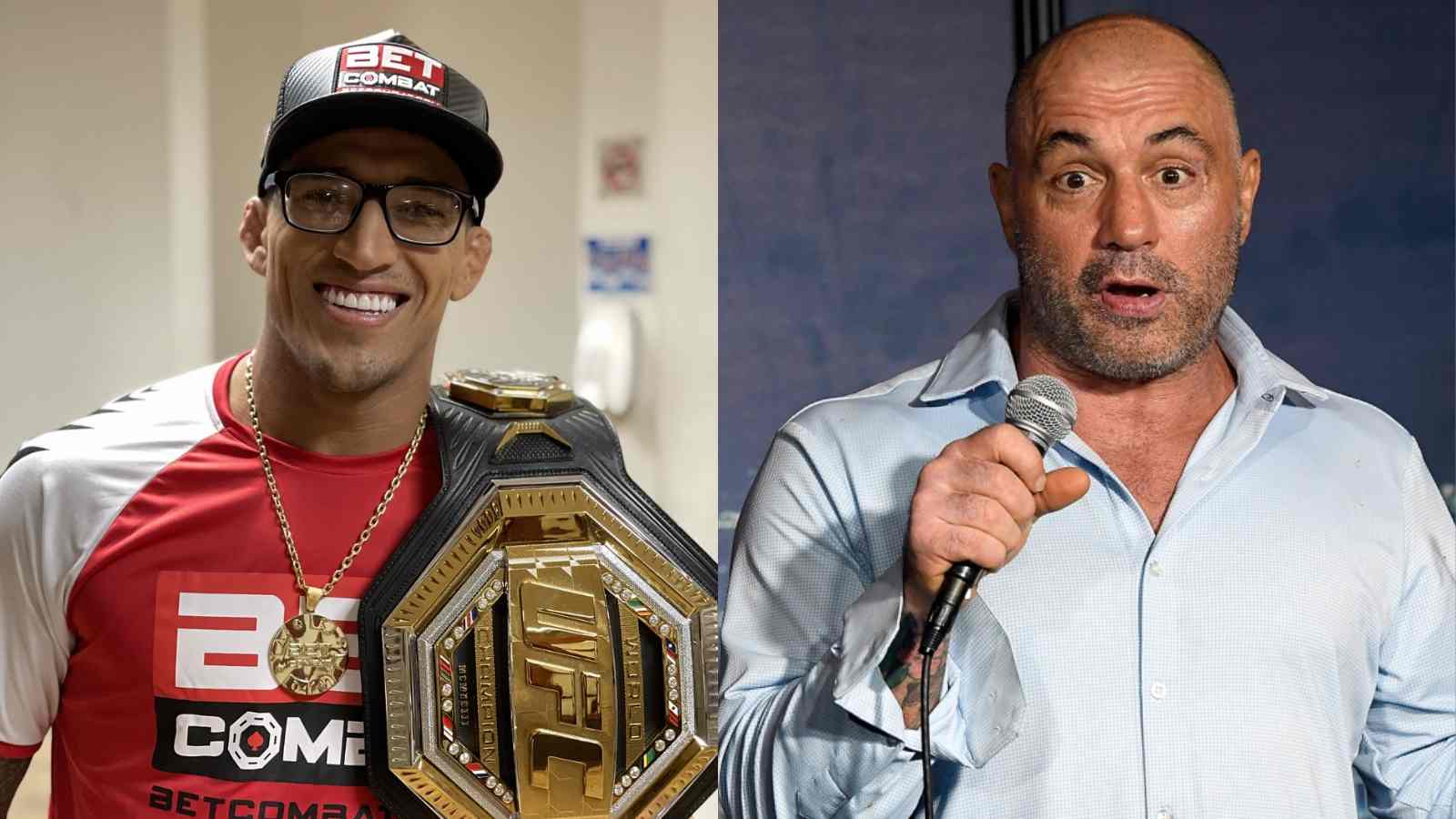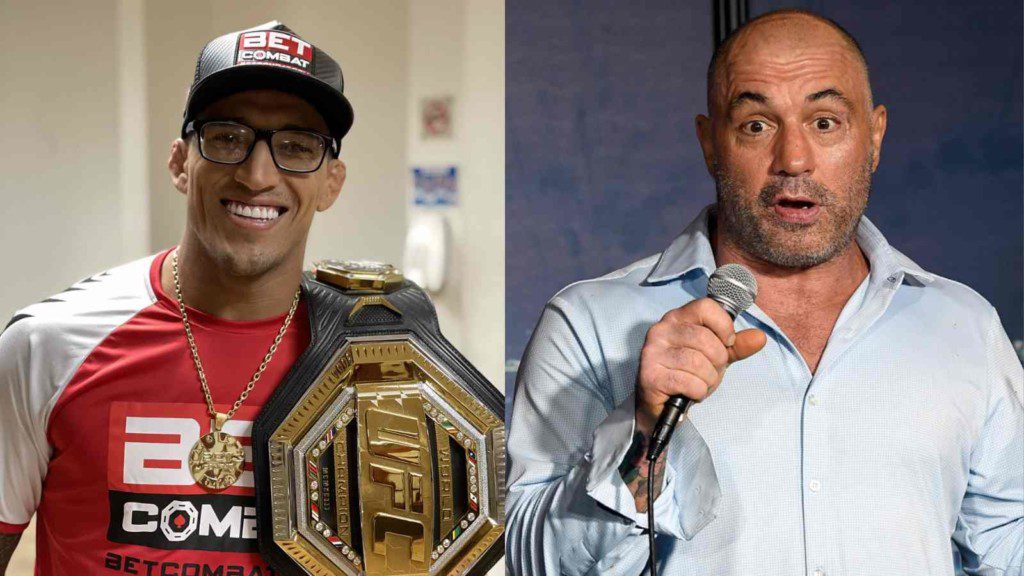 Rogan then weighed down on Oliveira's excellent Jiu-Jitsu skills, he choked out number one contender Dustin Poirier in his recent title defense, and his striking is looking better than ever. Khabib hasn't faced anyone with such good Jiu-Jitsu as Oliveira, and he might be the answer to Khabib's wrestling.
Rogan added, "The difference is his level of Jiu-Jitsu is a leap higher than most people he's competing against. He has the most submissions in the history of UFC. These fighters come close to beating him [Oliveira], but he finds a way to beat them, and the way he does it is so final. The way he beat Poirier, man, that choke was so f**king good, it was so good… I recognized this kid was talented, but then it was like was his Jiu-Jitsu was really good but his striking wasn't good as his Jiu-Jitsu and slowly his Jiu-Jitsu and striking merged, where he is like equal and both of them he is lethal in it, in striking and in Jiu-Jitsu."
Also read – "That choke was so f**king good," Joe Rogan praises UFC champion Charles Oliveira for incredible victory at UFC 269