The name Joe Rogan is well-known in the MMA community. The 54 years old is one of the oldest commentators in the UFC. Rogan joined UFC back in 1997 and has continued his journey with the promotion throughout all these years.
It will be underrated to say that Rogan is the voice of UFC. Rogan is known for his exceptionally detailed commentary of UFC bouts. He was one of the first-ever commentators who was passionate about the sport and had great knowledge of wrestling.
In 2008, Rogan along with fellow commentary partner Mike Goldberg was covering the light heavyweight bout between Jon Jones and Andre Gusmao. As the fight started, Goldberg as usual introduced Jones as the fighter with black trunks and Gusmao as the fighter with white trunks. After that, Rogan added his own comment and introduced fighters by the color of their skin as a black and white guy. "Or black guy Jones..white guy Gusmao," said Rogan.
This comment by Rogan wasn't intended to offend anybody and was particularly a joke. There was no such negative outrage regarding this particular remark as most of the MMA fans took it in the right way and laughed it out.
Immediately after Rogan made that remark, Goldberg humorously added that he wasn't the person who said that statement. "That was said by Joe Rogan," said Goldberg and continued to laugh alongside Rogan. This particular instance remains one of the most famous and humorous moments in UFC commentary history.
Relationship between Joe Rogan and Jon Jones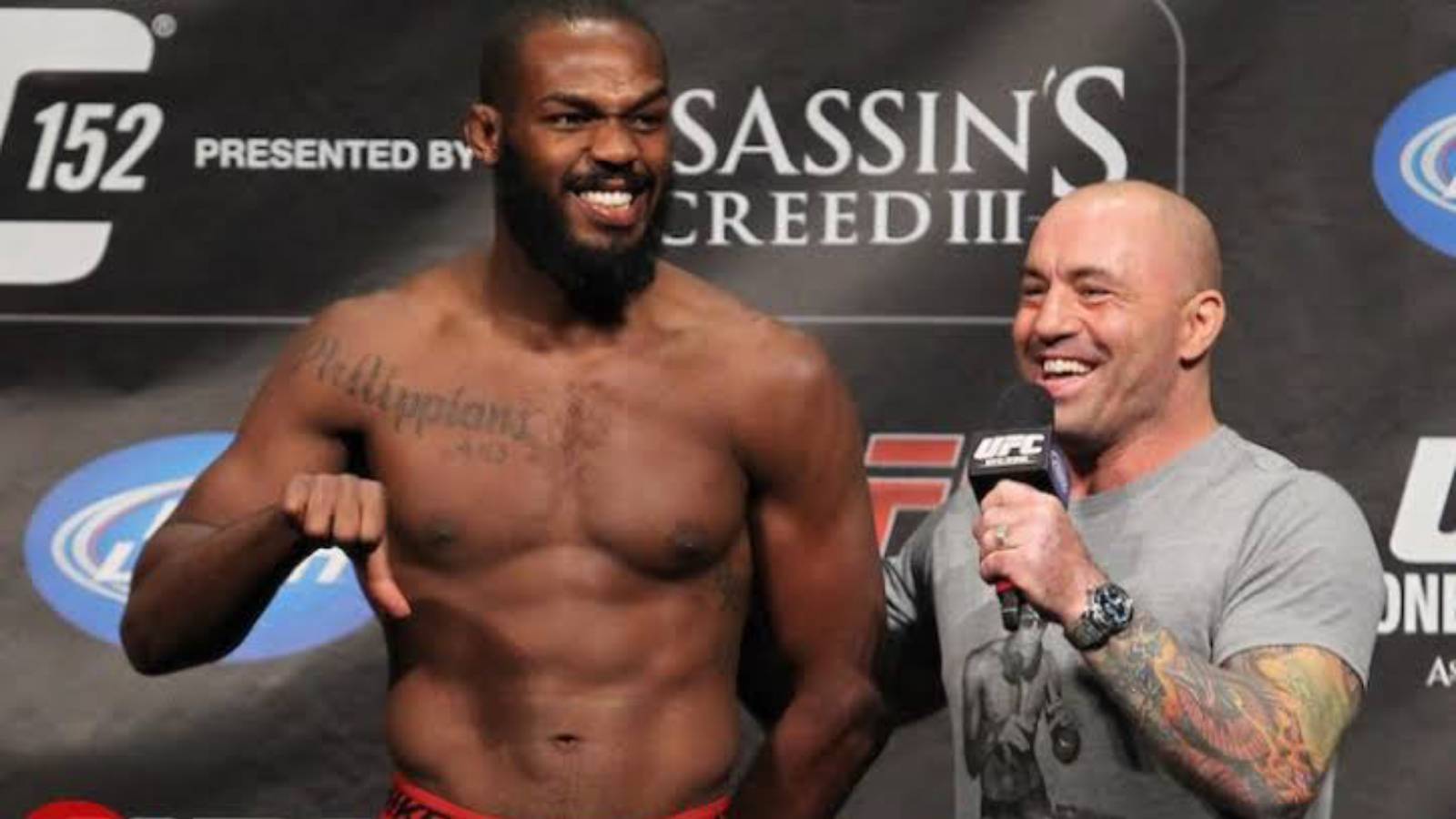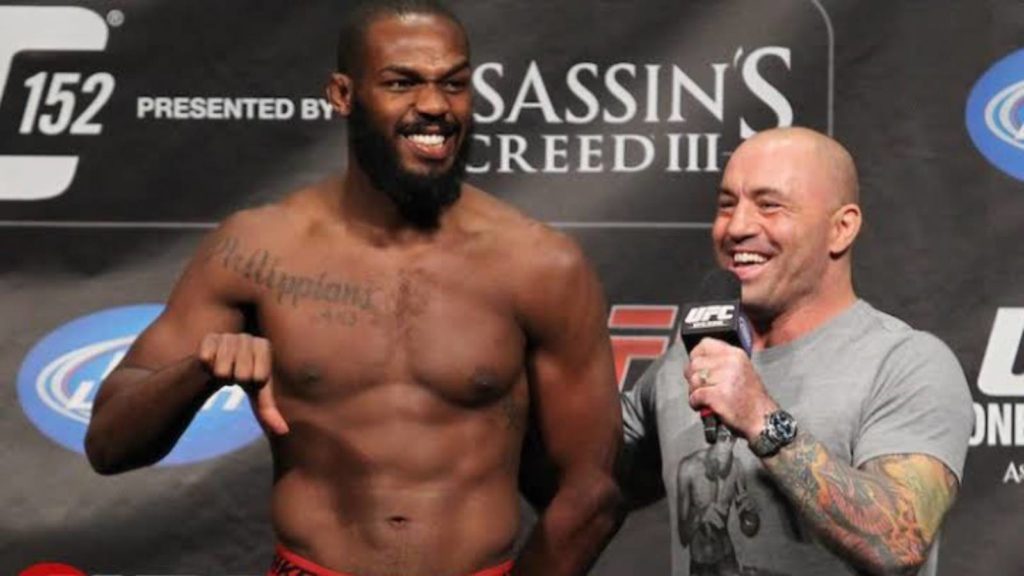 The joke made by Rogan was also taken rightly by the fighter as Jones never felt offended by that. The former light heavyweight champion has always shown his respect and has a great relationship with Rogan.
Jones has also been on Rogan's Spotify podcast "The Joe Rogan Experience " in the year 2016. During the podcast, Jones was very comfortable and spoke about his failing multiple drug tests. Jones also opened up about his other controversies regarding the infamous hit-and-run case of 2015.
Also Read Watch: Jon Jones admits to purposely getting wasted before his fights