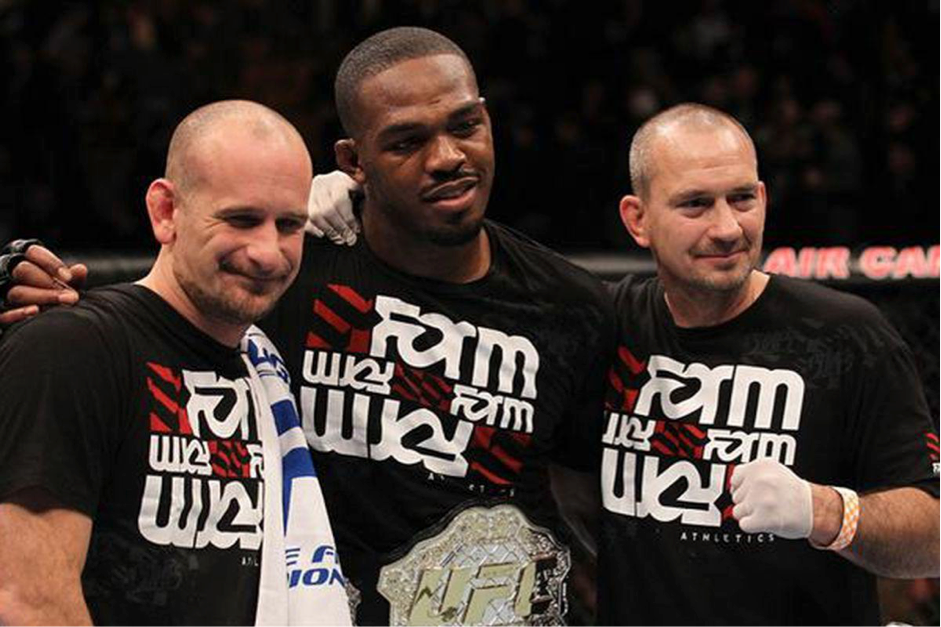 Jon Jones has not been having the best of times. The UFC light-heavyweight GOAT has been kicked out of Jackson Wink MMA Academy momentarily. Jones found himself in hot water after being arrested by the Las Vegas Police Department last month on charges of battery domestic violence.
He was later released after he posted bail. However, he will have to appear in court on the 26th of October. It was later revealed that Jon Jones had physically assaulted his partner Jessie Moses in the presence of his children, which in turn led to his arrest. The MMA Community strongly condemned Jones' actions.
In a recent interview with Ariel Helwani on MMA Hour, Jackson Wink MMA Academy coach Mike Winkeljohn revealed that Jones has been sent out of the gym momentarily until he gets things together. Winkeljohn also revealed that he didn't hesitate one bit to tell the same to Jones.
"Jon has a lot of yes people around him" – Coach Winkeljohn on Jon Jones
Coach Winkeljohn was quoted as saying, "Jon has a lot of yes people around him that don't want to tell him the truth. I told him the truth. As of now, Jon isn't allowed back in the gym until he gets some things in order."
More recently, there were a lot of questions raised about Jones being released from the UFC as well. UFC lightweight Luis Pena was released by the promotion for the exact same crime Jones had committed a month ago. Pena had assaulted his partner and a woman who had come to intervene the same (last Saturday). He was released with immediate effect.
The MMA community questioned the actions of UFC, and blamed it on White giving Jones the 'Dana White privilege.' However, Winkeljohn saw no bias or partiality here. Kudos to him.
Also Read: UFC Vegas 38: Santos vs Walker prelims results
Also Read: Alex Oliveira net worth, MMA career, Endorsements, Girlfriend, Parents and More