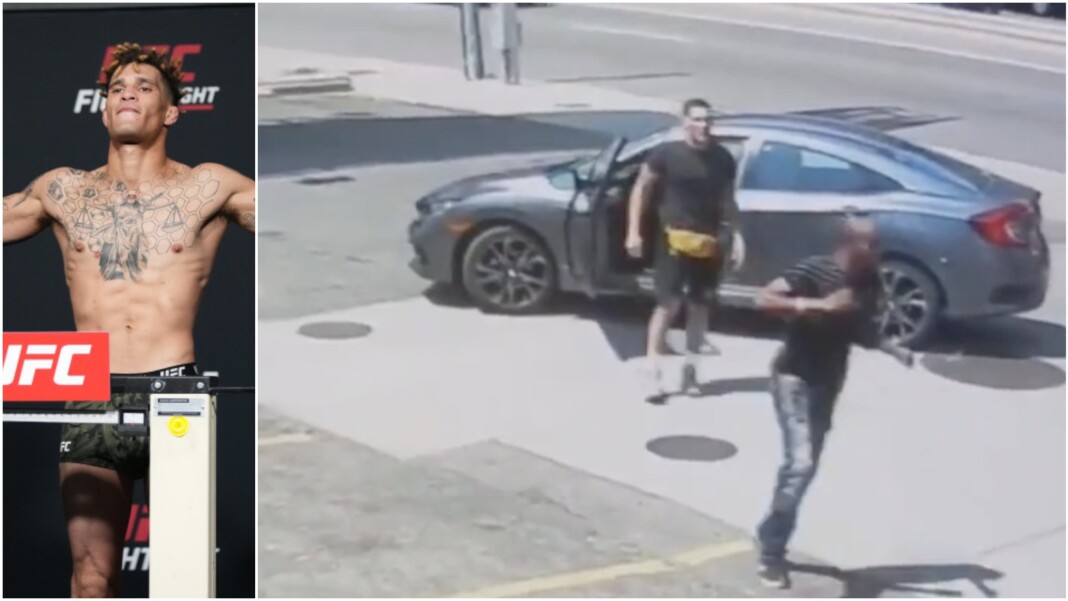 A couple of days ago a video of UFC welterweight Jordan Williams went viral. After parking his car at a gas station convenience store, Williams exited his vehicle to grab a few things. And a stranger seeing his car not switched off with no one inside, decided to carjack. Williams arrived just in time, and was able to save his car, by beating the carjacker black and blue with a couple of knees and clean strikes.
The welterweight also clarified why his vehicle was on, in an Instagram post. He wrote, "If you are wondering why my car was still on its the same reason why he couldn't drive away, I have a push to start and my car won't go unless the keys are within 5 ft of it and I have them on me always."
In a recent interview with Mike Heck of MMA Fighting, Jordan Williams detailed the incident as to how things panned out. The welterweight explained that he was lucky at the end of the day to have come out unscathed, since things played out the way he wanted them to play out.
'He got away but I was just lucky that the parking brake was on' – Jordan Williams
Williams was quoted as saying, "Once I got the door open, I threw my stuff on the front seat because I still needed the sugar, I landed a couple of right hands on him and after I landed my first right hand, he started screaming he's sorry, he's sorry and was trying to get out of the car. Then I threw some knees and he was saying he was sorry, but he's still in my car so I felt like it was fair game." [via MMA Fighting]
He continued, "He got away but I was just lucky that the parking brake was on, because it prevented the theft and it prevented my car from rolling back into the gas pump. It was so lucky that this story played out the way that it did because there was a whole bunch of variables that could've been changed and it would've been a whole different story. Honestly, it was a little bit of a scare, but the best scenario played out. I don't need the scenario to ever play out again, but I'm happy I still have my car." [via MMA Fighting]
Elsewhere, in the UFC, things are not looking bright for Jordan Williams. He is currently in a two-fight skid. He recently fought at UFC Vegas 32: Sandhagen vs Dillashaw, as he took on Mickey Gall. Gall won the fight via. first round submission. Having his back against the wall, Williams will be looking for a change of fortune.
Also Read: Ciryl Gane Net Worth, MMA Career, Income, Personal life, earnings, and more
Also Read: WATCH: Derrick Lewis grabs the interim heavyweight title belt during UFC pre-fight presser