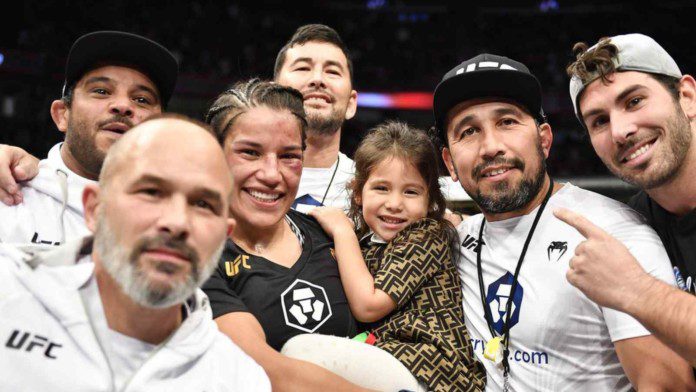 Julianna Pena has claimed she is the first true "mom champ" in the UFC, not Amanda Nunes, after taking the Brazilian's bantamweight title on Saturday night.
"The Venezuelan Vixen" snatched the belt with a shock submission via second-round rear-naked choke, defeating the woman widely-considered the female "GOAT" (greatest of all time).
The 32-year-old American (11-4) celebrated with her young daughter in the Octagon, having come out on top in the battle of the two mothers. She later smiled when a reporter suggested during her post-fight media interview that the UFC should create a new "baddest mom on the planet' gimmick championship belt for her.
"That is such a great point – the UFC absolutely needs to create a new belt for me, it needs to be the 'baddest mom on the planet'," Pena said.
"I'm not trying to take anything away from Nunes, she's a wonderful mother, but I gave birth to my daughter. I feel like for giving birth I am the first mom champ, and that to me is also a little feather in the cap."
Nunes' wife, the UFC strawweight Nina Nunes, gave birth to their first daughter in September 2020. Pena took a near two-year hiatus from the sport after announcing she was pregnant in October 2017 but continued to hunt down the champ after returning.
I undoubtedly accept the rematch"- Amanda Nunes makes herself clear after her loss to Julianna Pena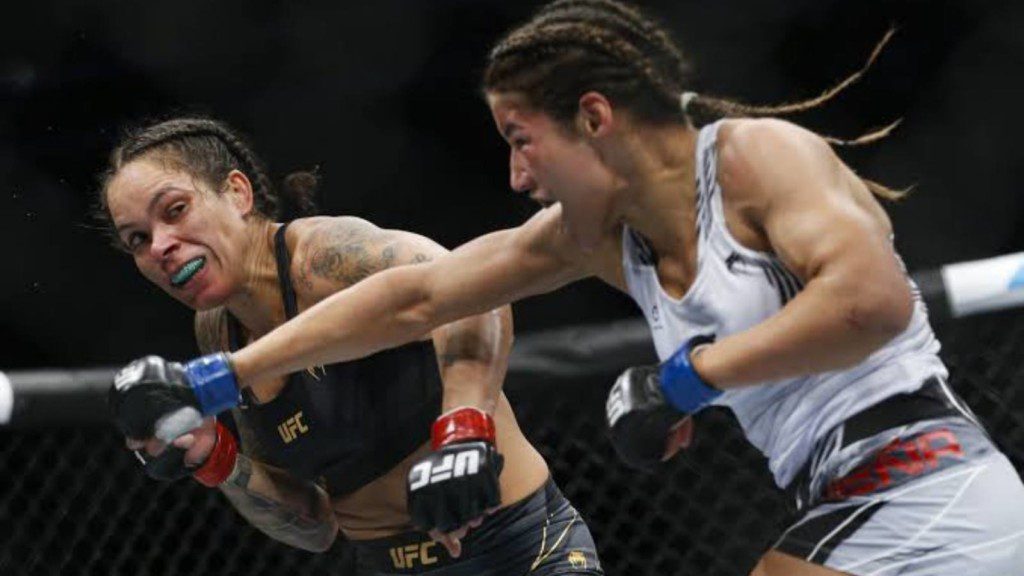 She hopes to spend some time with her daughter before considering a rematch, having seen two fights canceled in 2021. "I've been in camp for a year. I think my daughter deserves some mommy time, a vacation," Pena said. After that if she [Nunes] wants to do a rematch we can. I've always been a company girl. You point, I shoot, so whatever they wanna do we'll talk about that later. I just wanna enjoy the moment right now."
Pena (11-4 MMA, 7-2 UFC) offer Nunes an immediate rematch, and UFC president Dana White declared an opportunity for revenge is there if Nunes wants it. Nunes also had to say a lot.
Nunes made it clear she does, but first she needs a chance to get her ducks in a row before committing to a date. "You guys think I'm going to go out unbalanced," Nunes wrote on Instagram. "I undoubtedly accept the rematch. Give me a little time to get my shit together and I will be back better than ever." A rematch between the two fighters seems absolutely inevitable.
Also Read- "She had no choice"- Julianna Pena dismisses the narrative that Amanda Nunes quit at UFC 269, claims it would have "broke her neck"