Currently there is a lot of buzz amongst the Flyweight Division, with current win of Kai Kara-France in UFC Fight Night: Blaydes vs Daukaus. The UFC has to now settle against whom Deiveson Figueiredo is to defen his titlte against.
Kai Kara-France has trained the spotlight on him after his victory over Askar Askarov via unanimous at one of UFC Colombus's Main Card Event. After putting on a spectacle, it would seem like Kai Kara-France would have had plenty of options to choose from on whom to fight next.
However, with the possibility of a much anticipated Devieson Figueiredo vs Brandon Moreno that was targeted for this summer, it seems like Kai will have a lot of time on his hands before his next bout and it seems like he is ready to take a backseat for now but with a condition.
Appearing on The MMA Hour, hosted by Ariel Helwani, Kai Kara France is asked if he is ok sitting on the sidelines while the Figueiredo-Moreno quadrilogy fight took place. Kai replies, "If they (UFC) guarantee me this title, then you know it is what is. I'll happily wait my turn, if that is the case."
He adds further on, "Like I said, I am young. You know I've got no injuries from that fight (against Askar Askarov), I could fight again this weekend and the UFC is like if you want to fight then fight but you know I'm ultimately in here in the UFC to be the world champion so if it ain't for the title you know.. and if they say okay be the reserve fighter make the way and then you you'll be the next guy, then I'll happily do that as well."
Read: WATCH! Israel Adesanya reacts to Kai Kara-France's stunning win against Askar Askarov
Deiveson Figueiredo wants Kai Kara-France next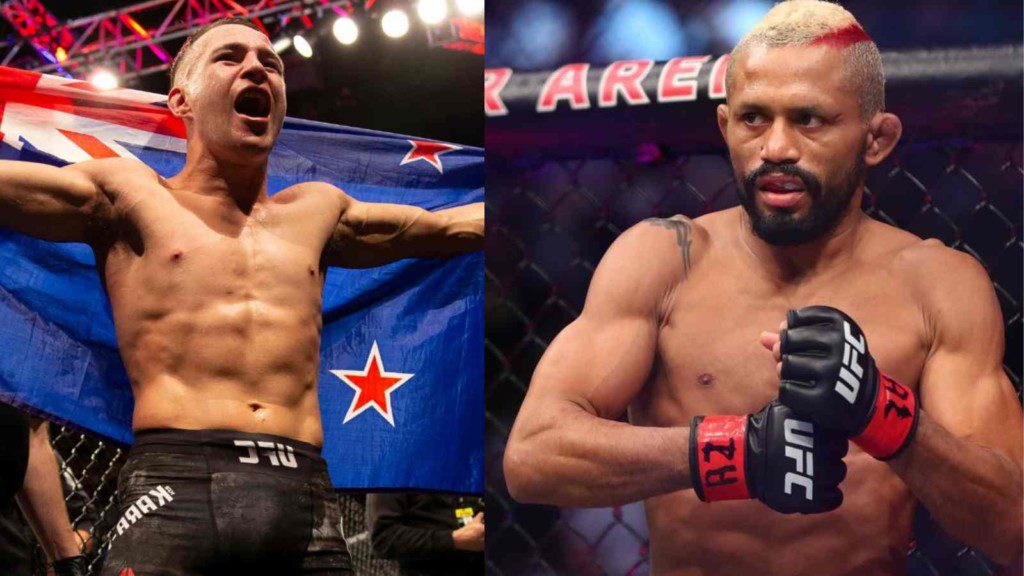 With each encounter more exciting and memorable than the other, there might be a hold up on the fans much awaited Figueiredo-Moreno. The Brazilian has recently expressed his disinterest to fight with Moreno, due to the recently surfaced racist comments made against him by the latter's teammates, while training his aim to get in the octagon with Kara-France.
After Kara-France's triumph at UFC Columbus, Deiveson took to Instagram and to call out Kara-France.
He captions the Instagram post, "When all this happened I went on a campaign to stop racist and prejudice in my city where it is predominately Indians and blacks. As the UFC Champion of the world I ask you to consider my wish. I wish to fight the next contender in line Kai Kara-France who has earned his spot.
Deiveson also addresses the racist comments made against him, in the same Instagram post.
Also Read: UFC Columbus: Kai Kara France's victory against Askar Askarov owed to strategic defence takedowns