Khabib Nurmagomedov is all up for the potential title showdown between Makhachev and Oliveira and thinks the fight should take place in Abu Dhabi. Oliveira just proved again why he is the best lightweight in the world. The Brazilian just fought Justin Gaethje at UFC 274 which was previously a title fight. But due to failing to meet the weight limit, Oliveira was stripped of the title.
But Gaethje still had the chance to win the title if he would have defeated Oliveira but that wasn't the case. Oliveira beat Gaethje in the very first round of the fight via a rear-naked submission. It was Oliveira's 11th consecutive win in UFC and he also extended his record for the most finishes in UFC which is 16.
The UFC official Twitter account made a tweet about it after the fight ended.
" The most dangerous finisher in the UFC strikes again 💥."
Related: UFC 274 (main-event): Charles Oliveira withstands the storm to finish Justin Gaethje to submission in the opening round
Khabib Nurmagomedov wants Islam Makhachev vs Charles Oliveira in Abu Dhabi next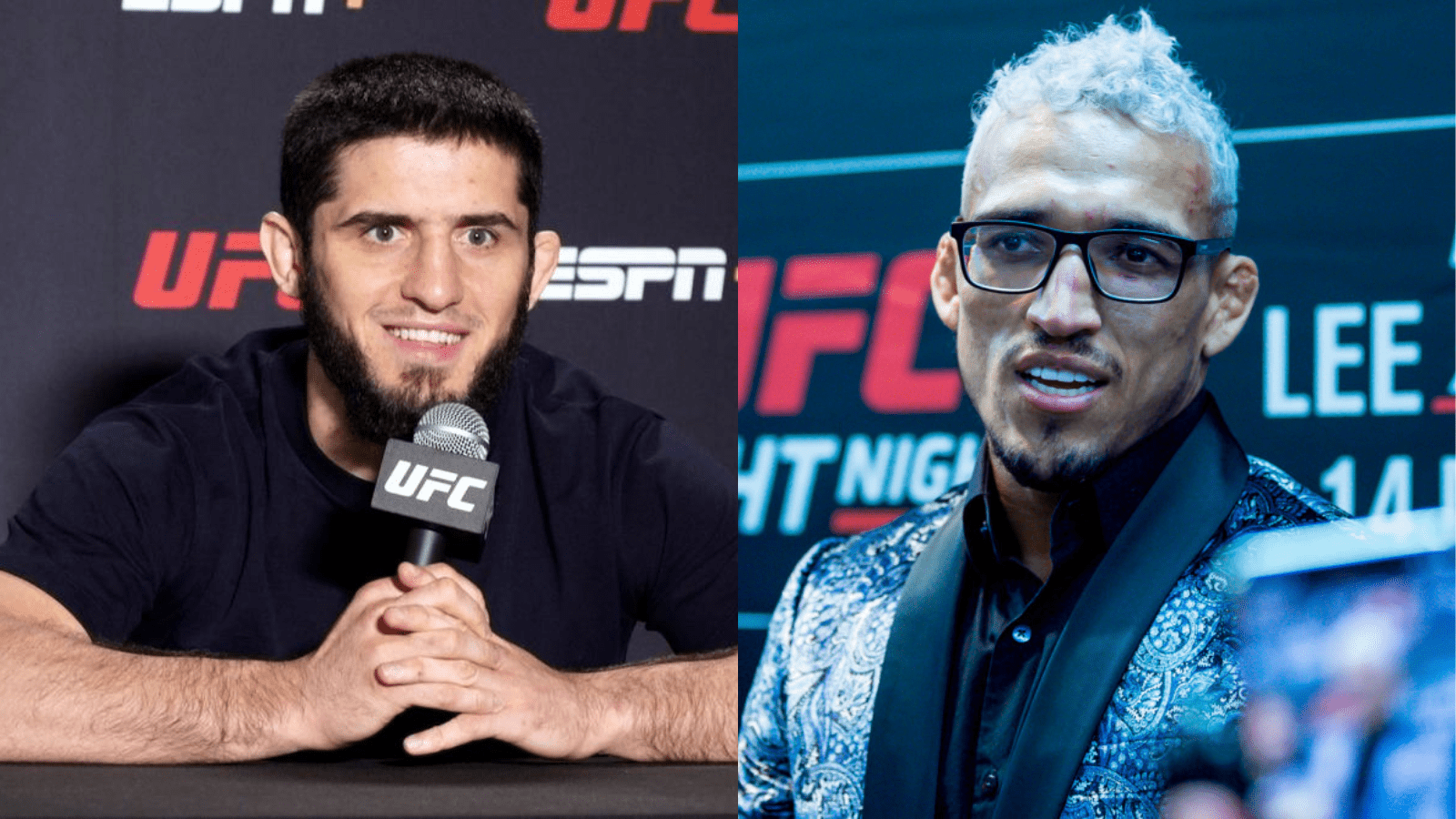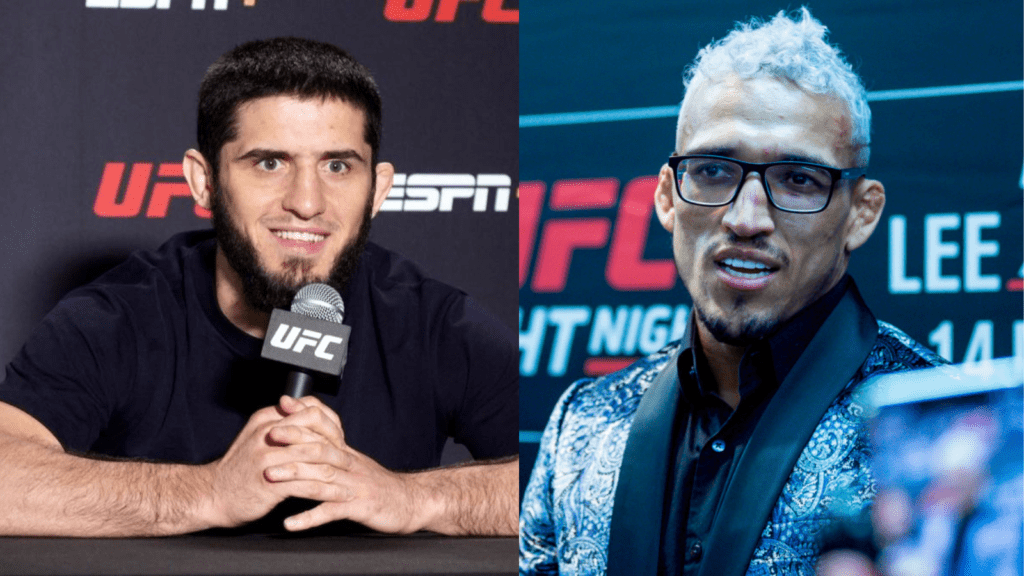 After the terrific win of Oliveira against Gaethje, it is sure that the Brazilian is going to the title shot again in future. Former lightweight champion.
After the fight, former UFC lightweight champion Khabib Nurmagomedov tweeted about making a fight between Oliveira and Makhachev. He explained that there is no other fight more exciting than these two fighting for the title. Khabib Nurmagomedov tagged Dana White and UFC in the tweet and asked them to make the fight in Abu Dhabi on October 22nd. According to Nurmagomedov, the fight will decide the new undisputed champion.
"Is there really a more interesting duel in the UFC at the moment than Islam vs Charles. Just bring these fighters to Abu Dhabi on October 22nd. Let the undisputed champion be determined," wrote Nurmagomedov.
Although it is a great suggestion by Khabib Nurmagomedov it's not that certain. Oliveira has already defeated the top challenges for the lightweight title, the only remaining two are Makhachev and Beneil Dariush.
UFC might think of making the fight between Makhachev and Dariush first and then the winner get the chance to compete with Oliviera for the title. Let's see how things will pan out in the lightweight division in the future.
Also Read: Is Justin Gaethje going to fall victim to Drake's curse at UFC 274?