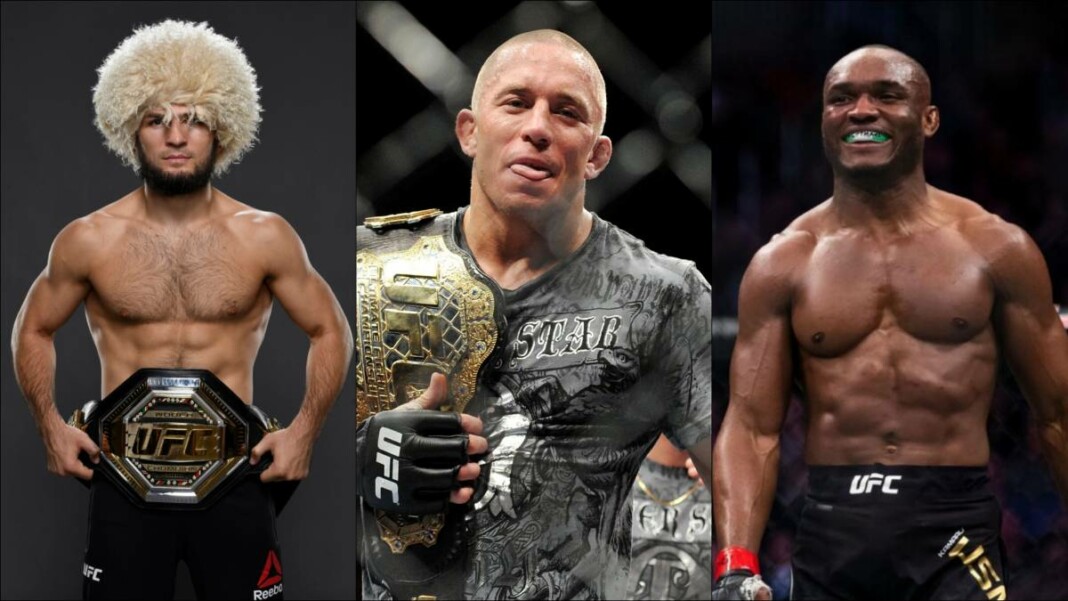 The former UFC Lightweight champion Khabib Nurmagomedov appeared in a recent interview with UFC Russia where he has been asked about many varieties of topics related to the MMA landscape. While Nurmagomedov was in the middle of the interview he was asked a question regarding the UFC Welterweight champion, Kamaru Usman.
Khabib Nurmagomedov and Kamaru Usman share a close association with each other as they are managed by the same manager Ali Abdelaziz. 'The Eagle' was asked to pick the winners of some marquee fights, one of them was between Georges St Pierre and Kamaru Usman.
"Right now, I think it is [Kamaru] Usman [to likely win] because it is his primetime. What was the primetime of St-Pierre? I believe it was 2010-2009. I think it would have been tough for Usman to fight with him back then."
"I think St-Pierre was the best at that time. So, 2021 and 2010 are different times and different levels of competition. It'd be wrong to compare it."
Nurmagomedov added, "It is like to think who'd win: Mike Tyson or Muhammad Ali? No one knows and no one will ever know. Well, I'm a man who grew up during St-Pierre's reign. I'm a huge fan of him. So, I'm leaning more towards St-Pierre."
"I hope Usman won't be offended…I think Usman himself also liked St-Pierre and I think Usman probably grew up watching his fights too. So let's not offend the legend. I choose St-Pierre."
Khabib Nurmagomedov predicts the winner of Conor McGregor vs Dustin Poirier 3 fight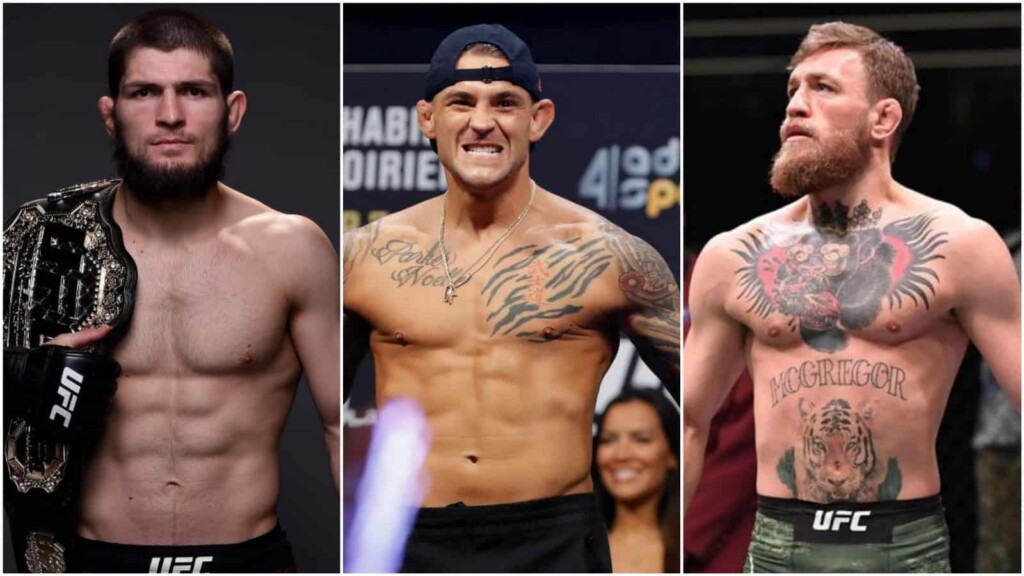 The former UFC two-division champion, Conor McGregor is going to face Dustin Poirier in a trilogy fight at the main event of UFC 264. The whole world is waiting for this trilogy fight to happen and Khabib Nurmagomedov is also one of them.
Talking about the prediction of this fight in the same interview 'The Eagle' says, "It's the same thing as the previous fight, if it's the first round for a finish, I'd back Conor. From the second and further, then Dustin wins."
Also Read: Georges St Pierre predicts the winner of Conor McGregor vs Dustin Poirier 3.