Legendary UFC lightweight champion Khabib Nurmagomedov talks to legendary boxer Mike Tyson about UFC's president Dana White and his relationship.
Khabib Nurmagomedov recently made an appearance on the HotBoxin with Mike Tyson show which is hosted by the boxer himself and former UFC double champion Henry Cejudo. In the episode, they touch on a lot of topics from Khabib's career, Conor McGregor, Abdulmanap Nurmagomedov, and a lot more. The most interesting conversation was when "The Eagle" revealed how UFC President Dana White used the Dagestani into making "The Notorious One" and Eddie Alvarez fight each other for the UFC lightweight belt at UFC 205.
The UFC 205 card was so packed that an undefeated fighter like Khabib had to fight in the prelims. Nurmagomedov faced Michael Johnson who he won by submission in the final round. That fight was iconic as the Dagestani was yelling at White while he was in the middle of a ground and pound with Johnson. Nurmagomedov told Tyson that he had initially signed a contract for a fight against Alvarez but he was later replaced by Conor.
"They play games," Khabib Nurmagomedov on Dana and the UFC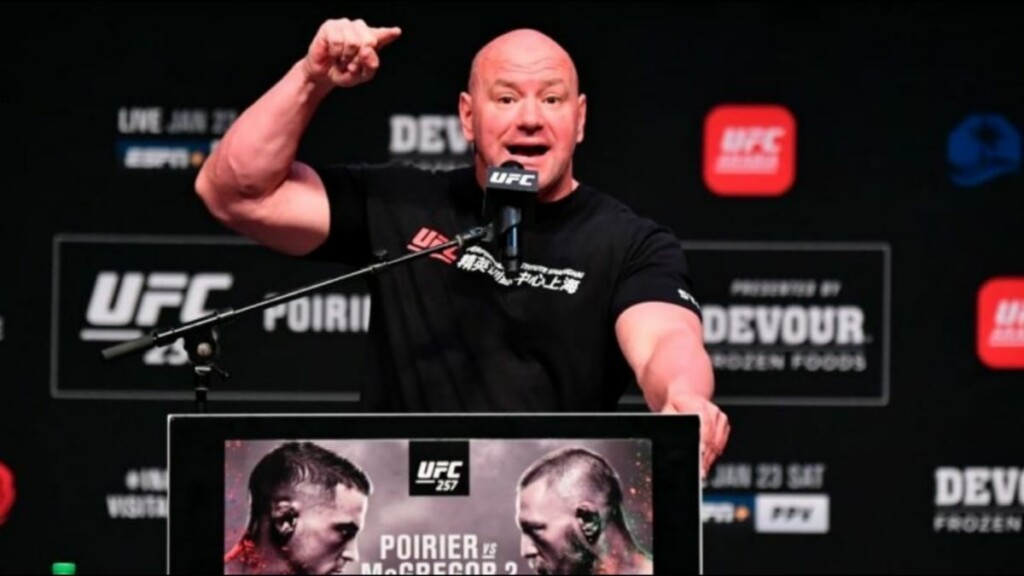 "I sign contract, then I see in media, Conor is gonna fight Alvarez and I was like 'Hey, I supposed to fight with him, I sign contract,'" said Khabib talking to Tyson and Cejudo. "They play game, and I sent Dana message, 'Hey, I understand everything. Okay. If you guys give him this fight, I understand this guy is a big name.' That time I don't have big name. You just use my name to force them sign contract, 'I understand everything. Okay just give me someone. I want to fight same night. Give me someone."
Khabib also said, "He uses my name to force them to sign a contract." Conor then went on to become the lightweight champion that night while Johnson got mauled by Khabib in the prelims. After the victory, Khabib in the octagon interview with Joe Rogan spoke about how he deserves to be the next title contender and he openly called out the Irishman.
Also read: "This shows who you are inside, how dirty you are," Khabib Nurmagomedov reacts to Conor McGregor's controversial tweet about his father
"Covid is good and father is evil?" McGregor shows no class and disrespects Khabib's late father.