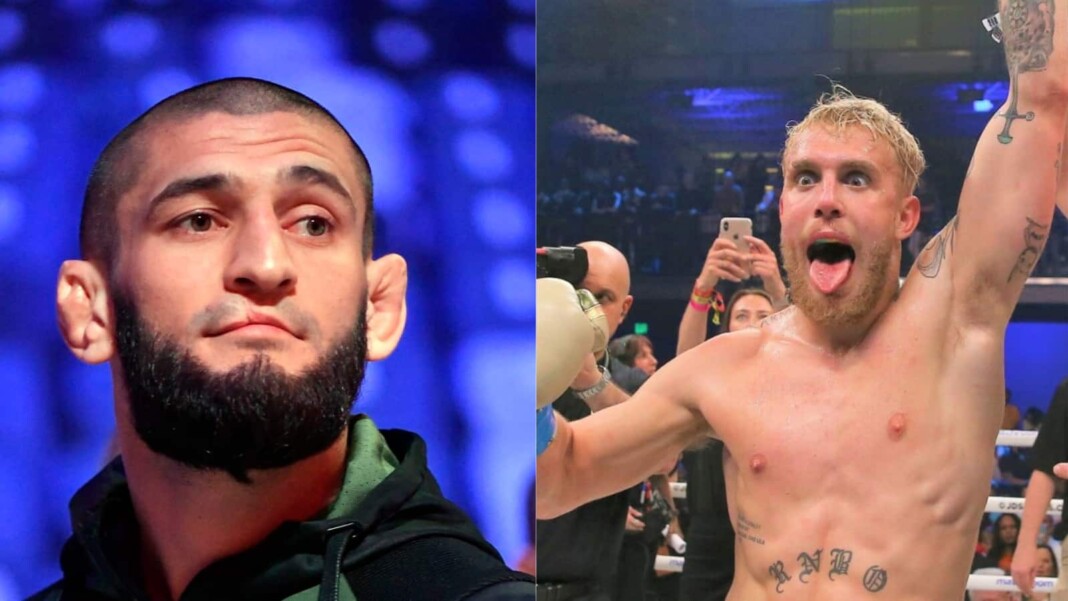 Khamzat Chimaev adds himself to the long list of UFC fighters hoping to "smash" the Youtube boxers, Jake Paul and his brother Logan Paul.
UFC's rising star, Khamzat Chimaev is still not off the hype at UFC 267. The top welterweight fighter is already looking to conquer the UFC's welterweight division and now he looks to take over the sport of Boxing. Chimaev believes he can not handle one but two boxers in the same night. It is no surprise that the two boxers happen to be the Paul brothers.
Khamzat fears no one and has called out Jake Paul and his brother, Logan on Twitter. "Borz" went on Twitter to issue a threat to the YouTube celebrities saying, "I can smash this guys same night. Boxing." Chimaev is coming off a stunning win against Li Jingliang at UFC 267 in Abu Dhabi and the Chechnyan fighter's stocks are currently booming through the roof.
The fighter added another tweet from his interaction with the Paul brother in the past saying the Youtubers know they wouldn't stand a chance fighting "Borz".
Jake Paul does not shy away from a beef with Khamzat Chimaev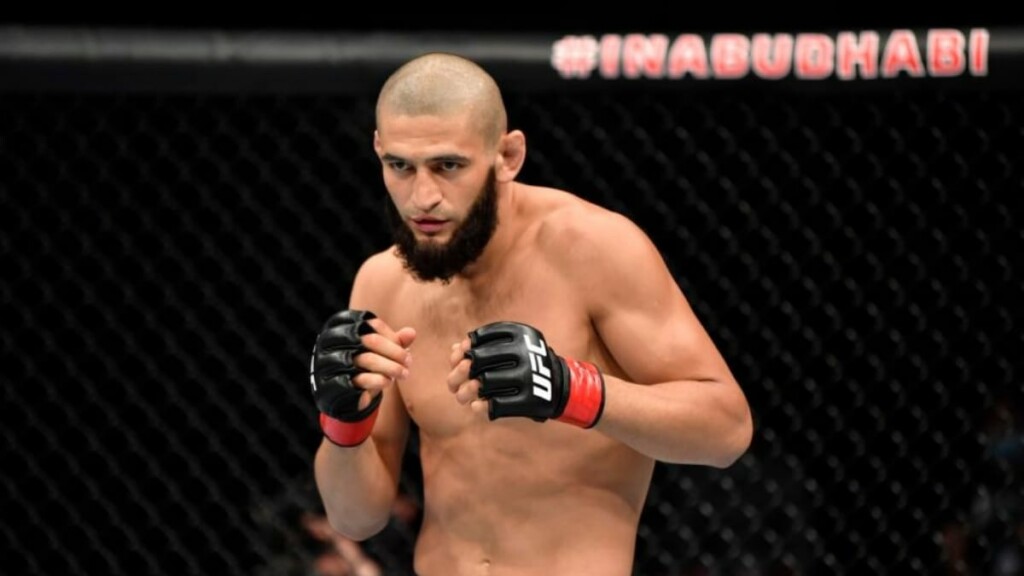 Jake is probably the only boxer right now who craves internet trolls and beef. There was no chance that the YouTube boxer was going to miss out on engaging with the rising welterweight superstar. Jake didn't take too long to clap back at the fighter and remind him of the line of UFC fighters waiting to get a chance to step into the ring with the Paul brothers. "Listen Kumquat…you are just another UFC fighter pretending you can box. Sit down, shut up and pray you get paid fairly," wrote Paul.
Jake is now scheduled to take on Tyson Fury's brother Tommy Fury in a pay-per-view boxing match on December 18 at Amalie Arena in Tampa. Meanwhile, Chimaev is looking to fight again in 2021 before he can head into 2022 hoping for a title shot given his stardom.
Also read: Jake Paul vs Tommy Fury OFFICIAL for the end of this year at 192 pounds and 8 rounds