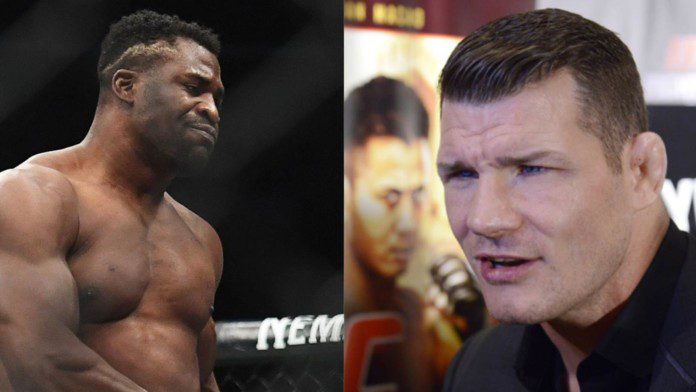 Michael Bisping is all in for Francis Ngannou's ambition to move over to boxing. But for now, the former middleweight champion believes "The Predator" needs to focus on Ciryl Gane.
UFC's first pay-per-view event of 2022 is coming up and is headlined by the much-anticipated and exciting heavyweight title unifier bout Francis Ngannou vs Ciryl Gane at UFC 270. The fight is set to happen on January 22 at the Honda Center. This is undoubtedly the biggest fight in the heavyweight division.
However, Ngannou is coming off a bit distracted with his ambitions to fight the heavyweight champion of boxing Tyson Fury. The UFC heavyweight champion has constantly talked about his interest to move to boxing and challenge Fury. Michael Bisping, the former UFC champion, now commentator/analyst believes Ngannou is sleeping on the current challenge in the undefeated Ciryl Gane.
In his new video, Bisping spoke about Francis' distraction leading up to the fight. "Ngannou going up against a Tyson Fury…I'm not sure," said Bisping. "If he does beat Ciryl Gane. You never know! Funnier things have happened but I hope for Francis and everybody involved it [Fury fight] does happen but you've got Ciryl Gane and it is a kind of distraction to be thinking about these things."
Michael Bisping says the life of Francis Ngannou is a movie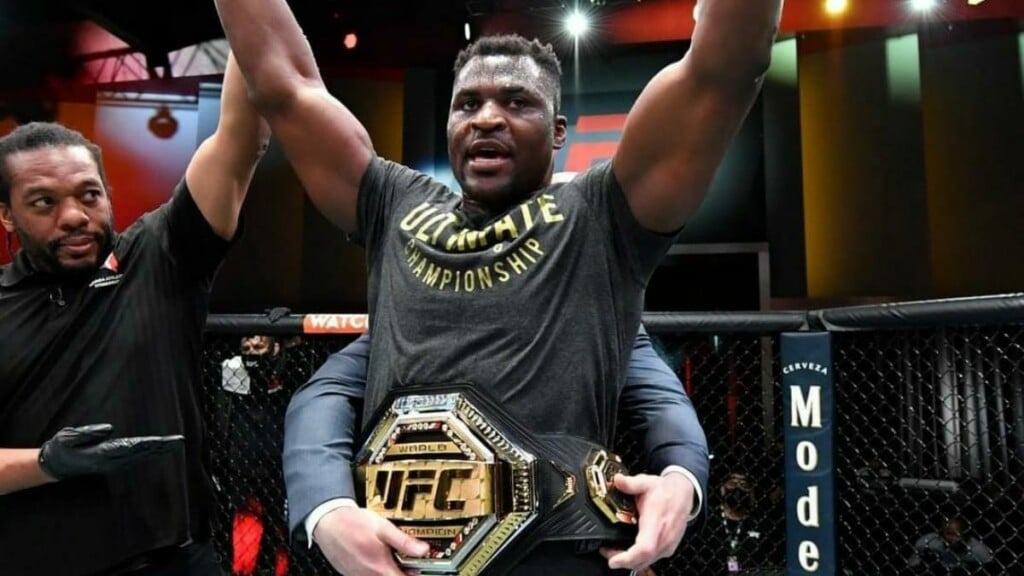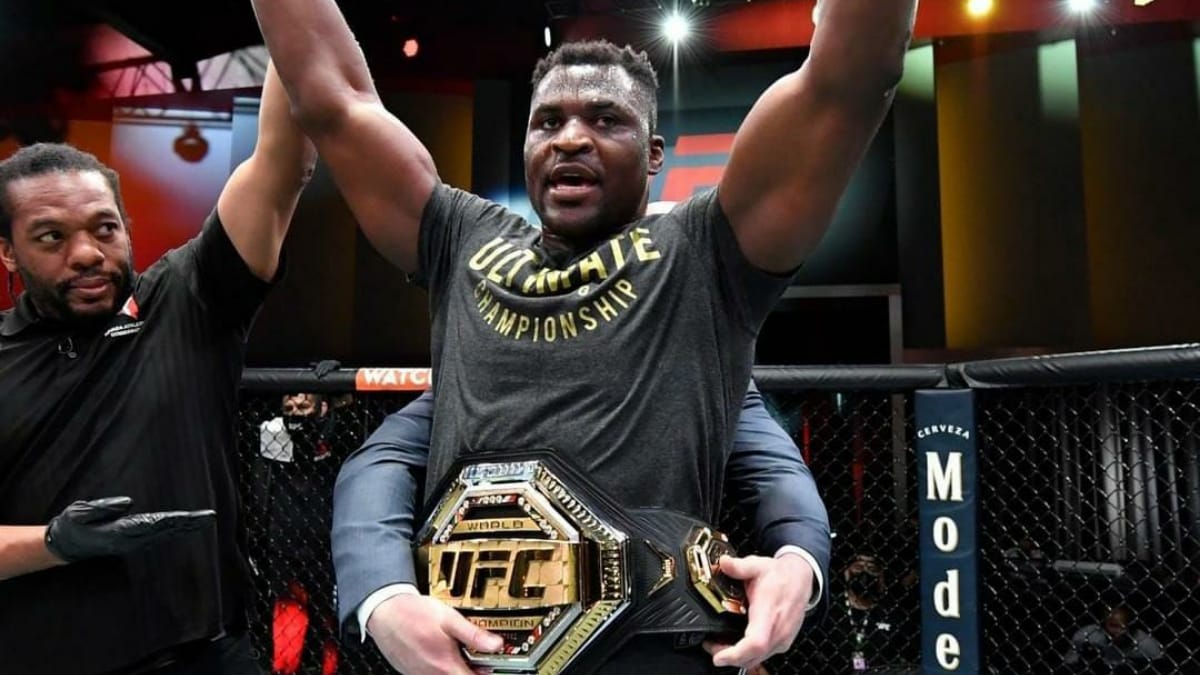 Going into this fight, despite being the champion, Ngannou only has one fight left in his UFC contract. There is already talk of the promotion disrespecting him and siding with Gane. And now talks of fighting Fury is another addition to the list of distractions that "The Predator" has going on in his career ahead of his big fight.
"When you google Francis, it is about contracts, talks about money, and talks about boxing. You've got to be careful," said Bisping. "I'm a huge fan of Francis Ngannou. I love what he brings to the table. I love the backstory, the adversity he's been through. You could make a movie of this man's life one day. Everything he's been through to get to this place, the heavyweight champion of the world."
Francis has come a long way from being captured in prison while fleeing his country to becoming the heavyweight champion of the world. Ngannou is coming off 5 straight wins in his career and all of them have been knockouts. There is no doubt that Ngannou is the most deadly fighter in the world right now. Do you think he can pull off a win amidst all this drama against Ciryl Gane?
Also read Jake Paul's Most Valuable Promotions share scathing comic strip, refuse to start promotion to compete against UFC